The continent of Europe is home to some of the most beautiful cities in the world. Each one of these destinations has something different to offer, from the wide sandy beaches of Barcelona to the medieval cobblestone lanes of Prague. It's impossible to visit just one city from this list, so make sure you take in as many different views as possible.
From the winding streets of Budapest to the elegant boulevards of Paris, here are 50 of the most beautiful cities of Europe.
With famous sites such as the Eiffel Tower, the Acropolis, and the Colosseum, there are plenty of sights worth seeing without even leaving the continent. But what cities can you visit to see some of the continent's most beautiful sites? We've searched high and low to find the most beautiful cities of Europe, so check them all out below.
Florence, Italy
Florence, Italy's capital and largest city, is often referred to be one of the world's most stunning cities. After visiting a few times over the years, I have to say I agree.
If you haven't already, you should include this city in your itinerary for Italy. World-class food, museums, and artwork are among the city's many attractions.
Florence is renowned for its wealth of Renaissance art and architecture. While trying to gaze in every direction and take it all in, you'll be excused for getting whiplash!
Aside from the Cathedral and the Ponte Vecchio, you'll want to take some time to explore the city's backstreets. A completely new universe opens up as soon as you cross one of the many bridges. It's possible to find public parks, libraries, and smaller art museums outside of the city center.
Can't argue over the fact that it's one of The Most Beautiful Cities Of Europe.
Prague– The Most Beautiful Cities Of Europe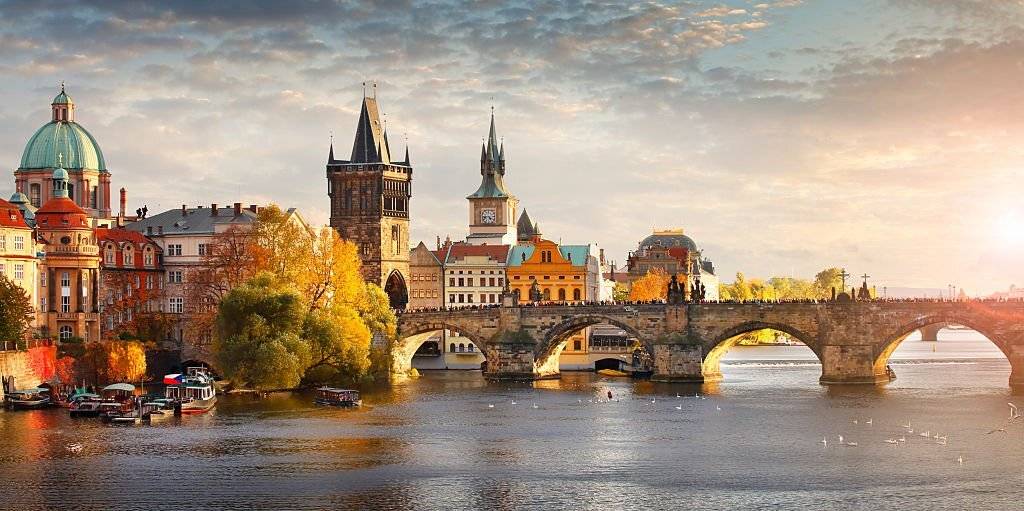 Prague is a beautiful city, especially in the springtime when the cherry blossoms burst into bloom. The entire place seems to come alive with vibrant colors and a sense of renewal. It's easy to fall in love with Prague for this reason alone, but there are plenty of other reasons that make it an attractive travel destination.
Prague's Old Town Square is one of the largest medieval squares in Europe, while its Lesser Quarter has been declared a UNESCO World Heritage site.
Prague offers a glimpse into the country's turbulent history through the architecture of its buildings, including the Gothic Charles Bridge and Baroque Prague Castle. The city has a growing reputation as a startup hub in Europe, with many tech companies relocating their headquarters to Prague from other countries.
No doubt, it's one of The Most Beautiful Cities Of Europe.
Venice, Italy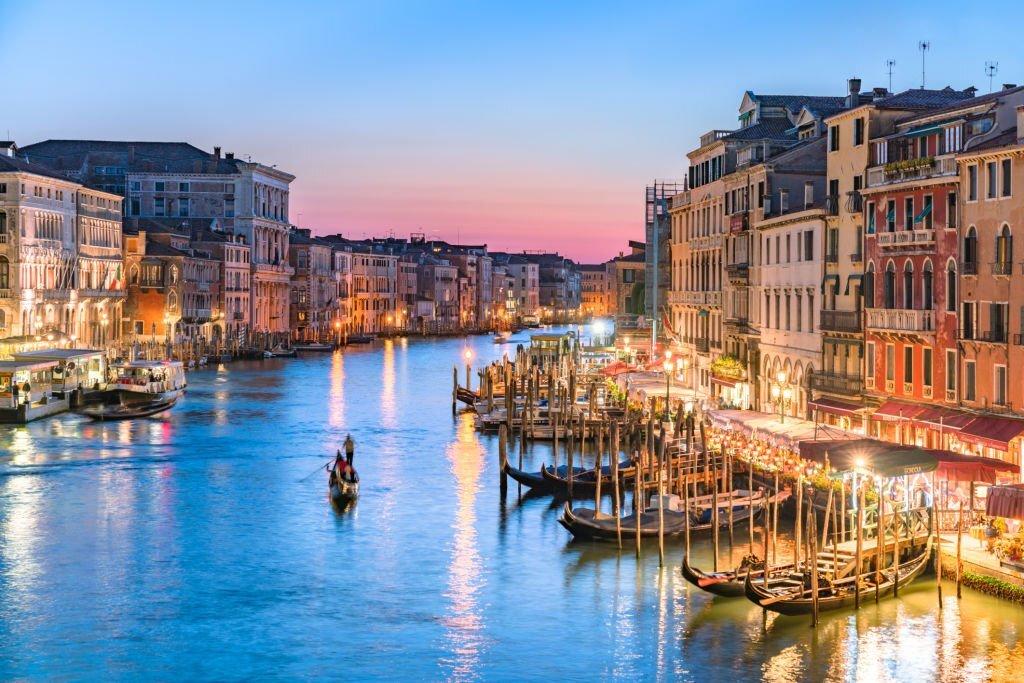 Venice, Italy is a beautiful city that has millions of tourists flocking to it every year. One of the most popular destinations in Europe, Venice was founded by inhabitants who were seeking refuge from invading barbarians. Today, visitors come for the history and culture as well as to enjoy some of the best views in all of Italy.
The city was built on 118 small islands in a lagoon connected by 400 bridges. You can't deny that it's one of The Most Beautiful Cities Of Europe.
The heart of Venice is Piazza San Marco, which has a large marble column to honor the patron saint, Saint Mark. The gilded bronze winged lion sits atop the column with his paw on the open Gospel book; it symbolizes Venice's intentions to defend Christianity against attacks by Muslims.
Visitors love the romance of its waterways and bridges. They appreciate the architecture of its buildings and squares. And they enjoy the cuisine that includes seafood and pasta dishes. But there's plenty more to do than simply visit the city's famous attractions. There are also other activities in Venice to keep you busy while you're enjoying this unique location.
Bruges, Belgium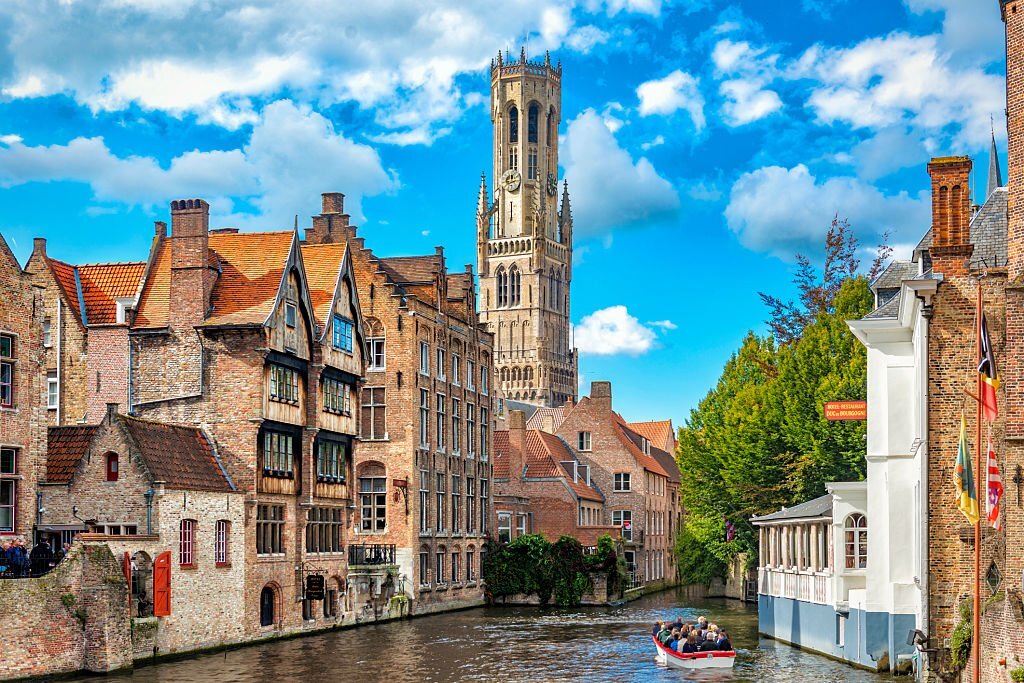 Bruges is a small city in the province of West Flanders in Belgium. It's known for its historical buildings and its canals, which have been used for trade since the Middle Ages. The city has several museums, including the Groeningemuseum, which features contemporary art.
The historic center of Bruges — containing ancient buildings like the 13th-century Belfort Citadel and medieval squares like Burg Square — was added to UNESCO's World Heritage List in 2000.
Admire the Gothic architecture, stroll along the canals, and take in its history.
The very first thing that you notice while entering Bruges are the cobbled streets, the old buildings with their intricate facades and lace-like gables. You will also see many restaurants, cafés, shops, and places to visit in Bruges.
The city's rich history and architecture are just two reasons why Bruges has become one of the most popular tourist destinations in Europe
Copenhagen, Denmark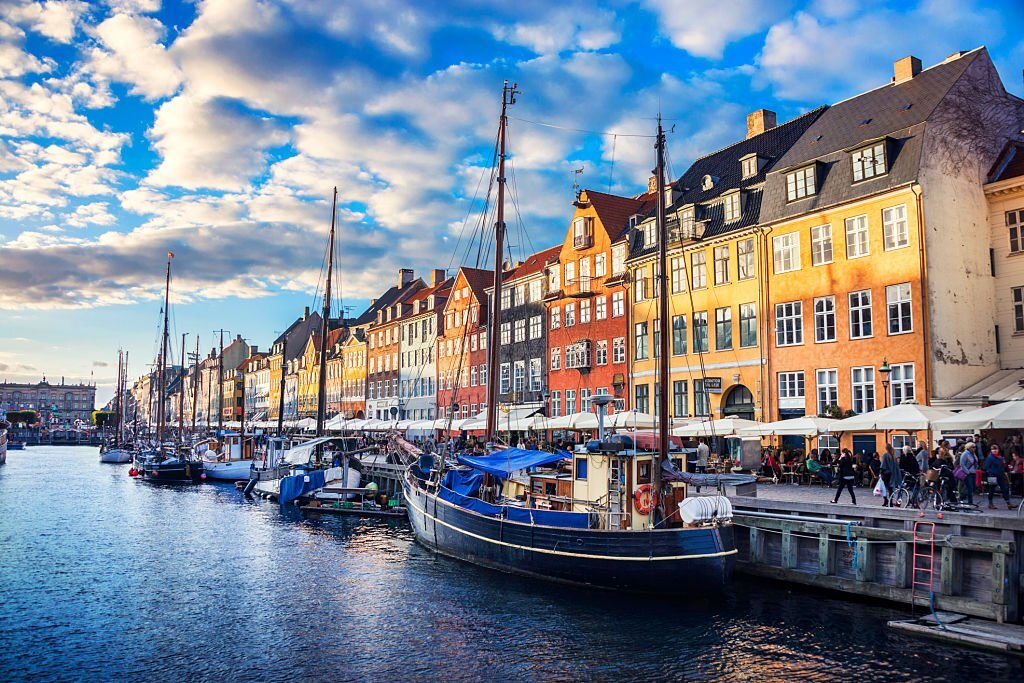 Copenhagen, Denmark is a very popular travel destination in Northern Europe. It is one of the most populated cities in Denmark and attracts tourists from all over the world. The city itself has become much more modernized over the years and it has also been said to be one of the most livable cities in the world. Many people visit Copenhagen every year for business or pleasure and take advantage of what this amazing city has to offer. There are lots of things that you can do while here.
The first thing you need to know about Copenhagen is that it may be small but there are a lot of things to see and do here. It has been declared one of the world's most livable cities, so if you're looking for a great place.
A visit to Tivoli Gardens, one of the oldest amusement parks in the world, is a must when visiting Copenhagen. The park features three roller coasters and live entertainment shows.
There are a lot of things to do in this Scandinavian city, from visiting unique museums and enjoying the Danish cuisine to taking a boat tour around the harbor or even going on a guided walking tour through Tivoli.
Rome, Italy
Rome is a city that never sleeps. The capital of Italy is not just the country's political center, but also the leading commercial hub. The city has some of the best tourist attractions including landmarks, museums, restaurants, and local hangouts. If you are planning on visiting Rome soon then you would be interested in knowing some interesting facts about this beautiful place.
The eternal city contains some of the world's most popular tourist attractions – including the iconic Colosseum, Roman Forum, and Pantheon – along with world-class shopping districts, historical landmarks, and beautiful scenery around every corner.
The city has some of the best tourist attractions including landmarks, museums, restaurants, and local hangouts. If you are planning on visiting Rome soon then you would be interested in knowing some interesting facts about this beautiful place.
Featuring in our list of "The Most Beautiful Cities Of Europe". Have you ever been to Italy? Share your experiences with us!!!
Barcelona, Spain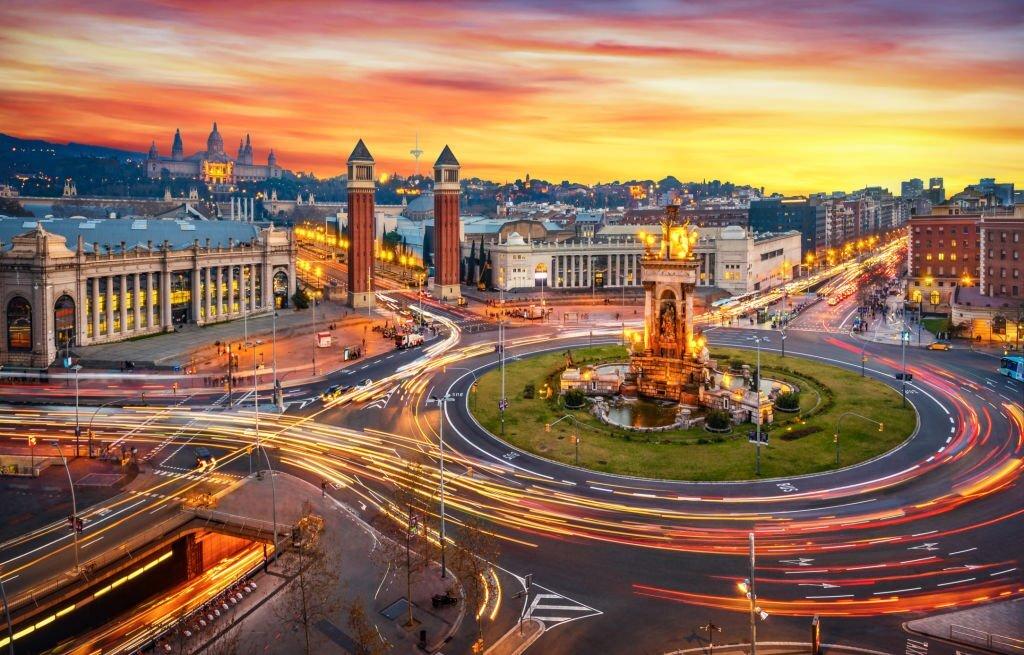 Barcelona, Spain is a vibrant and lively city that has something for everyone. To help you create the perfect itinerary for your upcoming trip, we've put together a list of our top ten things to do in Barcelona.
Barcelona is a bustling Mediterranean port, with a myriad of things to do in Barcelona with kids, too. Barcelona's top attractions include the Picasso Museum, the Gothic Quarter, and La Rambla Street with its lively bars and restaurants. Barcelona also has great beaches along the Mediterranean coast.
Barcelona is also one of Europe's leading industrial, financial and commercial centers and has an international airport that is among the busiest in Europe. It is located on the Mediterranean coastline, surrounded by mountains that offer great hiking opportunities to visitors.
The first thing you should do in Barcelona is to take a walk from La Rambla to the harbor and back. Along the way, stop at one of the many shops for a quick snack or drink. You can even buy some souvenirs before heading back home with your newfound treasures!
The white sand beaches of Barcelona and its lively cities make it one of The Most Beautiful Cities Of Europe.
Spain has got more amazing places to explore. Check out some of the best places to visit in Spain.
Bern, Switzerland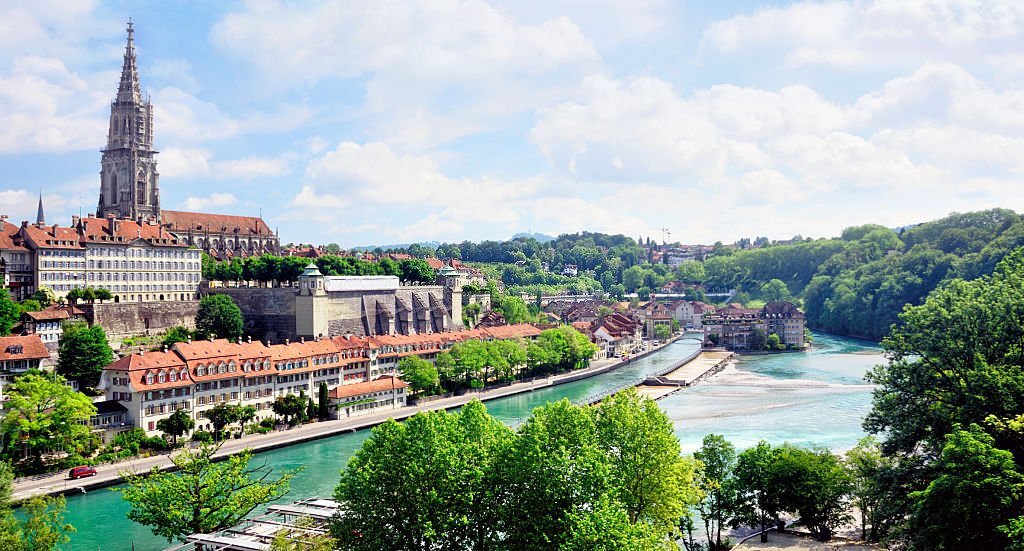 Bern is the capital of Switzerland and home to around 130,000 residents. It's known for its view of the Alps and the world-famous bear park.
No matter your business goals, it's important to be aware of how small changes can have a big impact on your bottom line: Social media is very powerful in terms of brand development and getting your name out there.
Bern has maintained its Old World charm with cobblestone streets and medieval architecture that date back centuries. Locals enjoy learning about their city's rich history by strolling through the streets and visiting famous landmarks such as the Swiss National Museum and Laupen Castle.
Bern's attractions include an extremely high number of fountains, making it one of the most fountain-rich cities in the world. There are 735 fountains within the city limits alone!
Know more about Switzerland- Switzerland tourism places.
Vienna, Austria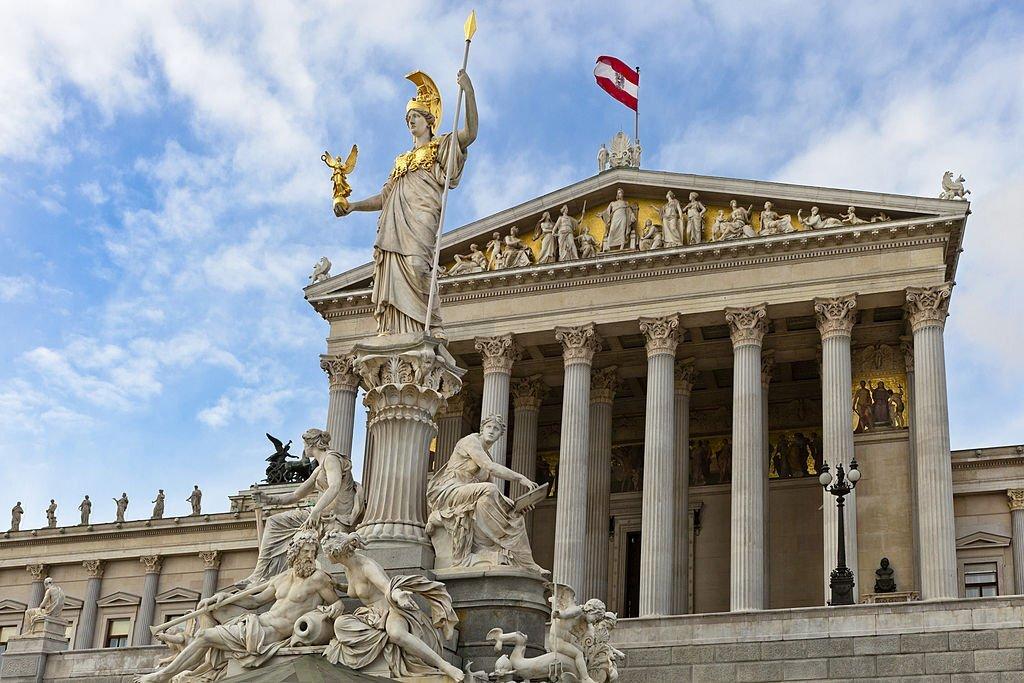 A few cities come close to Paris in terms of beauty, but Vienna is one of them. Many people have compared it to the French capital, and I can't dispute that after visiting both cities several times over the years. Vienna's coffee house culture, on the other hand, is my favorite part of the city. As stuffy and old-fashioned as it is, it transports you to another age. On the other hand, it's also warmly greeted with open arms and a smile. Coffee shops are popular among the younger generation as well as the older.
Austria's most significant commercial and cultural center, it served as the natural center of the formerly expansive Habsburg Empire for centuries. No doubt, its one of The Most Beautiful Cities Of Europe
Despite its international environment, Vienna nonetheless has a certain charm and appeal. To this aim, the city's historic buildings and famed horse cabs (Fiaker) add to the appeal, along with the many coffeehouses that serve the city's famous Viennese cake and pastries.
Paris, France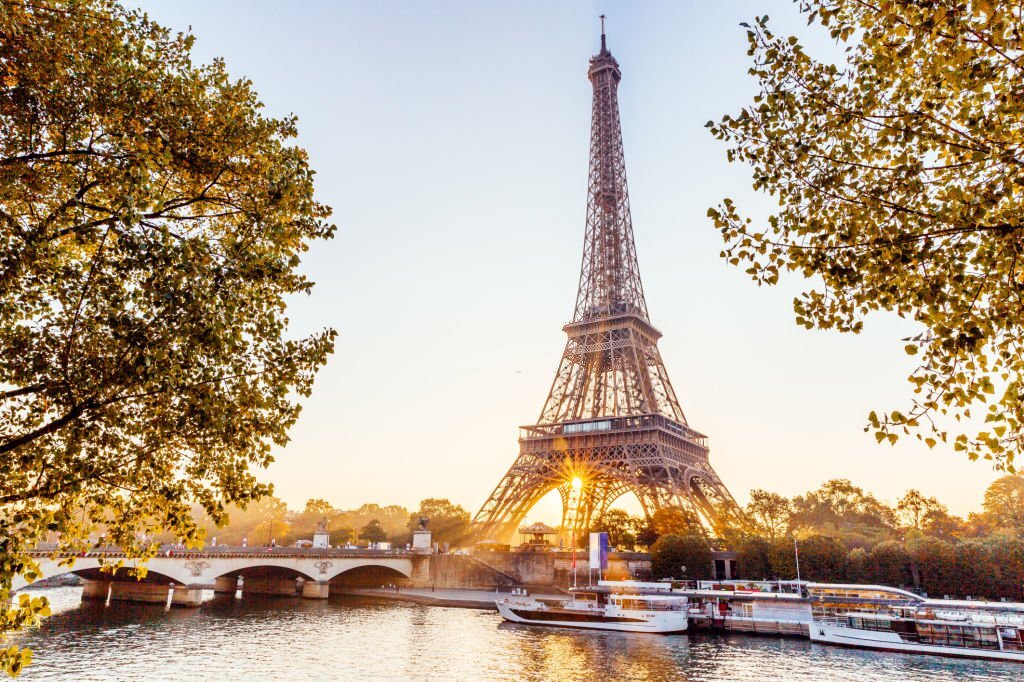 In Paris, passion, and history coexist. At all hours, attractive people promenade down the Seine on cobblestone streets, and every district has its famous monument, whether it's the Notre-Dame Cathedral, Sacré Coeur or Eiffel Tower. In the beautiful Luxembourg Gardens, you may take a stroll amid the sculptures and fantasize about how perfect life would be if you lived here.
Seeing Paris through the 1950s' eyes will make you fall even more in love with the city of light, which is full of culture, art, and a live literary history thanks to its numerous cafés, pubs, sidewalks, and streets which have featured in the works of a long-forgotten generation of writers.
Here were The Most Beautiful Cities Of Europe. What is your favorite city in Europe? Let us know.
FAQ's
What is the most beautiful city in Europe?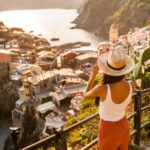 Italy. Tuscany's sweeping romanticism, the allure of the Amalfi Coast, Rome's rich history, and Florence's incomparable Renaissance art all unrivalled!
Finland. Finland is an enchanted land!
Austria.
Turkey, Switzerland, and Scotland are just a few of the most beautiful cities of Europe.
What are The Most Beautiful Cities Of Europe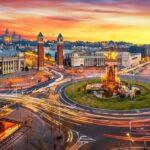 Here are some of the most beautiful cities of Europe:
# Florence, Italy-Florence, Italy's capital and greatest city, is frequently considered to be one of the most beautiful cities in the world.
# Prague– Prague is a lovely city, particularly in the spring when the cherry blossoms bloom.
# Venice, Italy– Venice, Italy, is a lovely city that attracts millions of visitors each year. One of Europe's most well-known vacation spots. Read more…
Which is the most luxurious city in Europe?
Monaco has been named the most popular destination in the Europe, ahead of Copenhagen and Paris. Edinburgh was ranked ninth, and London was ranked thirteenth.