Switzerland Tourism. The must-visit places during Switzerland Tourism. And also about the places which is recommended by Travelers So Lets Begin.
We are obsessed with travel and Food: Meeting new people and explore their amazing and tasty foods, seeing extraordinary new places, and experiencing new cultures and food.
And I want the same for you! From an early age we learned the cultures and traditions of different Countries. and Religions Fooditraveler began in 2018 to explore food culture over the world.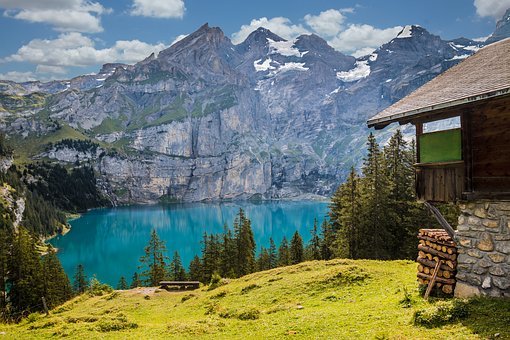 Must Visit Places during Switzerland Tourism
Index
Zurich
Geneva
10 THINGS YOU MUST KNOW ABOUT GENEVA
Basel
Zermatt
Lugano
Lucerne
Engelberg
Bern
Ascona
For many, Switzerland conjures up images of snow-capped mountains, pretty wooden chalets, and delicious fondues and chocolates. Switzerland boasts both spotless cities and breathtaking landscapes. including the Jura mountains to the north.
The Swiss plateau, and the Swiss Alps to the south. The ever-changing vistas often include little red trains meandering through dramatic valleys. Brightly colored boats on deep blue lakes, or a meadow of wildflowers below a picturesque traditional wooden chalet.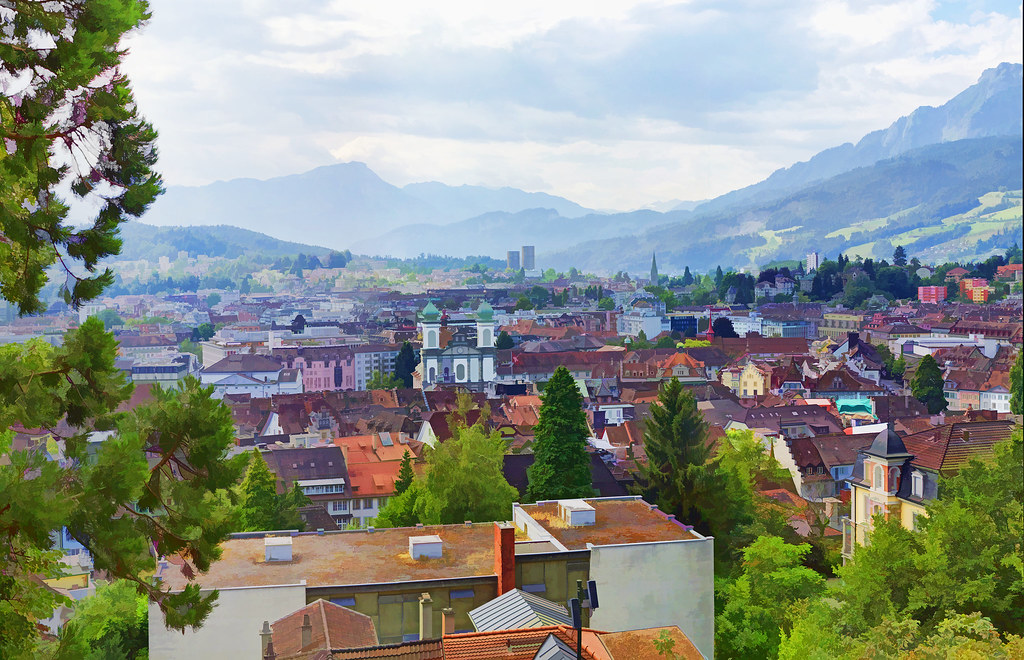 What are the best places to visit during Switzerland Tourism? Well, where do you start? Switzerland's German, French, Italian, and Romansh-speaking cantons all possess their own distinct characteristics. With their own special cuisines, traditions, and festivals. Around 10 million people visit Switzerland annually. Its location in the center of Europe makes it easily accessible by train internationally. While a number of airlines serve Geneva Airport and Zurich. Airport, the country's main aviation gateways.
Switzerland is perfect for business travelers and its remarkable efficiency means traveling around the country is effortless and quick. In the winter, the crisp snow in the mountains is ideal for skiing at all levels and for snow sports. The summer months can be surprisingly hot, with temperatures very often in the 20s. During the fall and spring months. The terrain is ideal for hiking, biking, and cycling, which the Swiss do in droves.
Zurich Switzerland tourism
An adventurous city boasting incredible nightlife
Often dismissed as a place of grey suits and dull business In truth this city is never boring thanks to its vibrant nightlife. Zurich has more nightclubs than any other Swiss city.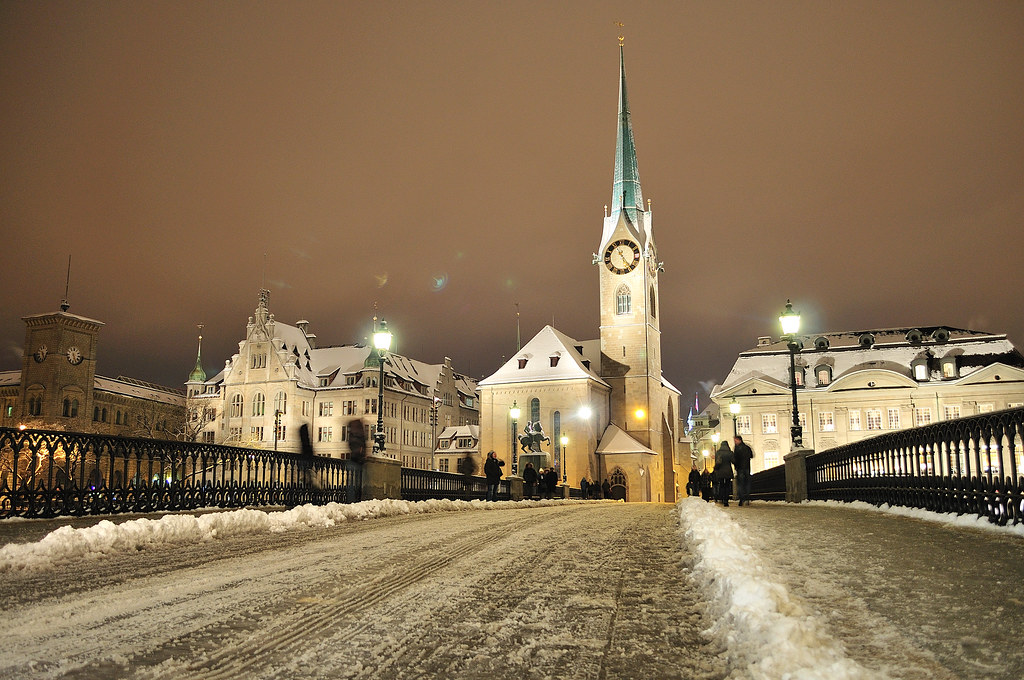 There almost always seems to be a cool new bar. Club, or restaurant around every corner, and with around 50 museums and more than 100 art galleries, culture vultures won't ever be disappointed.
With its narrow, cobbled alleyways and boutique shops, the old town is undeniably pretty, but Zurich West. A dramatically redeveloped former industrial quarter is the trendy place to go for a busy art, design, culture, food, and shopping scene.
Zurich in Summer
Although In summer, the locals head to the Limmat River. Which curves its way through the city. to lounge in the hot sun or jump into its fresh, sparkling clear waters. For hikers and skiers, mountainous landscapes are on the doorstep. The city even has its own little mountain. The Uetliberg, where Zurichers head to on the weekends for a beautiful country walk — if they're not relaxing by Lake Zurich. the city's large lake. the city is truly one of the best Switzerland tourism places for those with a taste for the outdoors.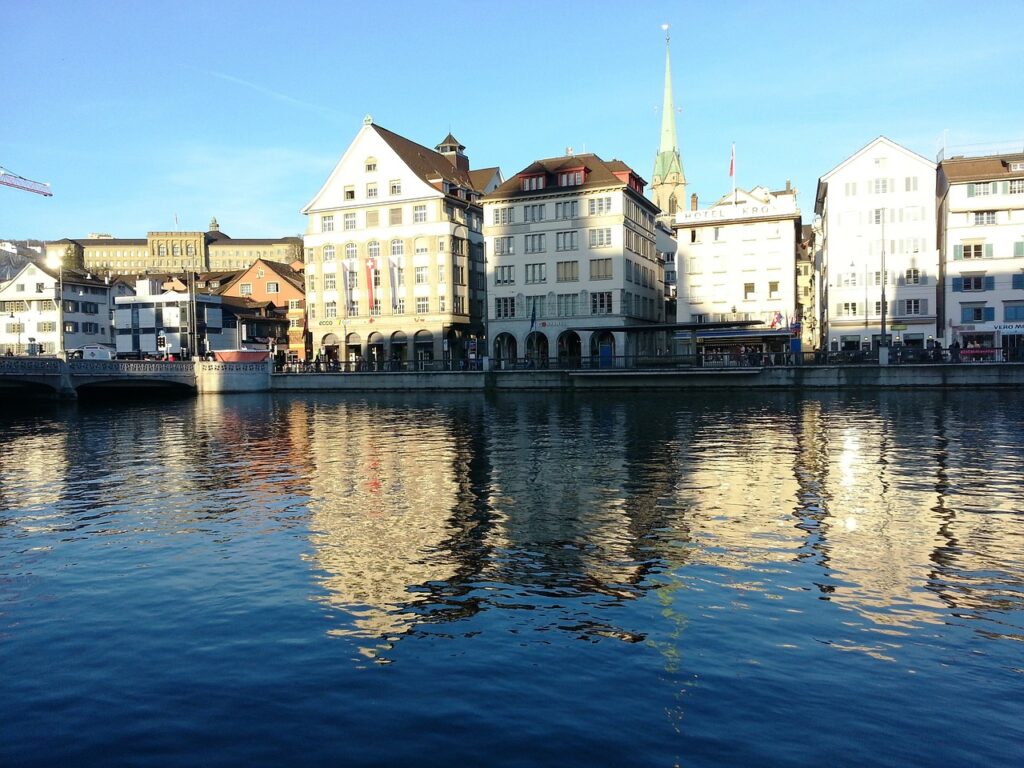 Weatherwise, the best time to visit Zurich is in the summer, when it is warm and sunny enough to swim in the river. But this is the time with the most tourists, and prices are at their highest. For a quieter, more inexpensive experience, visit in spring or fall.
Geneva  The Switzerland tourist Place
Where business, shopping, and beauty meet
Although visit isn't complete without a stroll around the city's Alpine lake and a tour of its varied architecture. Structures worth visiting include the striking spherical church. Église Sainte-Trinité and the Hans-Wilsdorf bridge, a modern construction made from interwoven steel girders.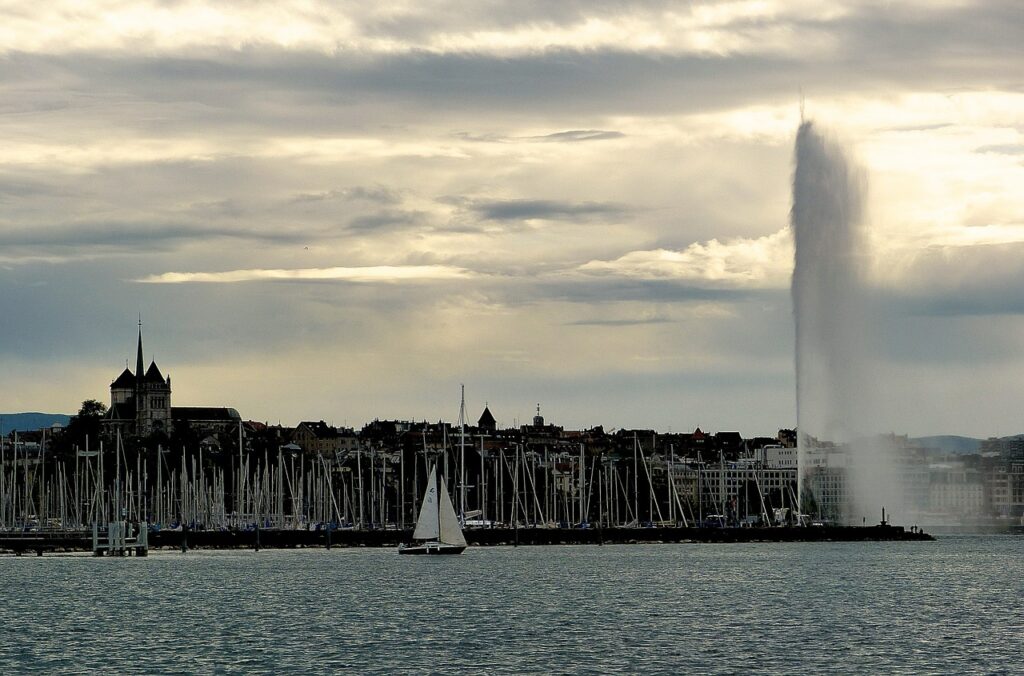 The "Smurf Houses" built between 1982-84 in the Quartier des. Grottes are also worth a visit for their vibrant colors, elaborate balconies, and curvy forms.
Despite its small size, Geneva is one of the best shopping destinations in the world. Check out the Rue du Rhône, home to famous designer flagship boutiques, the Rue du Marché, offering contemporary fashion brands. and the quieter Rue du Mont-Blanc with its independent Swiss boutiques.
The best time to visit Geneva the Switzerland tourism places Winter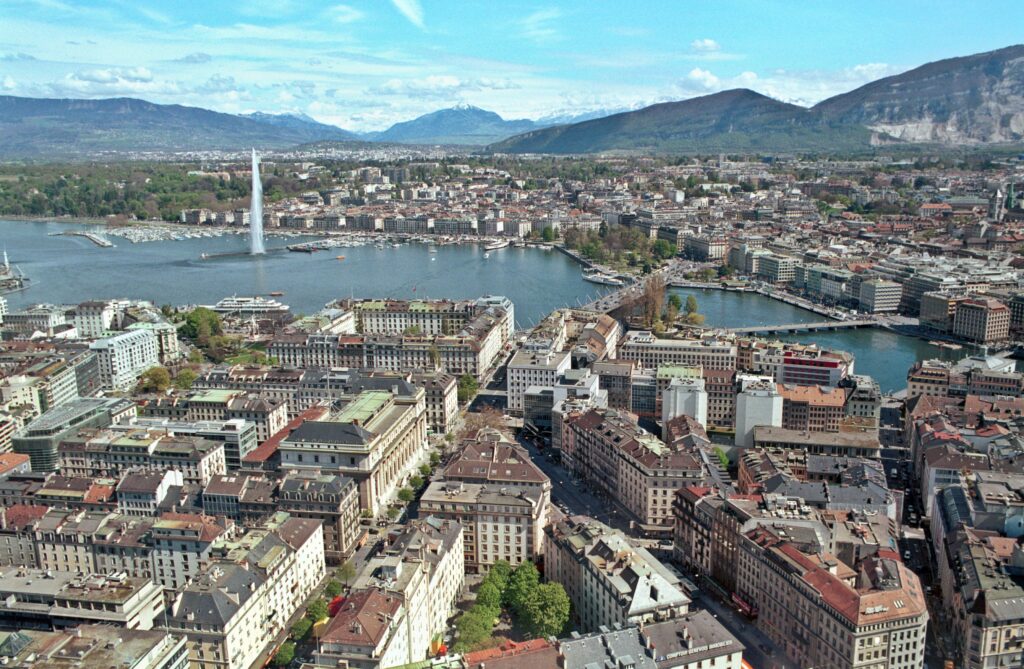 10 THINGS YOU MUST KNOW ABOUT GENEVA
There is a sunrise festival in August (people wake up early in Geneva)
The philosopher Jean-Jacques Rousseau was born in Geneva
Geneva has the longest wooden bench in the world
There is a free open-air cinema on the shores of the lake in summer
Spring is announced by a chestnut tree
You can travel from the airport to the city for free
The World Wide Web was created in Geneva
The first Swiss wristwatch was made in Geneva by Patek Philippe in 1868
Two rivers meet in Geneva
Basel (Switzerland tourism)
Where history and modernity converge
Basel is Switzerland's oldest university city, where diverse cultures, a multi-faceted history, and modern art all converge. One of the country's more underrated tourist destinations, its location, sharing a border with both Germany and France, makes it especially cosmopolitan. The Rhine river cuts through its center, separating the more industrialized Kleinbasel (Little Basel) from the older commercial and cultural center Grossbasel (Big Basel).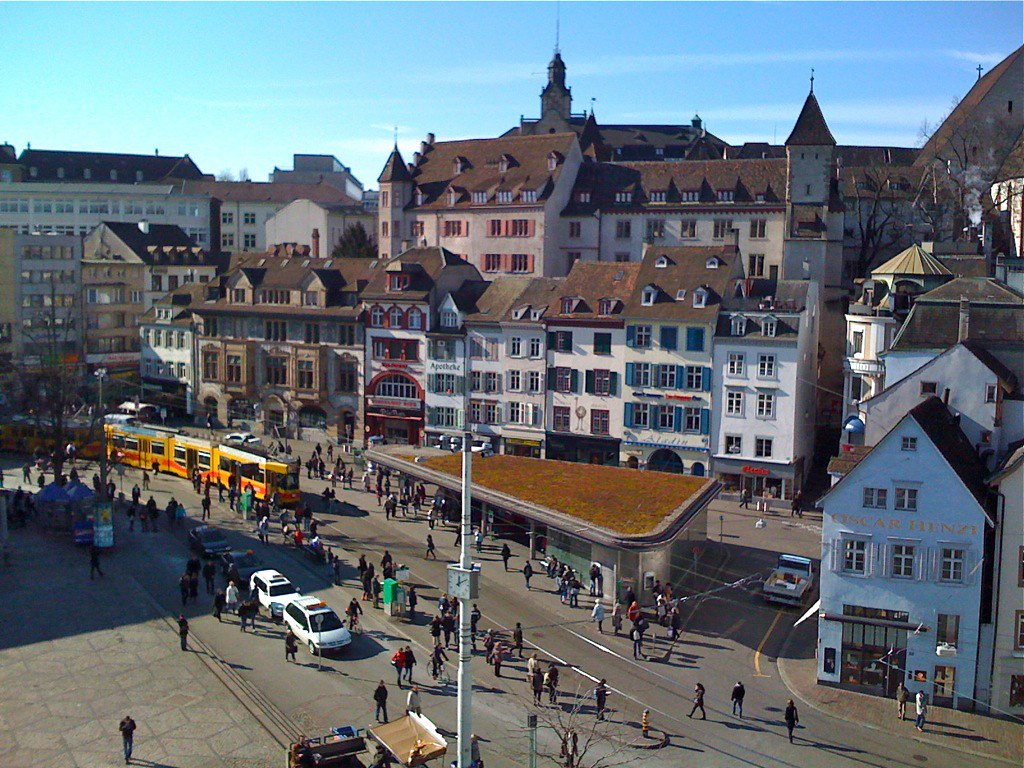 Its attractive medieval old town center has impressive examples of architecture, including the Romanesque cathedral, Basel Minster, and Renaissance town hall. This entire town is one of the best places to visit in Switzerland for history buffs.For more contemporary architecture, look to the city's museums, created by architectural greats such as Renzo Piano, Mario Botta, and Jacques Herzog & Pierre de Meuron
Once you've had your fill with museums, there are restaurants, specialist shops, and small boutiques to be explored, especially around the Matthäus neighborhood and the Old Town.The best time to visit Basel is mid-May to the end of June and mid-August to October to avoid the crowds and higher prices.
Zermatt (Switzerland tourism)
Ideal for superlative skiing 
If you are keen on skiing in Switzerland, the gorgeous, picture-postcard small mountain town of Zermatt, in Switzerland's Valais canton, is a must. Dominated by the mighty Matterhorn nearby, it's a popular starting point for hikes into the nearby mountains, including the Haute Route, which leads to Chamonix in France. There's also public outdoor rinks for ice skating and curling, and an absorbing museum covering the town's history.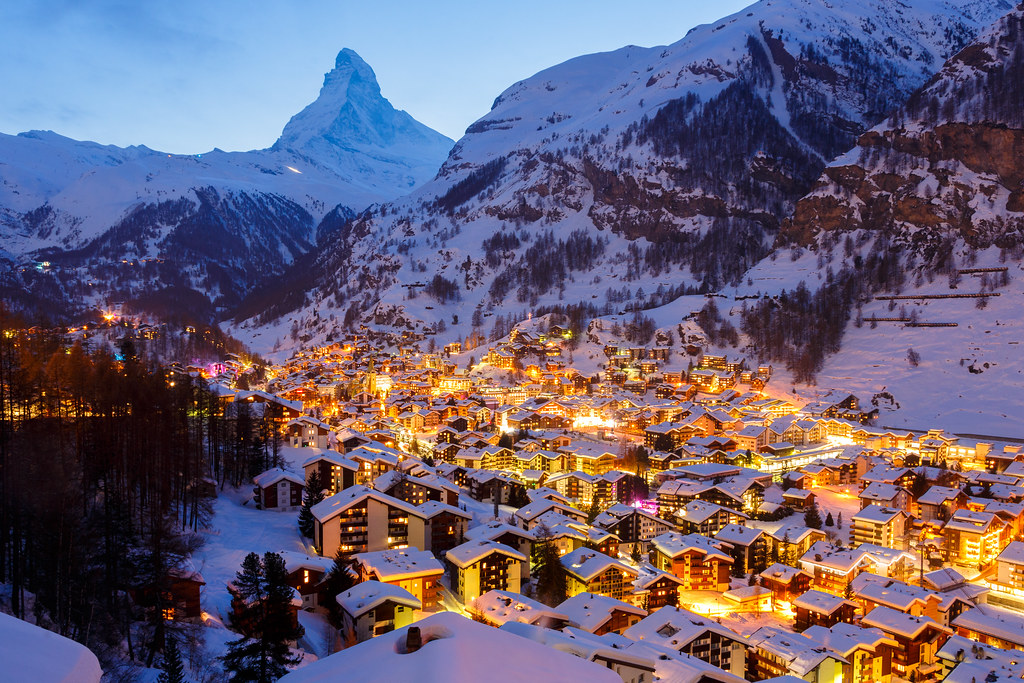 This town has a long skiing tradition and its cozy restaurants, swish bars, and good selection of hotels make for delightful apres-ski activities. Wandering Zermatt is a pleasure, with its narrow car-free streets lined with characterful weathered old chalets.
Zermatt has the longest ski season in Europe, from late November to early May. For dedicated skiers, the best time to visit Zermatt would be peak season between November to January, but that equates to correspondingly high accommodation costs. Otherwise, the town enjoys pleasant, warm summers, and skiing is possible then too.
Lugano (Switzerland tourism)
A Feeling of Italy in Switzerland
It's fascinating how the different regions of Switzerland are influenced by their multicultural backgrounds. Bordering Italy, the Italian influence is undeniable in Lugano. There's a more Mediterranean feel here compared to other cities across Switzerland and being in the south of the country, summers here are warmer. The architecture and cuisine also have an Italian vibe and things are a bit more relaxed than in the German-speaking cantons. Lugano's breathtaking scenery and gorgeous lake have made it a magnet for celebrities, giving it the nickname the "Monte Carlo of Switzerland".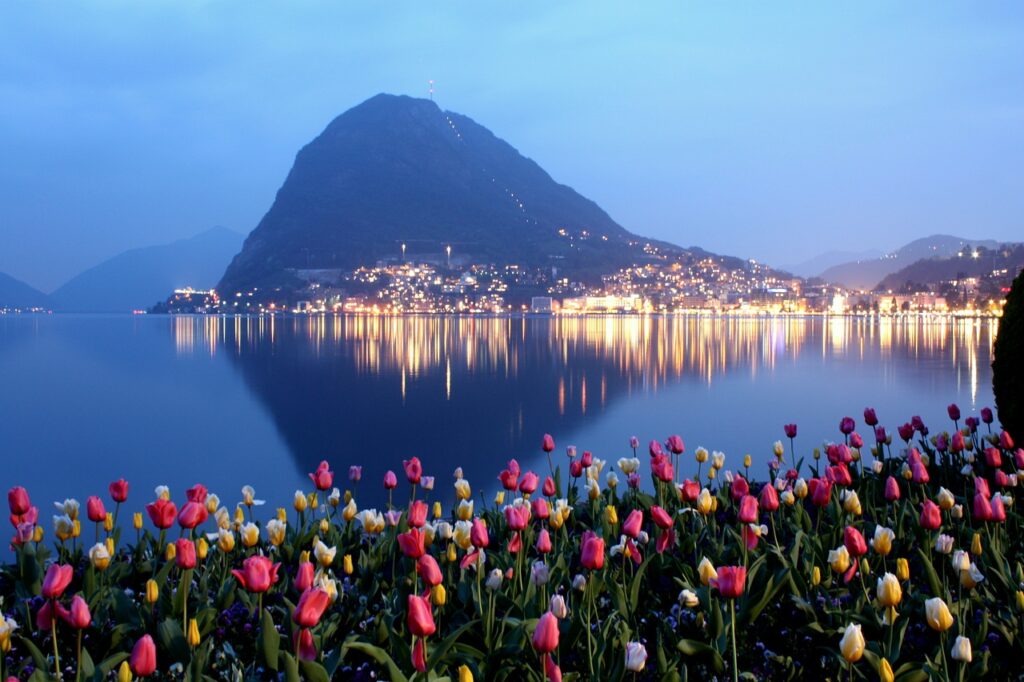 Lugano has a number of impressive heritage sites, including grand neoclassical palazzos, and there's a buoyant nightlife scene, with smart casinos, clubs, restaurants, and bars. Shoppers will delight in the Via Nassa, a long stretch of arcades with top designer stores and jewelry shops. For antiques, crafts, and vintage clothing, head over to the curving Via Cattedrale. Lugano can be particularly hot during high summer, so the best time to visit is May/June or September, with the bonus of missing the busy height of the tourist season and corresponding high prices.
Lucerne (Switzerland tourism)
 Medieval architecture against a backdrop of mountains
Surrounded by snow-capped mountains, the compact lakeside city of Lucerne is known for its well preserved medieval architecture. The city's Half-timbered structures with painted fronts are showcased in its old town. A well-known landmark of the city is the Chapel Bridge — a wooden structure that goes over the Reuss river, connecting the old town with the city's right bank. Built-in 1333, it's the oldest covered bridge in Europe, although it had to be restored after a fire in 1993.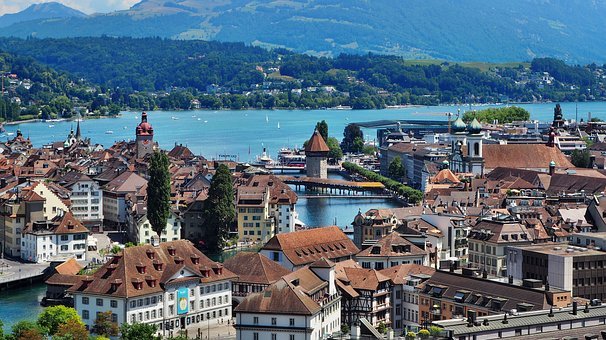 For great views of the city, take a cable car up neighboring Mount Pilatus, Mount Rigi, or the Stanserhorn. Despite its small size, Lucerne is a surprisingly good shopping destination, centered around Schwanenplatz and Mühlenplatz in the old town, and between the railway station and Hirschengraben Street in the new town. Here you can find what Switzerland is famed for, such as luxury Swiss watches, chocolates, and cheeses, as well as boutiques with goods from both Swiss designers and international luxury brands. With cold and rainy winters and unstable springtimes, the summer is the best time to visit Lucerne.
Engelberg (Switzerland tourism)
A mountain resort on Zurich's doorstep
The alpine town of Engelberg is central Switzerland's largest ski resort, with slopes for skiers and snowboarders of all levels. Outside winter, it's a popular destination for hikers and mountain bikers. Graced by a 12th-century monastery in the center of town, its range of accommodation spans both cozy and large hotels, comfortable guesthouses, and mountain lodges.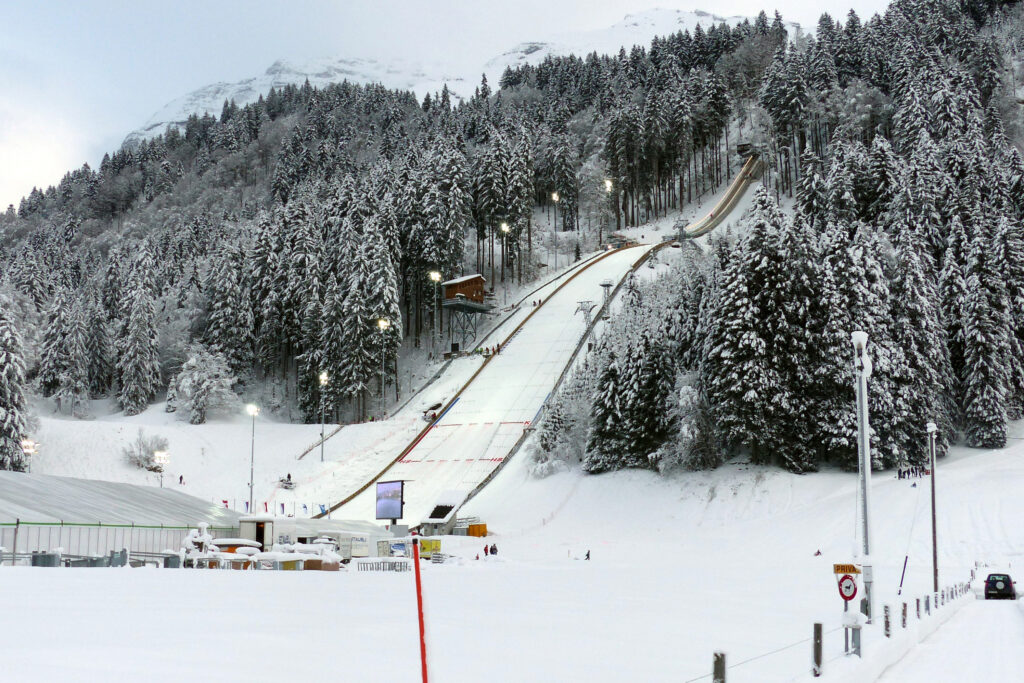 Engelberg is a popular day trip choice for Zurich residents, being just a 90-minute drive away.The best time to visit Engelberg is during the summer or winter months.
Bern (Switzerland tourism)
The historic Swiss capital
The medieval city of Bern is Switzerland's capital, home to its parliament, and boasts an incredible UNESCO World Heritage Site, perfect for exploring.A magnificent cathedral, churches, and fountains dating back hundreds of years are dotted around the city and together make for an enjoyable stroll.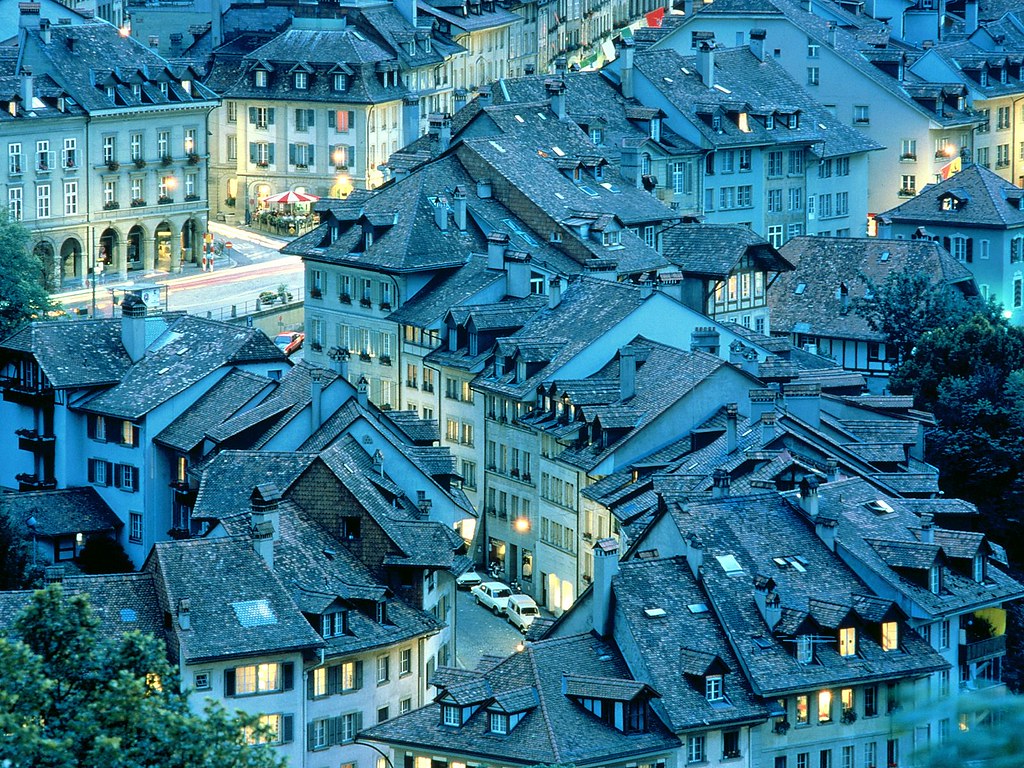 Arcades contain boutiques, bars, and cafes, and you can take a stroll in the impressive botanical garden.The best time to visit Bern is during the summer months when visitors enjoy the Aare river and public pools.
Ascona
A charming laidback lakeside town
Ascona sits on the shores of Lake Maggiore and is in the canton of Ticino. You'd be forgiven for thinking you were in Italy if it wasn't for all the Swiss car number plates around, with the never-ending chorus of Italian voices, restaurants serving Italian food, and Italian-style buildings.
This popular destination is an eternally attractive destination with an elegant tree and cafe-lined promenade and winding old town of charming cobbled alleyways. It's a place that remains unspoiled, seemingly set in the 1960s, with its old-style resort feel. Head over to one of its open-air, ridiculously rustic grottos for a taste of the real traditional local cuisine. These grottos, once stone cellars used to store wine and cheese, became simple restaurants full of character and lively ambiance.
Visit Ascona in late June and early July and you'll stumble upon a little traditional jazz festival, JazzAscona, especially focusing on New Orleans jazz.The best time to visit Ascona and enjoy its mild climate is from May to July. The snow tends to be best for skiing in December.
Conclusion
There is Various Tourist Attraction in Switzerland other than this. The best part of Switzerland is its natural beauty and Mountains. The best time to visit Switzerland is Winter because you can enjoy the ice adventure like scatting and many other experiences. Switzerland is most famous for newly married couples and young travelers and trekkers who like mountains and snow
F A Q
What is Switzerland known for?
Switzerland also is known for its Chocolate, Cheese, Banking,  Neutrality, Swiss Army Knives, Watches, Snow Trains,  The Alps, other than its tourism and natural beauty
What religion is Switzerland?
The majority of people living in Switzerland are Christian. Approx. 38% are Roman Catholic, and 27% Protestant (2015 figures). There are also many other religions represented in Switzerland: 5% Muslim, 0.5% Buddhist, 0.3% Jewish. The number of people with no religious affiliation has significantly increased (21.4%)
Which is the best month to visit Switzerland?
The best time to visit Switzerland is during the shoulder seasons, between April and June, and September to October, when the weather is at best, and there aren't too many tourists.
How much is the average trip to Switzerland?
Your Switzerland trip cost will depend on whether you are looking for customised Swiss tours or a group holiday. Typically, group departures with good quality hotels cost around Rs. 1 Lakh per person, while customised Switzerland travel by yourself would cost around Rs. 1.2 Lakh to 1.5 Lakh per person.
What is famous in Switzerland?
Swiss Cows – Say Cheese or Chocolate!
2.Zermatt and Matterhorn: The Toblerone mountain.
3.Trains Switzerland is famous for – UNESCO Heritage.
4.Swiss Fondue.
5.Swiss Treats- Luxemburgurli and Laeckerli.
6.Swiss Villages.
7.Cable Cars in the Mountains.
8.Mountain Peaks famous in Switzerland.