There's a lot more in Rajasthan than Deserts. And people know that now. That's why Rajasthan is one of the best tourist places in India.
Unique city coloured with iconic culture and rich traditions. The intricate designs and taste of Rajasthan are most appreciated. Tourists are attracted to Rajasthani bhog(food), Rajasthani culture, Rajasthani deserts. As a place in India, it holds great respect for its culture and tradition. You will love the elephants, forts, rajwadi palaces, deserts, Rajasthani sweets. And much more for you in Rajasthan. As of a big city we owe you a list of best places to visit in Rajasthan.
Top best tourist places in Rajasthan
Jaipur
Udaipur- "The city of Lakes"
Jaisalmer- Golden City
Mount Abu (Hill station of Rajasthan)
Jodhpur- The Blue City of Rajasthan
Hawa Mahal
Ajmer- Land of Ajmer Sharif
Bharatpur
Jaipur is more popular as "The Pink City".
Jaipur's, a vibrant city known as "Pink City". It has prints of Rajput's and Rajwadi rulers. A place with great structures and pink buildings. A famous attractions of Rajasthan for its forts, palaces and majestic architectures.
The amazing thing and Jaipur is. It is residing near to Delhi and Agra which makes this top 3 places a Golden triangle. Jaipur is known as Pink City cause of the area is having everything coloured with Pink.
UNESCO heritage Jaipur has a lot of famous attractions of Rajasthan like Amer Fort, Jantar Mantra, Temples and museums. If you are here for the trip don't miss the bustling local bazaars of Jaipur. Some famous bazaars have the name of Babu Bazaar, Tripolia Bazaar and Johri Bazaar. Don't miss shopping in Rajasthan as you will find amazing Rajasthani traditional clothes here.
Another thing not to miss in Rajasthan is its world Famous dishes. No competition to taste of dishes like Ghewar, Dal Bhatti Churma, and Pyaaz kachori.
Jaipur has one of the best hotels and locations for tourists. For many Jaipur is Wedding Destination. This interesting Cate city has got amazing buildings. Apart from all the thing that diversifies Jaipur is its hospitality. The place is known for its hospitality. Rajasthani peoples are welcoming and friendly. You will have an amazing experience in this most visited place in Rajasthan.
Udaipur- "The city of Lakes"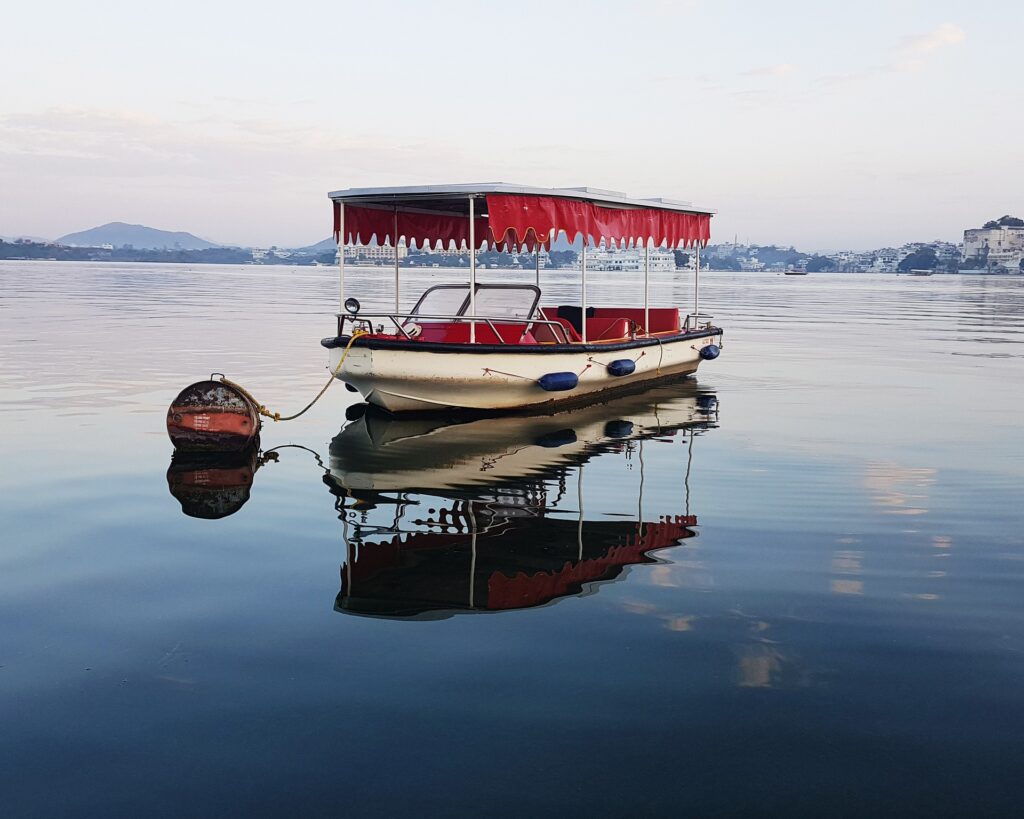 Udaipur, most likely known as "The City of Lakes". Known for its romantic side of Rajasthan. Udaipur is considered as one of the best tourist places in Rajasthan. As Udaipur is in fame for its Exotic and romantic lakes. It has a huge crowd of couples heading here.
Udaipur has a very beautiful lake- Lake Pichola. Lake Pichola is one of the gems of Udaipur. Boating along the Pichola must have experience. The lake's Beauty and the magnificent view of surrounding is best.
Udaipur is the pride of Rajasthan as it is surrounded by 4 beautiful lakes. The beauty of lakes will prove why Udaipur is known as "Jewel of Mewar". The lake still has many royal families siding. In City Palace Museum you will find amazing culture and prints of Rajasthani tradition.
Jaisalmer- Golden City( Must visit place in Rajasthan)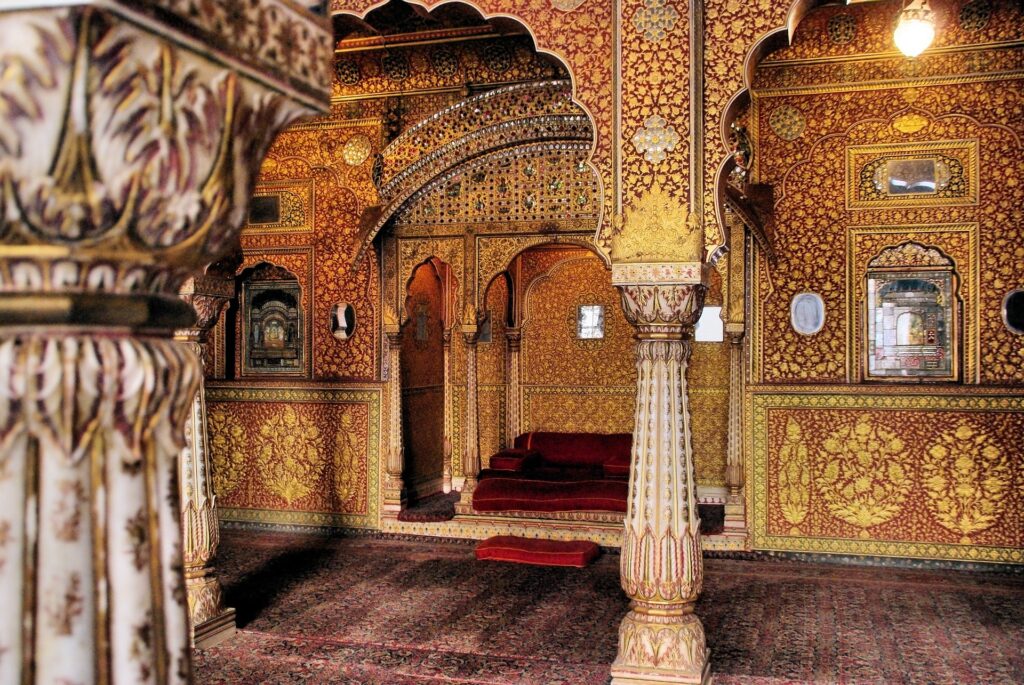 Jaisalmer, in the northwest of Rajasthan. It also reminds of Arabian Night fables. A sandstone city of Thar desert. Pride one can call it "The Golden City of Rajasthan.
The sand dunes, an amazing structure made of golden sandstones, forts are a large guide to Jaisalmer Tourism.
The city has many huge havelis(palaces). The lakes are holding the beauty of pristine waters, palace on the side and golden backdrop.
The one thing that attracts tourists to Jaisalmer is its amazing Camel ride experience. The other most exciting part of Jaisalmer is its camping experience. Amazing camp tours held below moonlight and campfire.
Jaisalmer has many beautiful bazaars selling colourful handicrafts. Jaisalmer is best as it's Havelis will make you feel like you are back in time. The place is very close to Jodhpur. You should definitely try visiting Jaisalmer as it's one of the popular destinations in Rajasthan.
Mount Abu (Hill station of Rajasthan)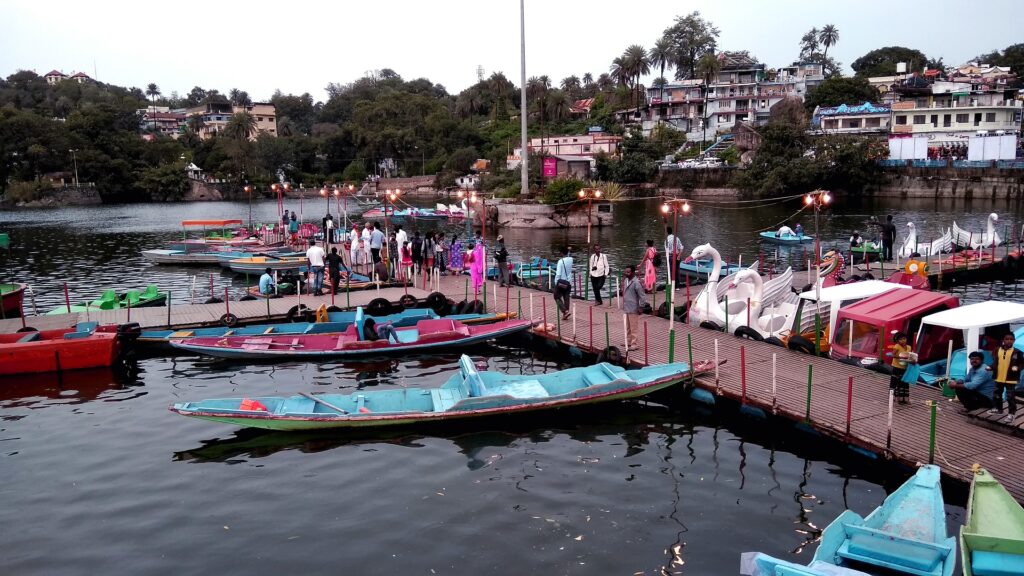 Searching for a Hill station in Rajasthan? Rajasthan has got one. Mount Abu, blessed with a cool atmosphere, lush greenery is a stunning destination in Rajasthan. Mount Abu is not just a hill station. Whereas, it has got an amazing wildlife sanctuary, Famous Temples and much more.
The most famous attraction is the Dilwara Temple. Proudly one can say that it is the most beautiful architecture in India. The cool weather and amazing spots drive tourists here. If you love nature, art, and history then don't miss out Mount Abu.
Even a great place for honeymoon couples. Mount Abu has many Exotic lakes and viewpoints. Famous destinations are Honeymoon Point, Sunset Point, and Sunset Point. If you are here for honeymoon lake Nakki is a great option. You can boat, watch the sunset. The romantic climate, hills, peaks, and viewpoints make Mt. Abu one of the best places to visit in Rajasthan.
Jodhpur- The Blue City of Rajasthan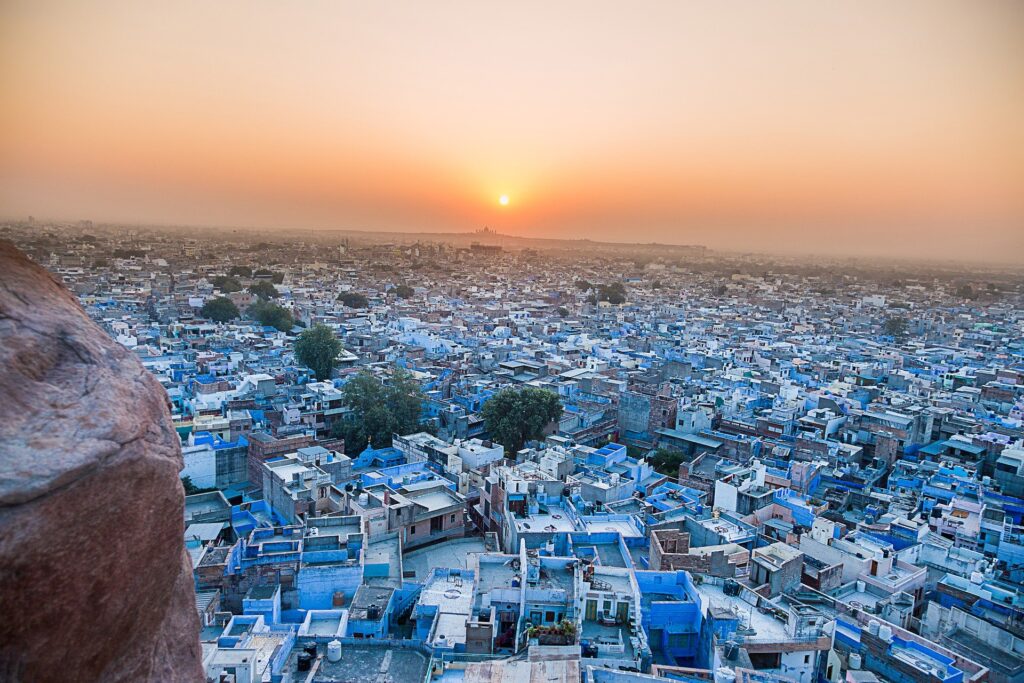 Popular as "The Blue City". Wondering why called Blue City. The buildings and structures are painted with Blue colour in Jodhpur. Famous by many names as "The Sun City", "Gateway to Thar".
Jodhpur is not just Famous for its names. Jodhpur holds the name for its world-famous attractions. Attractions like Jodhpuri sweets, forts, blue houses and much more. Jodhpur is home to most famous Mehrangarh Fort. This large fort is well maintained and huge. The architecture of the fort is stunning.
If you are in Rajasthan for some quality time with your partner. Dive into the beauty of lakes in Rajasthan. As of a City in Rajasthan, it has many palaces that are of Royal Rajputs. Depicting royalty and uniqueness Jodhpur is one of the best places to visit in Rajasthan.
Exciting stuff to do in Rajasthan are it's Bisnoy Village Safari. Lakes, boating, forts, sweets and many things to do in Rajasthan. For 2 days trip to Rajasthan, Jodhpur is the best.
Hawa Mahal( Best for 1 day trip to Rajasthan)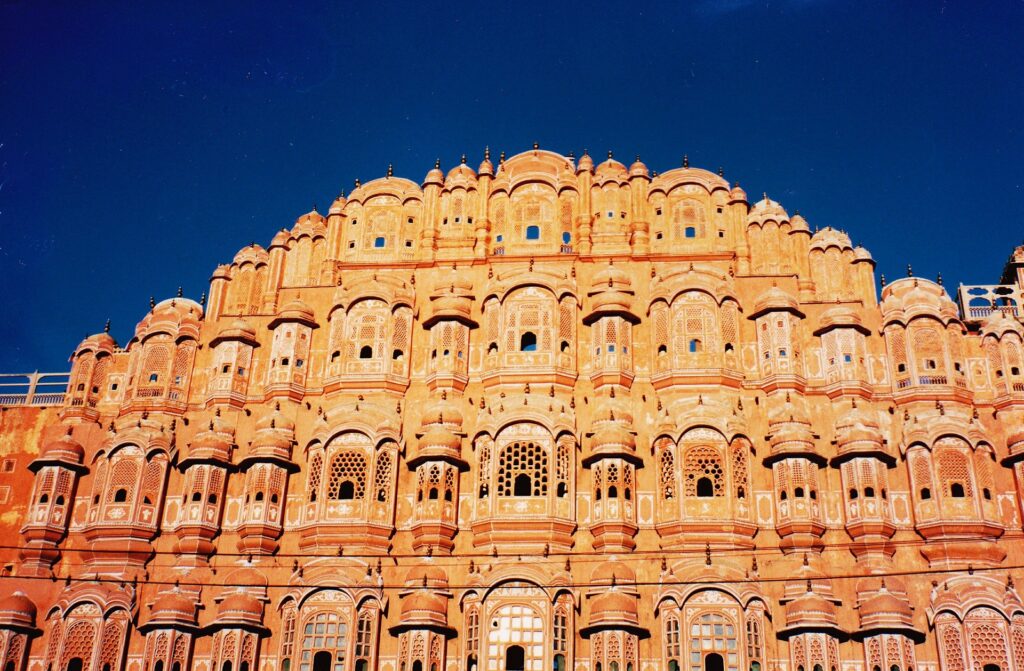 As Hawa Mahal is residing in Jaipur. However, we have already discussed places in Jaipur. But Hawa Mahal needs a special mention cause of its popularity.
Hawa Mahal is owning intricating patterns with pink shades. It's an epic Construction of Maharana Pratap Singh. It has a beautiful view of the whole town. The destination is a honeycomb throng on a great height. Mostly tourists from foreign countries visit Hawa Mahal to know more about Indian history. No doubt Hawa Mahal is one of the best places to visit in Rajasthan. Apart from its amazing view, it's known for weekly bazaars. Bazaars are very famous here.
The most highlighting view from Hawa Mahal is of Jantar Mantra and City Palace. Best for 1 day trip to Rajasthan. As in Jaipur, it has other amazing attractions in the Pink City.
Ajmer- Land of Ajmer Sharif
Located in the laps of Aravali hills. It's a perfect destination as surrounded by great peaks and mountains. Popularly Ajmer is recognised as the pure land of Ajmer Sharif Dargha. Very close to Jaipur and Pushkar. Ajmer holds with its culture and tradition. Ajmer has many structures of elegant designs of Mughals era.
The Mughal architecture is what makes the place famous attraction in Rajasthan. Ajmer has an explicit aura of spirituality and tradition. The most famous Ajmer Sharif Dargha is in Ajmer. Apart from Ajmer Sharif, it has got many spiritual temples. One of them is the Golden Jain Temple. Most famous hub during the festival of Urs. During Urs, a large crowd of devotees gather here. During the festive season the city glories in joy. Amazing sweets, lights and decorations hail in Ajmer.
This Mughal era shrine is very famous. One such amazing Mughal architecture is available in Ahmedabad. Check out- 8 best places to visit in Ahmedabad– Jama Masjid in Ahmedabad.
Bharatpur– Famous tourism of Rajasthan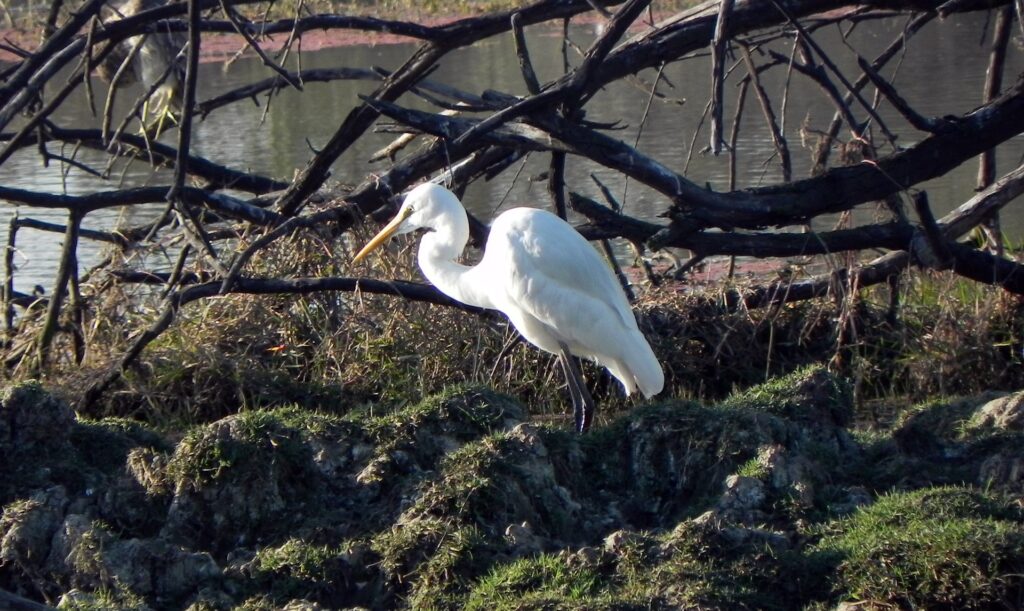 Bharatpur, highly rated place by Tourists in Rajasthan. From Mathura, it's about 38 km. Bharatpur is having many featured places but the most famous is Keoladeo National Park. Keoladeo is home to 370 species. You can easily see many species as it has grounds for feeding animals. It's a World Heritage site and known as Ghana. Mostly Tourists are attracted to Bharatpur for Ghana.
It has many species that are about to extinction. Bharatpur has amazing culture as was ruled by Jats to Nizams. No doubt it's one of the best tourist places in Rajasthan.
You will get a glimpse of Rajasthan's offbeat culture in Bharatpur. Also, it is one of the Golden triangle tourism which is Delhi, Agra and Jaipur.
FAQ's- Most frequent questions about Rajasthan Tourism
How to reach in Rajasthan?
A- A detailed information on how to reach out in Rajasthan.
By air from Mumbai, Delhi, Chennai, Kolkata and Hyderabad. Direct flights are available from Jaipur, Jodhpur, and Udaipur. Nearby airport- Indira Gandhi International Airport which takes about 1 hour.
By railway- Rajasthan is mostly connected to all cities through rails. You can travel to infractions. Well, Delhi to Jaipur will take 4-5 hours. Whereas, Mumbai to Jodhpur is 16 hours journey. Famous expresses for travelling- Rajdhani Express, Shatabdi Express and Duronto. Well in Rajasthan if you want some royal ride you can go for Royal Rajasthan on Wheels, Palace on Wheels and Maharajas' Express.
By road- Basically, Rajasthan has got 20 national highways. You can travel from New Delhi, Vadodara, Ahmedabad and Mumbai. It will take just 6 hours from Delhi to Jaipur. Many buses are also available from Mumbai, Pune and Udaipur.
2. What are the major tourist attractions in Rajasthan? What
Ans- Mostly If you are the most beautiful and best places to visit in Rajasthan in 3 days. You should consider this major tourist attraction in Rajasthan.
Jaipur- The Pink City: Taking everyone's attention cause of its amazing pink structures. The architectures, the places in Jaipur, luxurious hotels. Apart from that the most famous attraction in Rajasthan sides in Jaipur. Yes, I am talking about Hawa Mahal. The best tourist places in Rajasthan is Hawa Mahal.
Jaisalmer- Golden City of Rajasthan: The golden patterns and structures made of sand are the reason for its name Golden City. The most amazing Jaisalmer fort and That Desert sides in Jaisalmer. The scenic view of the desert makes it one of the best places to visit in Rajasthan.
Udaipur- Lake City: The Beauty of the place holds its lakes. The most beautiful lakes sides in Udaipur. The lakeside view brings amazing opportunities for amazing boat rides. Apart from that, Udaipur is blessed with 4 most beautiful lakes. One of the highlighting lakes is Lake Pichola.
What are the best hotels in Rajasthan to stay?
A- Best hotels in Jaipur- Trident Jaipur, Radisson Jaipur City centre, Four Points By Sheraton Jaipur. Best hotels in Udaipur- Apart from this most famous hotels are Jaisalmer Marriott Resort & Spa, Narendra Bhawan in Bikaner, Hotel Chobdar Haveli in Mandāwa, Pearl Palace Heritage Boutique Hotel in Jaipur, and Ratan Vilas Hotel in Jodhpur. These hotels are close to the best tourist places in Rajasthan.