Bangalore more likely the IT hub of India. Best known as 'Silicon Valley of India'. Have you heard about Bangalore? What have you heard of? Let me guess, IT hub of India, Silicon valley of India, or Hub of Areospace. Well, I have heard these too. Listed some of the best places to visit in Bangalore by Tourists.
But there's a different story of Bangalore which is more exciting. It's is full with fun places to visit in Bangalore for couples.
It's a pretty cool place with beautiful scenery and cold climate. As on the altitude it has beautiful and perfect. I have listed some best places to visit in Bangalore for couples.
The capital of Karnataka, Bangalore is a gem of a tourist destination.
You know why, Bangalore's the best hangout destination. Cause of its nightlife. As it's a fast growing city. It has adopted many Western culture and people are more open- minded. Which makes Bangalore best place to hangout. The place is having a great lifestyle, nightlife, shopping hub, and nature's beauty.
The hills are majestic and beautiful. The climate makes the place Exotic and romantic. The cold breezes, beautiful gardens have beautiful scenery. Dive into the list of fun places to visit in Bangalore for couples.
Top places in Bangalore
Bangalore Palace
Cubbon Park
Bannerghatta National Park
Nandi hills
MG road
Wondrela amusement park
Bangalore Palace
Bangalore Palace is one of the must visit place in Bangalore. No doubt, it's most popular destination in Bangalore. The Palace depicts historical significance in IT hub of India. The Palace is beautiful and magnificent.
Bangalore Palace built in 1878 is now standing with great glory. The Palace is very royal and luxurious. The walls, floors and everything is beautiful. The walls and floors are colourful which seems like they are cleaned everyday and someone lives there. The magnificent Palace is combination of Tudor and Scottish Gothic architecture. This architecture is fine work and colourful. As you can see on the walls of the Palace.
The Palace holds Many royal marriages, events, rock shows. It's somelike similar to London's Windsor Castle. The ball room is totally like a fairy tale. Vine covered paintings. Famous painter Raja Ravi Varma has his paintings on the wall. The Garden is majestic the flowers the garden structure is glorified with flowers. This things make it one of the must visit destination of Bangalore.
Facts about Bangalore Palace-Made in 1878 by Chamarajendra Wadiyar. Spread over 45,000 square feet. Things to do-
Cubbon Park
Park for breathing a refreshing breath in Bangalore. Park spread over 300 acre. Want to see bliss of Green foliage?
Cubbon Park have relaxing site rich in beautiful gardens. It's a hotspot for tourists in Bangalore as it's relaxing. Also, not so crowded. You will get a quality time with your partner in Bangalore.
The Garden has Famous structures like Cubbon Park Museum, Attara Kacheri, and Sheshadri Iyer Memorial Park. The place has endless things to do in Bangalore. To make the deal more special it has an Beautiful Aquarium.
If you are a nature lovers and looking for a destination in Bangalore for Photoshoot this is the place for you. Many tourists attract here because of its Beauty. You have a great opportunity here to take a leisureful walk with your partner.
Bannerghatta National Park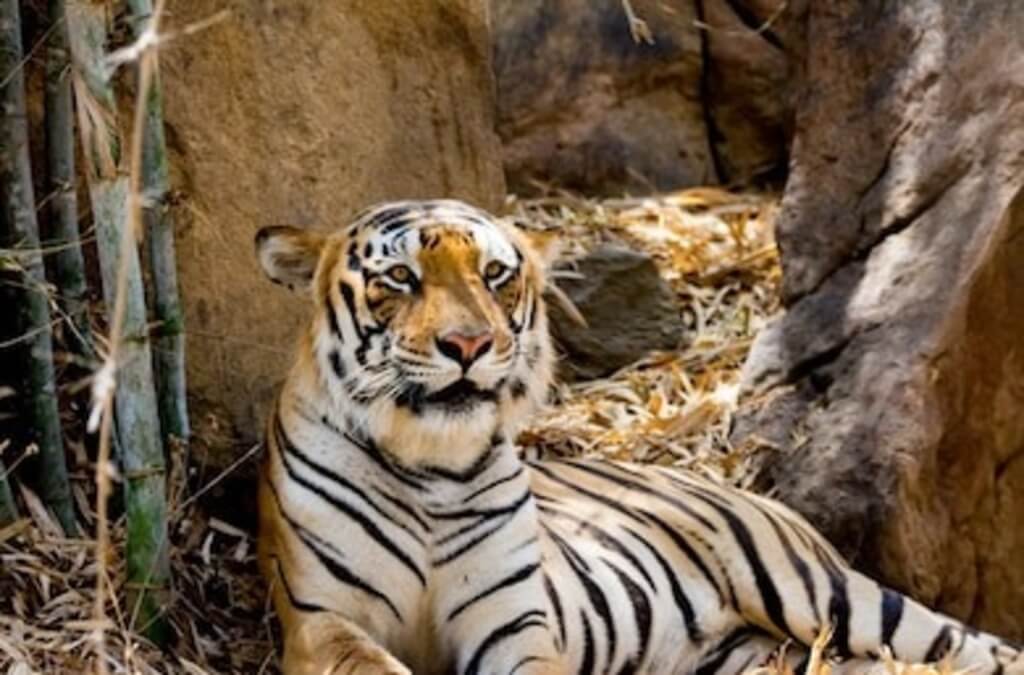 National park with great Beauty and peace. Well, want to see some animals you ever scared of? White tigers, cheers, elephants, zebras, and much more.
Spread over 105 sq. Km. and 22 km from Bangalore. It's one of the best destination to visit in Bangalore within 100 km. The destination is preferred by people who want some nature bliss with some alone time. The National park is home to many wildlife animals. If you got some love for reptiles there is a Snake park and Crocodile park in here.
The most exciting and fun part in the park is the Butterfly Park. The atmosphere here is quite. And in early morning before afternoon you can experience little mist around. The sunlight crashes the tress and falls on the ground. The aquarium and Childrens park is famous in childrens. Time to give a shot for your Jungle Safari suit. Amazing Safari experience here will keep you in awe.
Things to do- Childrens park, Butterfly Park, Wildlife Sanctuary, Crocodile Farm, A park, aquarium, Crocodile farm, Jungle Safari.
Nandi hills- visit place in Bangalore for chilling.
What's your idea of trip to Bangalore? Well, for most it's a weekend trip to Nandi hills. Picturesque scenery, beautiful town with blissful Viewpoints. And siding in the affordable hotels of Nandi hills. Greenery spread all over. The place is one of the best places to visit in Bangalore.
The place is mistful in morning. Open roads along the trees and a long drive is must try. The place has many attractions and activities.
Sunset and sunrise points are awarded to you in Nandi hills. A whole list of Temples and Viewpoints for you. Truly one of the best Tourist place in Bangalore.
Got a whole different path for cycling, paragliding and Viewpoints. A peaceful city with thunderous nature bliss. Totally a perfect destination for couples in Bangalore. The most old historical places and spaces are available for your fun in Nandi hills.
Things to do-
MG road- Best place in Bangalore for nightlife and Shopping
Want some lesuire time in Bangalore? MG road of Bangalore hub of Fashionable streets. Decorative lightings and luxurious Streets are fun part of MG road. Most famous for food delicacies and treat of shopping. One of the best places to visit in Bangalore at night.
A shopping adventure with plethora of entertainment options. Hub to shop for local handicrafts, silks and sarees. Mostly crowded but pleasant environment to feel. Stores lined and restaurants are available for your treat. Amazing cafes mostly enjoyed by plathoera of youngs and couples.
One of the best place in Bangalore for nightouts. You will encounter many high-end pubs around. Totally a worth destination in Bangalore for Festive shopping. The decoration is done with series of lights. Dazzling lights on New Year and Christmas Eve. Great for night photoshoots.
Mostly couples and youngs prefer the place. Great weather, party atmosphere, all in all best place in Bangalore.
Things to do- Window shopping, Shopping hubs, high-end pubs, bars, Luxurious restaurants, Seafood treat, Nightout, Cafes, Events on New Year eve.
Wondrela- Best Amusement Park in City Wondrela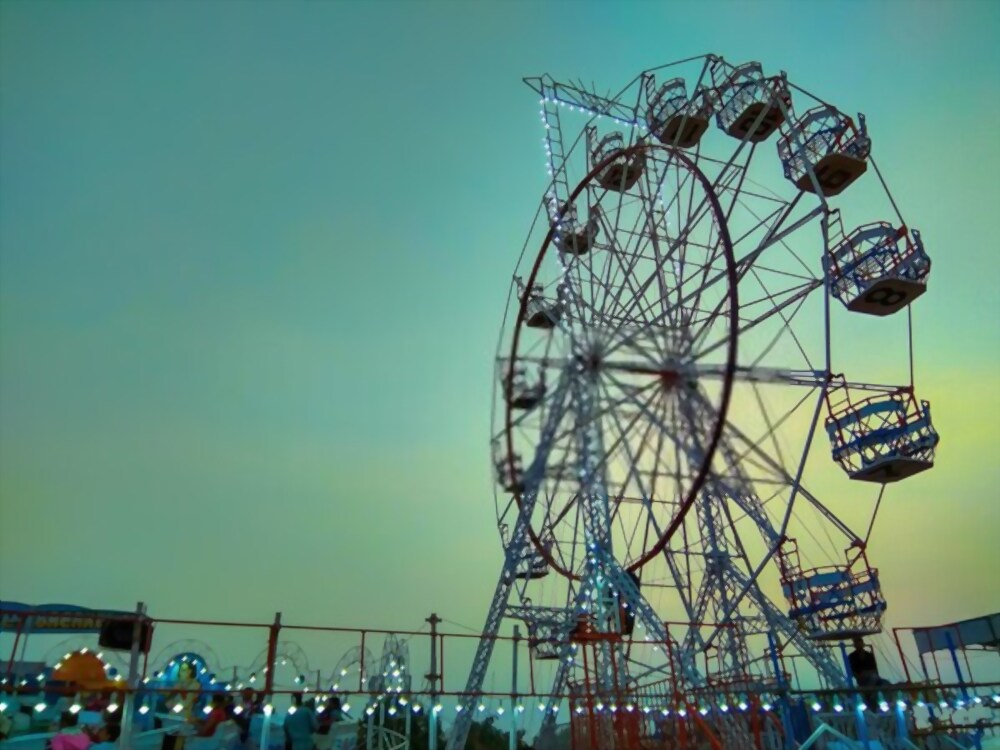 It's an amusement park considered as one of the best park in the country. Kick off your boredom with the endless activities in Wondrela. Thrilling fun dry rides are full in here. On the Mysore road, got an amazing treat for all its visitors.
Highlighting is its 60 over rides and Water Park. High rides are for one who are searching for some fun and thrill. Get an amazing opportunity to dive into the coolest rides ever. I can bet you totally can't stop yourself trying every ride. Roller coaster, Giant Wheels and much more in Wondrela for you. Most famous of all is the reverse looping roller coaster.
From literally 70 yrd old to 5 year kids everyone loves this place. Place filled with entertainment and enthusiasm. After a blissful day here. You will get food courts serving fast food to Indian food. The water pools here are also endless.
The wave pool, high tide pool, rain dance and musch more to go. A haven for water sports lovers. No doubt it's one of the best places to visit in Bangalore. Tickets are very affordable of Wondrela. Starting at just Rs 1000/-.
Top rides- Recoil (the roller coaster)- A reverse looping roller coaster of Wondrela. Most famous ride of Wondrela. Super high speed and reversing. Flash Tower- Highest ride with big Ferries wheels. Shots up and shoots down with great speed. Wonder Splash- Roller coaster that lands in pool of water with splashing waters. Giant Ferris Wheel: A beautiful tall, big Giant Wheel of Wondrela. Korneto– A water ride inside the closed tube. Things to do- Recoil (the roller coaster), Flash Tower
Lumbini Gardens-One of the top place in Bangalore for couples.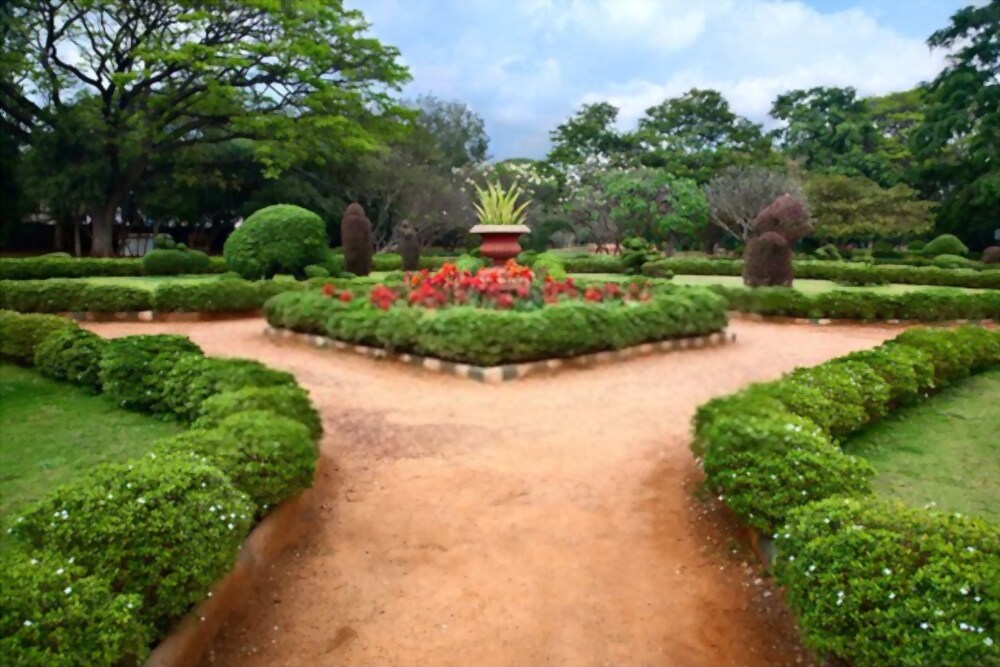 If you are searching an ideal place with your friends and partner. Lumbini Gardens is ideal destination for you.
An amusement park for a romantic day in Bangalore. The park is a combination of beach, floating restaurants, wave pool, boating and much more. The park is always flooded with youngs and teens. Romantic dinner in floating restaurant is a must experience. You will experience a range of fun rides and activities specially for couples.
If searching for some adventure and fun this place also have plan for that. You will encounter many thrilling rides. Wave pools, and many others. Lumbini Gardens are one of the best places to visit in Bangalore for couples.
The beach view is amazing and most fun during Sunset. Ideal destination for couples cause of its awesome weather. Things to do- Wave Pool, beaches, Rides, floating restaurants, boating, high rides, beach.
Ulsoor Lake- Romantic Lake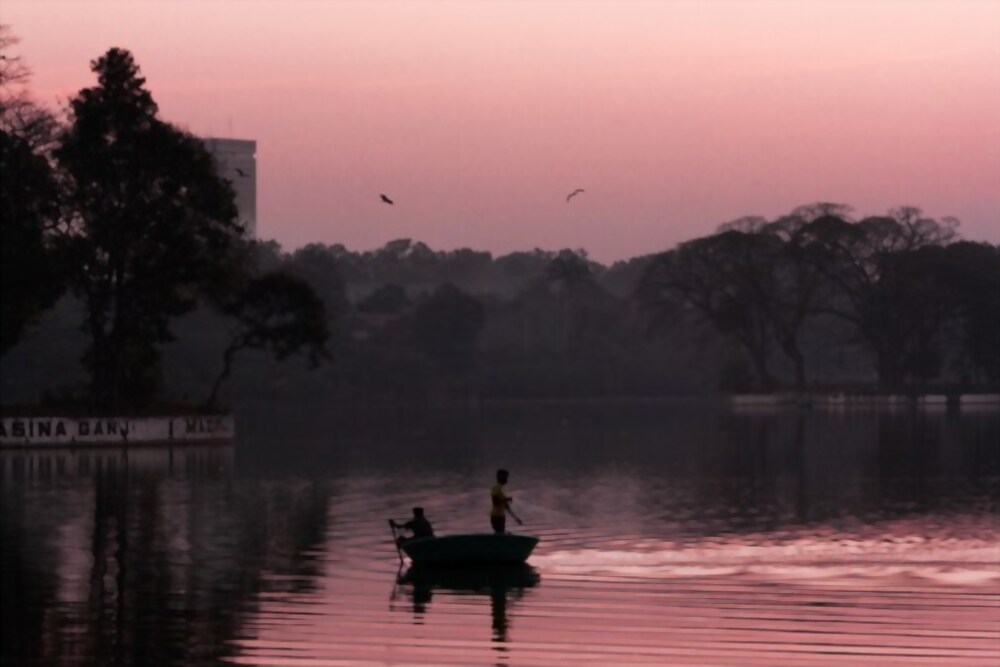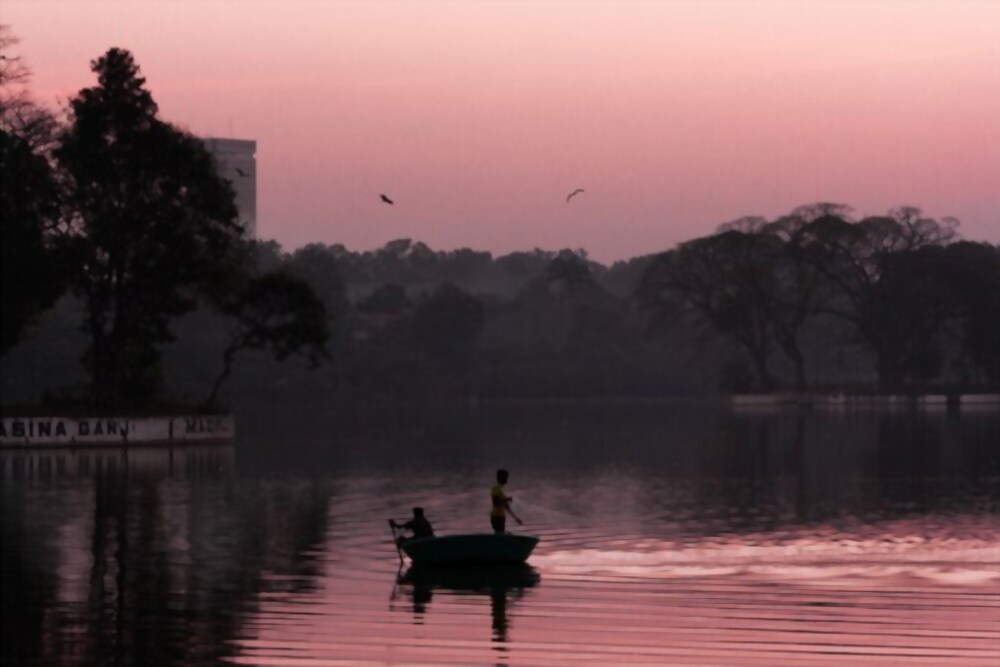 Looking for a romantic dating place? Well, here is Ulsoor Lake for you. Perfect place in Bangalore for couples.
Beautiful mountains, pristine waters, greenery, and less crowded place in Bangalore. Ideal for couples, the place is known for its beauty. Mostly visited by friends and teens.
Beautiful mountains, pristine waters, greenery, and less crowded place in Bangalore. Ideal for couples, the place is known for its beauty. Mostly visited by friends and teens. If you are searching for a place to stay late at night and for hangouts? Ulsoor Lake is siding in the mountains. The reflection of the beautiful scenery is falling in the waters. A calm place with unique charm which fascinates the visitors. Also, a home to top attractions like Kensington Park, Gurudwara in Bangalore, Subbaraya temple. Cause of its beauty and attractions near. The place is highly appreciated by the tourists.
FAQ's
What are top places to visit in Bangalore for couples?
A- Banglore has a tons of destinations for couples. Listed top 3 for you-
Nandi hills- A destination holding the fame as the calming and relaxing place. Viewpoints of Nandi hills are most renowned. Take a look at the amazing hills for paragliding and much more activities. Best known for its Sunrise and Sunset Points. Must visit place for couples in Bangalore.
Lumbini Gardens- No explanation needed for Lumbini Gardens. Top destinations rated by Tourists for couples. A beautiful lake with pleasant Views. Mountains and hills all over. Best Destination for relaxing. Must visit place in Bangalore.
Cubbon Park- Home to top attractions in Bangalore. One place with all fun. Aquarium, museum, garden, fun and entertainment. Beautiful park with calmness and peace. Ideal for couples in Bangalore. Totally ideal destination for one day trip in Bangalore.
How to reach Bangalore?
A- Kempegowda International Airport is the nearest airport in Bangalore. 36 km away from main city. Bangalore City Railway Station is about 10 km. Direct planes fly off from cities like Delhi, Mumbai, Lucknow, Kolkata, Trivundrum, and other big cites.
Best places in Bangalore for 2 days trip?
A- Land of IT, has got a bunch of amazing places for 2 day trip. Cubbon Park, Bangalore Palace, Nandi hills, Lumbini Gardens, and Wondrela
Top places in Bangalore for trekking?
A- Close to nature these places in Bangalore are ideal for trekking. Nandi hills, Skandagiri, and Savandurga Hills.
Is MG road in Bangalore best area to stay in Bangalore?
A- MG road a place known for its shopping and city life. A well developed place, safe and Tourists friendly. Ofcourse, it's one of the best places to visit in Bangalore. MG road is renowned for its rooms and service.