8 best places to visit in Dehradun for a fun weekend Dehradun, one of the famous hill stations of Uttarakhand. The destination is no wonder to be one of the most famous hill stations in Uttarakhand. Residing on the side of the Himalayan range Dehradun. It has got many amazing places for tourists. The background of Shivalik ranges is highlighted. The scenic view is mesmerizing and eye-catching. Totally a worth visit place in India. I have listed some best places to visit in Dehradun if you love Nature, adventure, and the cold climate. 
Situated on Doon valley, it is a place that holds the pride of Uttarakhand. With comfy hotels and restaurants, the place is delighting many tourists for years. 
Top places in Dehradun
Robbers Cave(Guchu Pani)
Sahastradhara
Mindrolling Monastery
Lacchiwalla- One destination for adventure and Nature lovers
Tapkeshwar Temple
Har ki Dun (Valley of God's)
Fun Valley
Paltan Bazzars
Robbers Cave(Guchu Pani)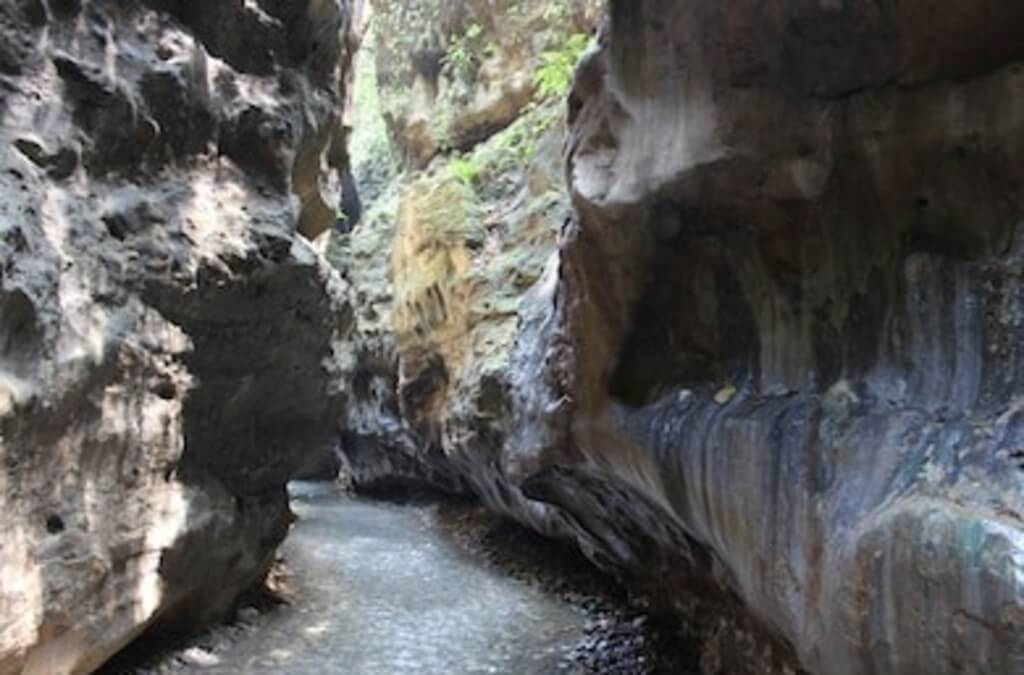 No wonder if someone says that Robbers Cave is one of the most famous places in Dehradun. A Himalayan river cave which is 8 km from Dehradun places.
Considered the miracle of the Himalayas. It's a natural water cave. Abode of Lord Shiva. The speciality of the cave is that the water flows from between the cave. Trust me you will have fun seeing this miracle of Nature. 
A perfect picnic spot for water lovers. The river has a weird and exciting feature. The water flows and vanishes in between and again flows after a few distances. 
The cave is of limestone and produces an echo sound inside. The place is fun and safe for all. Greenwoods, cold water, water flowing sound will bring peace and freshness to you. It's a perfect picnic spot and one of the best places to visit in Dehradun. 
Sahastradhara-Best places in Dehradun for peace
Sahastradhara or "Thousandfold spring". The water of this spring is of great value. It contains sulphur which is medicinal & therapeutic value. Sahastradhara is one of the most famous attractions in Dehradun. 
Located approximately 14 km near Robber Cave. The spring is one of the best as the water is passing through the limestone and has sulphur in it. You can have fun in the water of spring. The water is cold and the air breezes are cold too. The hills around are scene-stealer. Green lush spread all over and freshwater is a perfect couple of natural beauty. Head here to have a calming day near the waterfall. The surrounding cave has orangish elements. You will have fun here with your partner or children. 
Mindrolling Monastery
 A Monastery of Buddha Temple complex. Situated in Clement town of Dehradun is the largest Buddhist learning center. In India, this learning center is the largest and has thousands of visitors every year. The class of spirituality is practiced daily here. The temple is having a 60-meter high stupa and amazing gardens. 
An architectural epic of Uttarakhand. It has a majestic garden around. It has a 35-meter long idol of Buddha which is in gold. Visually wonderful structure with great structures. It's the tallest stupa in India. The place represents peace and calmness. The teachings of Lord Buddha are taught to monks here. There are around 300 monks here. 
You can visit here to see the spectacular view of the stupa. The place has got many scenic views that are best for photoshoots. In the evening the temperature is cold and calming. Before evening the Temple shines with sunlight. Taking pictures is allowed here. The garden in s very beautifully and well maintained. Truly if you are seeking some peace then do visit Mindrolling Monastery. One of the best places to visit in Dehradun for all. 
Lacchiwalla- One destination in Dehradun for adventure and Nature lovers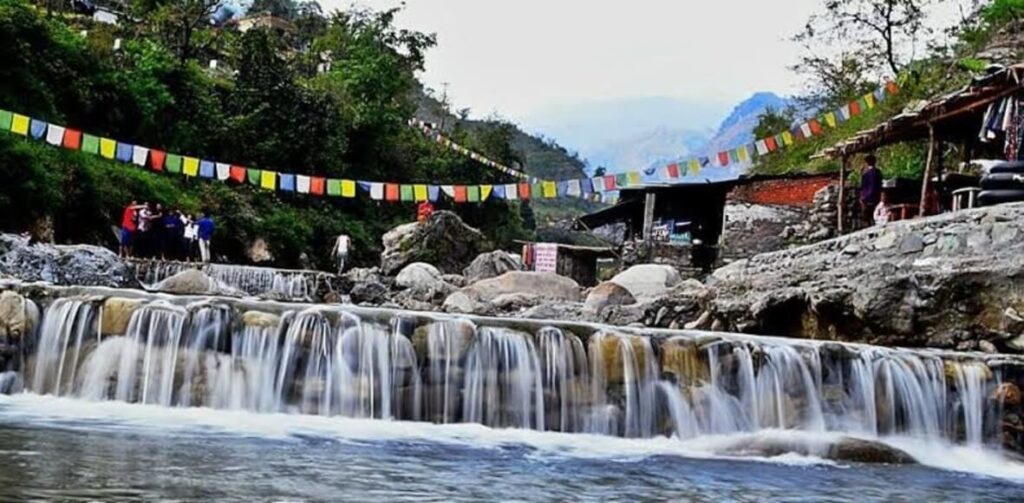 A destination for a picnic and spending time amidst the beauty of nature. Located in Rajani which is a forest in Dehradun. The place is known for relaxing with fun in the water. These relaxing waters are the best place to visit in Dehradun.
Are you looking for an exotic location in Dehradun? Then Lacchiwalla is the answer. Lacchiwalla is known for its beautiful cottages, gorgeous sunset, and viewpoint. 
To increase the beauty of the place it has a brook that flows from the forest area. Trust me the brook has pristine clear water, lush greenery, and fresh air. The brook is the most famous attraction in Dehradun. It is the hub for fun activities like rafting, swimming, boating, etc. 
You can dip your feet in the water or swim in cold water. If you don't like to be in water try out some scenery amidst valleys. The destination will give you a lot of opportunities for photoshoots. You will totally love this place. No doubt if you consider Lacchiwalla as one of the best places to visit in Dehradun. 
The cottages and hotels provide amazing cuisine. It has a man-made pool for tourists and couples. Lacchiwalla is a must-visit destination in Dehradun for couples. 
Distance from Dehradun, how to reach. (TT)
Tapkeshwar Temple
Tapkeshwar Mahadev Mandir is one of the popular destinations in Dehradun for Hindus. About 6.5 km from Dehradun. Tapkeshwar is a temple made in a cave shrine. This is a Lord Shiva Mandir made of banks of Ganga. 
Blessed by beautiful sights, and beautiful structures. The place is highlighted to have magnificent Shivalinga. The temple is beautiful as it has a forest on one side and a river. It is formed in a cave. Inside the cave where the Shivalinga has placed a small stream of water flows. This stream of waterfalls on Shivalinga. The place is perfect for you if you love to see the wonders of Nature. The perfect destination for spiritual, and Nature seeking people. As the place is close to the city it's one of the best places to visit in Dehradun. 
For more about this beautiful Temple. It has got water Springs. The cool water springs of sulphur are the most famous attraction in Dehradun. The cools water springs flow from the cave. It is popular as a picnic spot for all. 
Har ki Dun (Valley of God's)
Situated in the grace of valleys away from city noises and pollution. At a height of 3,566 from sea level. It's a trekking delight residing in the Himalayas, alpine trees, meadow, and greenish hills. Although the place is popular for the adventure it's also popular for scenery. 
In winters the place experiences snowfall and the place in Dehradun is best for winter sports. In snow, the place is filled with white snow like cotton. To hold your breath it has Rhododendrons flowers, pine forest, alpine trees, ancient temples, glories. The glories are frozen during snowfall. For wonderful scenery, this place is one of the best places to visit in Dehradun in winter. 
It's a trek wonder. Swargarohini – I, II, III, Black peak, Bandarpoonch,  and Ruinsara mountain peaks are Trekking points here. It's the only place blessed to have so many trekking points. 
If you don't like Trekking try snow fight, walking in the snow, and much more here. During sunrise, the place is full of wonders. Greenwoods and orange light crashing from between. The scenery is majestic. On the way, you should also see the village of Dehradun. The destination is close to Govind National Park which is great for wildlife. Sunrise and camping should be a must experience in Har ki Dun.
Fun Valley
Fun Valley takes the responsibility of Adventure in Dehradun. If you are on a trip with children then Fun Valley is the place for you. Best place to spend time with friends and family. 
Fun Valley is situated in Dehradun. This amusement park is highlighted to have a resort. In the park, you will encounter many amazing rides and games. The interior is highlighted to have gorgeous restaurants.
Fun Valley has many thrilling rides that will blow your mind. The Interior is flooded with amazing motels, deluxe rooms, and cuisines. Not just the shine of Dehradun but Fun Valley is the biggest amusement in North India. 
Water parks with amazing rides and great slides. You can also enjoy going karting and shopping here. Dehradun Fun Valley is like a party hub with luxurious cottages and hotels. This park is the biggest and one of the best places to visit in Dehradun. 
Paltan Bazzars
Paltan Bazaar is one of the places that is located near Dehradun. Placed in heart of Dehradun. Located in between the Clock Tower and Railway Station of Dehradun. 
The Paltan bazaar has got an amazing shopping aura. The shopping road stretches up to 1.5 meters. This market is selling amazing items at wholesale prices. Many goods are famous as handicrafts, pots, artefacts and much more. The highlighting thing here is its collection of lip-smacking street food. Bazaar has a variety of tasty food chains. Its main market is Dehradun and tourists prefer shopping here because of the amazing items available. 
Loved Dehradun- Top hill station of Uttarakhand. Uttarakhand is flooded with more such amazing Destinations. Check out Top amazing places to visit in Uttarakhand for couples.
FAQ's
Can I get a direct flight to Dehradun?
A- You can easily get direct flights from the cities of Mumbai, Delhi, Lucknow, Ahmedabad, Jaipur, and Jammu. Bangalore and Hyderabad also have direct flights here. The nearby railway station is the Dehradun railway station. Approx. 30km from Dehradun city.
Best Tourist places in Dehradun for couples?
A- Dehradun has many romantic places. On top of this comes Robbers Cave. This is the most relaxing and romantic place in Dehradun. Places like Sahastradhara, National park, fun Valley, Har ki Dun are ideal for couples.
What are transport options within Dehradun city?
A- In Dehradun, you will easily get many transportation options like buses and taxis. Many shared autos and taxis are available for your convenience.
What are the best places in Dehradun for a 3-day trip?
A- Day 1- If you are searching for a relaxing day in Dehradun. Start off with Paltan bazzar. The shopping of the Paltan bazaar is very famous. To go for a trip to Dehradun. Start with Robbers Cave or Guchu Pani. Day 2- Tapkeshwar Temple which is close to Robbers Cave is an amazing place. Robbers Cave is also a great weekend option. If you are with Family try out the Mindrolling Monastery for some quality time. Day 3- A fun option in Dehradun is the Fun Valley. Fun Valley is a great weekend option in Dehradun.
Is the Dehradun trip costly?
A- Dehradun is a very famous place in India. It's a great place to have a fun weekend. A weekend trip can cost you about 7000 INR.