The United States is a vast and beautiful country, boasting some of the world's most iconic landmarks and cities. Explore this list of the most beautiful cities in United States.
You can start with San Francisco, a city which is known as one of the most beautiful cities in the world. It has an average temperature of 68 degrees Fahrenheit, which means that it's always warm enough to wear shorts and sandals even when you're visiting during wintertime.
It can be easy to get caught up in the daily hustle and bustle of life, especially in today's fast-paced America. It seems like there's always somewhere to be, something to do, and something else demanding your attention. But it's important to take a step back once in a while and appreciate what else is out there.
There is no shortage of beautiful cities in United States, from the rugged peaks and lush valleys of the American West to the charming, cobblestoned streets of the East Coast. Whether you're looking for a cultural experience or an outdoor adventure, there's a city for you. Here are our recommendations for some of the most beautiful cities in United States—and what makes them so special.
Most beautiful cities in United States
Honolulu, Hawaii
When it comes to experiences, Honolulu is unbeatable with its white-sand beaches, distinctive flora, and wildlife, as well as its busy metropolis.
A variety of beautiful beaches, rich flora, and distinctive volcanic landscapes may be enjoyed in Honolulu.
Iolani Palace, located in the heart of the city, depicts the narrative of the Hawaiian Kingdom and its kings. An island visit would not be fun without a surf session (or sighting) in the aptly-named "Ala Moana Bowls."
Honolulu is best viewed from the top of Diamond Head, a neighboring volcanic crater.
The Bishop Museum, which has the largest collection of Polynesian cultural relics, and the Honolulu Museum of Art are two of the island's world-class institutions.
Since there are so many things to do on Oahu that appeal to both families and couples, Honolulu is a popular tourist destination. The Hawaiians love water sports.
Parasailing, kayaking, and stand-up paddling are among the activities available on Oahu. Explore the Honolulu Museum of Art or the Kaka'ako area for some amazing street areas. 
Also in Oahu, there are plenty of Instagram – worthy locations like the Ho'omaluhia Botanical Garden, Waikiki's Duke Kahanamoku monument, and Iolani Palace. Hawaiian poke, Plate Lunch, and shave ice await foodies.
It's no wonder Honolulu is one of the most beautiful cities in United States.
Savannah, Georgia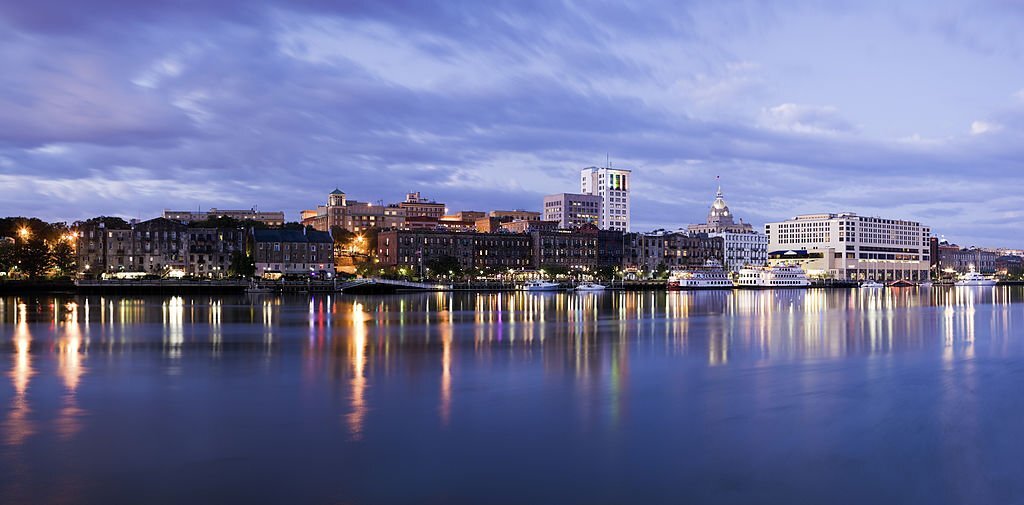 Experience old-fashioned Southern charm in Savannah. Every oak-lined road, busy town center, and colorful institution in Georgia's oldest city is steeped in history.
A horse-drawn carriage takes you back to the 1700s as it winds along cobblestone lanes dotted with antebellum buildings said to be haunted.
Many of Savannah's buildings, from Regency treasures like Telfair Academy to Steamboat Gothic masterpieces like the Gingerbread House, showcase a diversity of architectural styles that will take your breath away!
Savannah is about 20 minutes away from Tybee Island, a barrier island on the Atlantic Ocean.
Along with the romantic atmosphere of the city's riverside, its gardens and streets are dotted with tall oak trees draped in Spanish moss, along with Civil and Revolutionary War artifacts and antiques from the past.
An abundance of splendor can be found in Savannah, from its Antebellum architecture and Spanish mosses (as seen at Wormsloe State Historic Site, along with southern oak trees) to its cobblestone-paved River Street and waterfront vistas.
Savannah College of Art and Design (SCAD) students are using the city as a laboratory to experiment and create, and there's an obvious sense of newness and innovation in the air.
Chicago, Illinois
Chicago's towering metropolis and vistas of the sparkling Lake Michigan make a beautiful image. Los Angeles and New York, the two US cities with greater residents, topped the Resonance index, with Chicago placing third.
Here are a lot of nice people and a street that's dedicated to drinking and dancing.
Buildings built in the 1920s Al Capone period may be seen throughout Chicago's Art Deco district. A few of them, such as the John Hancock Observatory and the Water Tower, is located on Chicago's famous Magnificent Mile.
This city's beauty is much more remarkable than the fact that it is renowned as the origin of deep dish pizza A river cruise is one of the finest ways to observe the city's iconic structures, such as the Willis Tower (formerly known as the Sears Tower), Marina City, and Also the Tribune Tower.
If we're talking about water, there's nothing pretty like the vista of Lake Michigan from the lakeside trail (and various places along Lake Shore Drive).
Seattle, Washington
Mount Rainier and the Olympics are two of Seattle's most famous natural attractions. From unmatched stunning features and world-class sights to major sports teams, a vibrant arts and culture scene, and beyond, there's always something to do in the Emerald City of the Pacific Northwest.
Then there's Discovery Park, with its rocky beaches and views of Puget Sound's many islands.
Pike Place Market, the Space Needle, and Seattle's coffee culture are just a few of the reasons why Seattle is so well-known.
Space Needle and Victorian structures in Pioneer Square Historic District, which is distinguished by a 60ft (18m) totem pole, add to the Emerald City's natural splendor.
If you're a visitor to the Pacific North-West or a lifetime native, you've got to tick all the greatest things to do in Seattle off your wishlist.
No doubt, It's one of the most beautiful cities in United States.
Telluride, Colorado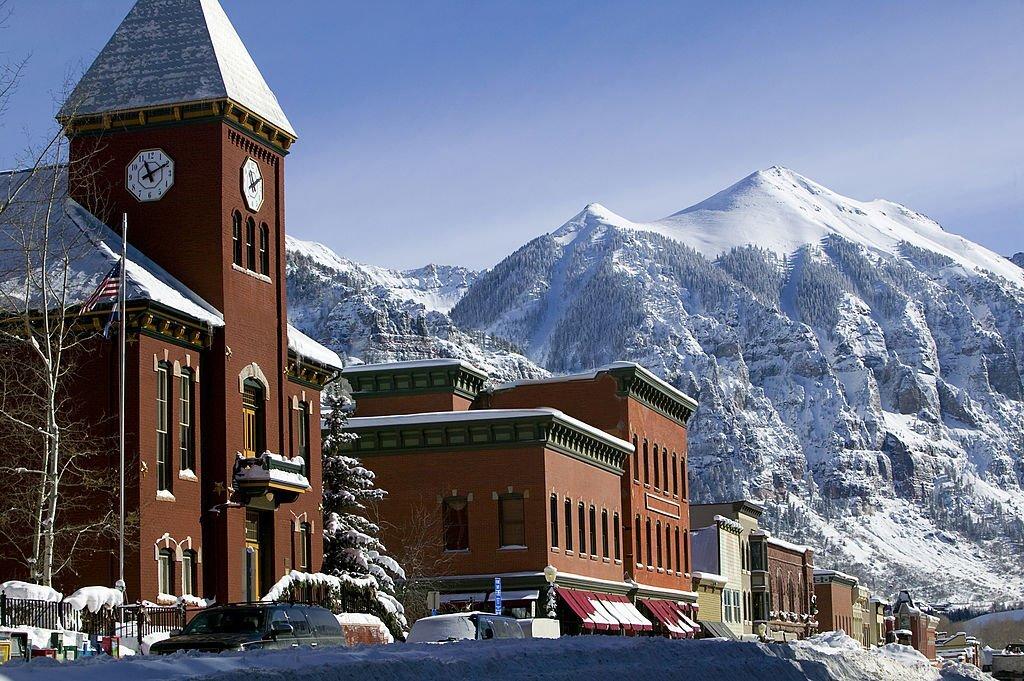 Telluride, a historic mining town in Colorado's Rocky Mountains, has a Wild West atmosphere. In this city, which is listed on the National Register of Historic Places, you'll see brick structures from the mining boom of the 1800s.
Known as a winter ski resort, Telluride comes alive with colorful wildflowers and rolling meadows as temperatures rise.
Bridal Veil Falls, Colorado's highest free-falling waterfall, is a 2.4-mile hike from the middle of town and gives stunning views of the surrounding countryside.
The Sheridan Opera House and Old Town Jail, as well as the scene of Butch Cassidy's first bank heist, should not be overlooked. What truly draws people to Telluride is their proximity to the mountains, whether for summer hikes or taking the gondola from Telluride into its world-famous skiing resort.
Places you shouldn't miss include the Telluride Transfer Warehouse, the Hotel Columbia, and 221 South Oak Street.
Philadelphia, Pennsylvania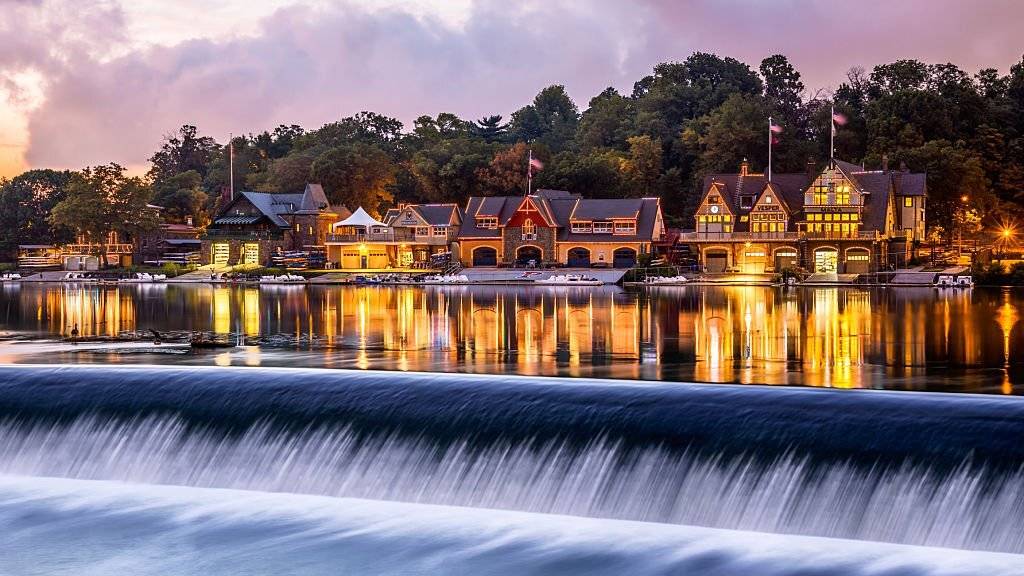 As the cradle of American democracy and cheesesteak, Philadelphia's architecture is equally impressive.
Visit Reading Terminal Market, take a photo with the Liberty Bell, stroll around the Philadelphia Museum of Art, or travel to Peddler's Village and Longwood Gardens for a day of fun in the sun.
The most popular destination in Philadelphia? Reading Terminal Market, the city's famed indoor culinary paradise that's a one-stop-shop for local vegetables, excellent sandwiches, new cakes, and gourmet cheeses available from dozens of merchants. Whether you're walking along Elfreth's Alley, America's oldest street, or City Hall, the biggest governmental structure in the US built in the majestic Second Empire style, history is all about you in Philadelphia.
There are many lovely side lanes and cobblestone alleyways in the City of Brotherly Love that is best explored on foot. Real estate website Redfin ranked Philadelphia as the 5th most accessible US city in 2017.
As well to the Mutter Museum, there is the Philadelphia Museum of Art, which has an impressive collection of impressionist paintings. There are several guided tours available for those who are short on time and wish to see all of Philadelphia's top sites.
Charleston, South Carolina
Since 2009, T+L readers have voted Charleston as their favorite U.S. city because of its beautiful architecture and thriving culinary scene. I mean, how can you not be smitten with those cobblestone streets?
Travel & Leisure's top-ranked US city, Charleston, embodies southern charm with its pastel-colored homes and comfortable Lowcountry food.
Houses are painted in vibrant colors, as well as gas lamps. Why not try a carriage ride…or a boat ride? "a reader opined. "Everywhere you look in Charleston, you'll find a treasure trove of history. Also, a foodie's dream comes true.
Charleston's cultural sector is equally appealing, thanks to the city's abundance of art colleges and galleries. Spoleto Festival offers theatre, dance, and music performances in the summer.
King Street offers a lot of wonderful stores, pubs, and restaurants, and it's a terrific place to go out at night. As one former visitor who now calls the city "one of the friendliest locations I have been" put it, "There are a plethora of things to pick from for families, couples, and friend's vacations.
Located on Cook Inlet, Anchorage, Alaska's largest city, has a population of slightly under 300,000. During the summer, when temperatures hover around the mid-sixties and the sun never sets, many tourists flock to this picturesque location.
Whales and salmon abound in Cook Inlet, which borders Anchorage, which is so remote that it's not uncommon to see moose grazing in its open areas.
Anchorage is an outdoor enthusiast's dream. We have a wide variety of recreational opportunities available to us in the great outdoors. Anglers, hikers, and cyclists will find plenty of options.
Many national parks, woods, and state parks are accessible from Anchorage, providing infinite opportunities for adventure and animal watching. Alaska's Chugach State Park, located in Anchorage, is home to more than 150 mountain ranges.
Baltimore, Maryland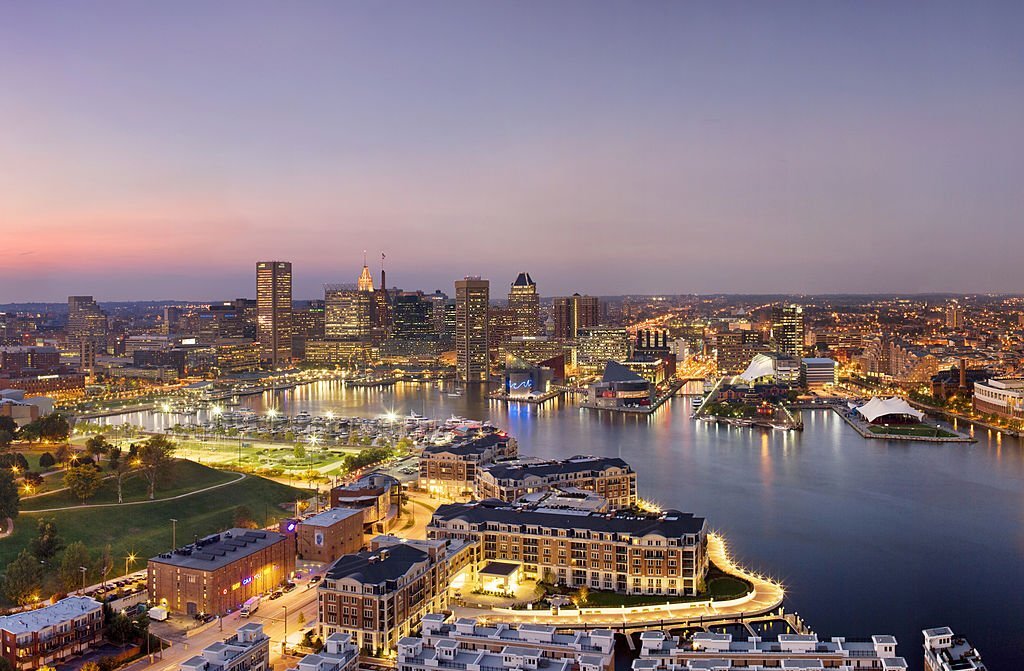 Baltimore is a vibrant city with a rich history and culture. The neighborhoods are rich in diversity, architecture, and tradition. The Inner Harbor offers many entertainment options including museums, restaurants, and shops.
Baltimore is also home to major sporting venues like Camden Yards, M&T Bank Stadium, and Oriole Park at Camden Yards. Baltimore has many historic districts as well as modern hotels and restaurants that cater to tourists from around the world.
If you're looking for something unique to do, head to the American Visionary Art Museum on Federal Hill. This museum features art created by people who don't have any formal training but have an innate ability to create beautiful works of art using found objects.
For a fun family activity, visit Port Discovery Children's Museum where your kids can play while learning about history and culture through interactive exhibits that are designed just for them!
For those who enjoy more natural attractions, Baltimore offers plenty of parks and hiking trails where you can explore beautiful scenery on foot or by bike. It's one of the prettiest cities in America.
FAQ's
What are the top 5 cities in United States?
These Are the Most Beautiful Cities in United states
-Chicago, Illinois
-Savannah, Georgia
-Seattle, Washington
-Baltimore, Maryland
more items…
What are the top 10 prettiest cities in United states ?
Top 10 The prettiest cities in America are-
-San Francisco
-Honolulu, Hawaii
-Baltimore, Maryland
-Chicago, Illinois
What are the prettiest cities in America?
The most beautiful cities in United States are Honolulu in Hawaii, Pennsylvania, South Carolina, Maryland, Georgia, Wisconsin, and San Diego.