If you're looking forward to Maldives for vacation, this destination will make you feel like you've truly left your cares behind, the Maldives is the place for you. With its crystal-clear waters and white sand beaches, it's a tropical paradise at its finest.
The Maldives are a chain of islands in the Indian Ocean. Each island is surrounded by coral reefs and boasts an average temperature of around 80 degrees Fahrenheit all year round. With turquoise waters, blinding white sand beaches, and swaying palm trees, it's no wonder many tourists flock here for their yearly getaway.
The Maldives also has some of the best surfing in Asia. The best time to catch a wave is between April and October when there are strong winds from the southwest. We have listed one of the best island in Maldives for couples and exciting things to do in Maldives.
The Maldives isn't just a beach lover's paradise—it also offers countless opportunities for relaxation and rejuvenation. There are plenty of spas that offer traditional Indian treatments like Ayurvedic massage, aromatherapy massage, and more.
There's something for everyone in the Maldives—whether you're looking to relax and unwind or get your adrenaline pumping with some water sports, the Maldives has it all!
Male Island– Best Island of Maldives for vacation
Male Island is one of many destinations on the globe today that provide the tranquillity of a beach break.
In the Maldives, Male Island is one of the greatest places for couples to enjoy luxury and exotic fun. Ideally, you should visit this island at the beginning or conclusion of your Maldives honeymoon.
Though it is generally considered a location with limited sightseeing choices, it must not be overlooked. Here is where you discover the genuine Maldives lifestyle and it is the finest island for staying in Maldives for a honeymoon.
Aside from sightseeing, visitors to the island can hire a two-wheeler and explore the island, or engage in a range of water sports on the island's beaches.
Best things to do in Maldives Male-
You and your partner may take a dip at Male's artificial beach, which is a sheltered ocean pool. It's the best island in Maldives for couples.
Enjoy a picnic at the beach with your friends.
Snorkeling and Underwater scooter rides are just a few of the underwater activities available.
Taking a boat trip together.
Visit the Mal- Fish Market, the Mal-s National Museum, and the Tsunami Memorial.
Maufushi island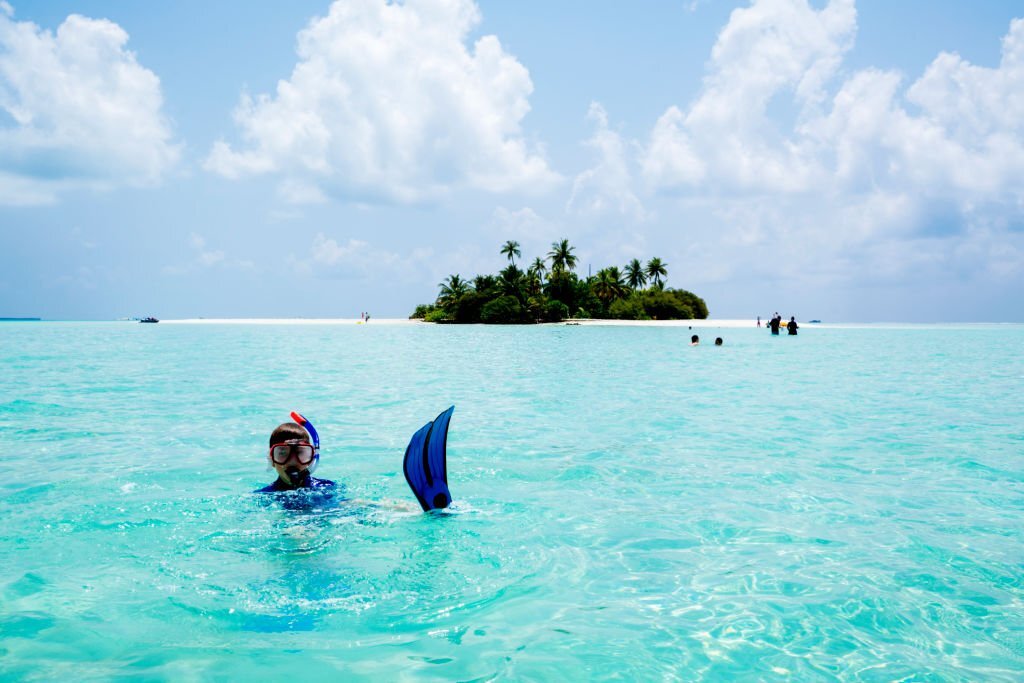 Maufushi island in the Maldives is a tropical paradise in South Maldives' Kaafu Atoll. The island's dazzling ocean waves, luxurious resorts, and exciting activities make it one of the greatest islands to visit in the Maldives for a romantic getaway or a honeymoon getaway from the mainland.
Some of the island's features include beautiful ocean water, towering resorts, and daring activities. By providing a variety of accommodations, Maafushi Island is one of the greatest Maldivian islands for a honeymoon.
Maldives' Maafushi is one of the finest places to stay in the Maldives since it is the only island with locals and a big number of guesthouses.
Here in the Maldives, you'll find the right mix of luxury and comfort. It's the best island in Maldives for couples.
There are a variety of things to do on Maafushi island that will make your honeymoon revitalizing and enjoyable.
As a result of efforts to promote tourism, the opening of guesthouses on populated islands was formerly forbidden. Maafushi is now one of the most popular islands in the Maldives for the past several decades.
Best things to do in Maldives, Maafushi Island-
Discover the marine life by Snorkeling with a group of friends or family.
You may go on a dolphin safari to see this adorable aquatic animal.
Embark on Sandbank Tour to learn more.
You'll find enough of it at Bikini Beach.
Visit the Floating Bar and enjoy a cold drink.
Filhalhohi Island
The Filhalhohi Island in the Maldives shouts romance. This is a region of the Maldives that has a lot to offer visitors.
Here you'll discover a list of the best activities to do in the Maldives, as well as a list of some of the island's most tranquil spots.
The best thing of all? A Filhalhohi Island Resort offers tourists overwater cottages.
Fihalhohi Island Resort's Palm Groove, Aeolus Dive Centre, and Anggerik Spa make it a great place to stay. Coconut palm palms shade the island's beautiful beaches.
The Maldives is a place where tourists may come and go as they want. Due to the island's beauty, visitors prefer to return to the Maldives regularly to enjoy it again.
Best things to do in Maldives, Filhalhohi Island-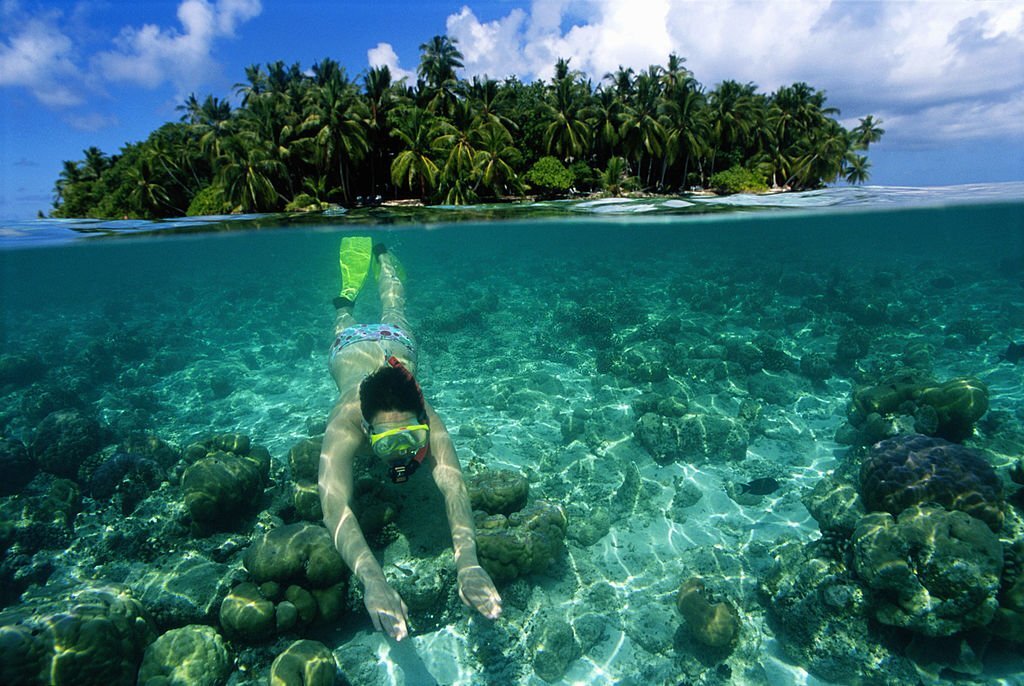 Biyadhoo Island– The best island in Maldives for couples
Atoll Biyadhoo is a modest and peaceful resort in the South Malé Atoll. Idyllic if you're looking for an inexpensive getaway in a breathtaking environment.
It's a great spot to go if you want to have a good time in the Maldives. This is a destination that has it all. Vegetation abounds in this area, including cabbage, tomatoes, bananas, coconuts, and so much more.
In addition to its world-class PADI diving school and excellent trainers, Biyadhoo is another one of our favorite aquatic superstars. With seven distinct access sites, the island has a beautiful house reef, where you can snorkel with reef sharks and turtles, as well as other sea life. Manta Point, where you can witness manta rays being cleaned by cleaner fish colonies, and Maaya Thila, where you can see white-tip sharks and the rare guitar shark, are two of our favorite dive sites.
The best thing of all? There are a variety of additional activities available on Biyadhoo Island in the Maldives. One may simply fly into Velena Airport Terminal and then drive the rest of the way to the island.
Alimatha Island
Located in the Vaavu Atoll, Alimatha Island is one of the greatest honeymoon destinations in the Maldives. For honeymooners, it is one of the most romantic islands in the Maldives because of its crystal-clear seas with sun-kissed beaches and turquoise lagoons.
The Maldives is a great place to spend a summer vacation. I'm thinking that Alimatha Island could be the perfect spot for you. On this island, the Alimatha Aquatic Resort is renowned for its spectacular views and position.
Aqua lagoons and wellness centers may be visited to relax on the beach. How about this for a highlight: The Alimatha Island offers a variety of accommodation alternatives, including beach bungalows and overwater villas, which are popular with honeymooners.
On top of that, if you're looking for the greatest Maldives beaches right now, Alimatha Island has several of them, not only because they provide a broad choice of water activities but also because of their smooth sand.
In the north of the capital of Male, It is located at a distance of around 40 miles away from the city. If you want to take a boat journey, you can be there in 90 minutes.
Kuramathi Island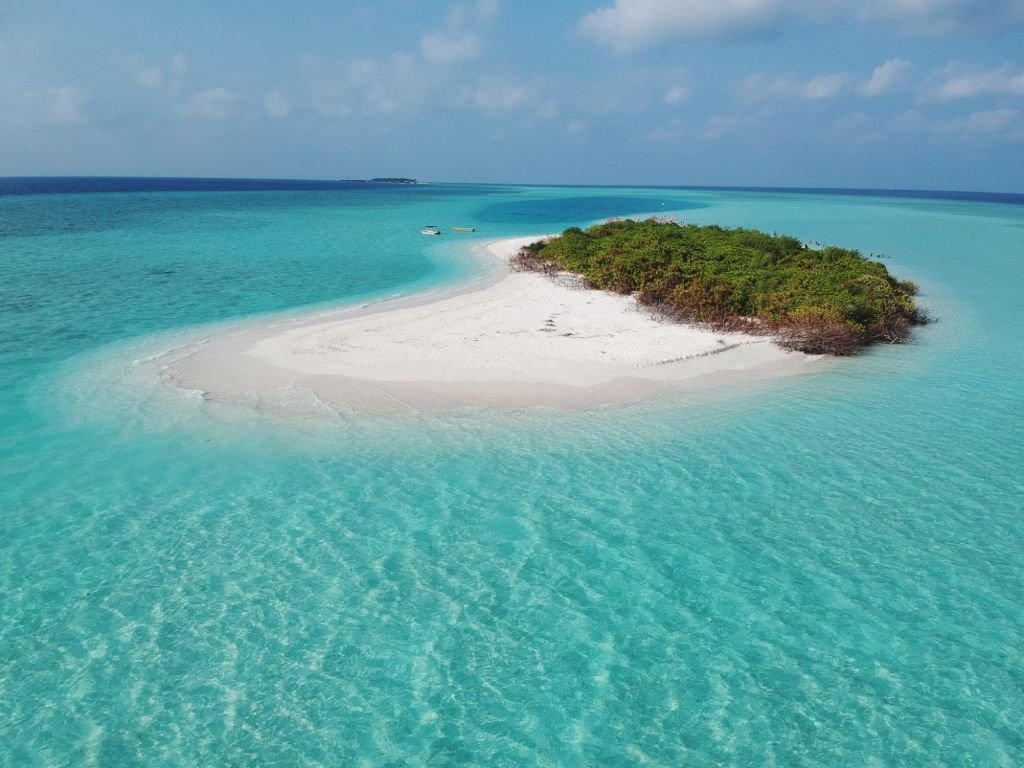 Kuramathi Island is a notable Maldivian island located in the North Ari Atoll. A visit to this idyllic island is a must for anybody who loves tranquil islands and serene sunsets.
It's one of the largest atolls in the country. A visit to this idyllic island is a must for anybody who loves tranquil islands and serene sunsets.
Kuramathi Island offers panoramic views, sunshine, and blue beaches.
An unforgettable stay awaits you at Kuramathi Island's magnificent Kuramathi Island resort & spa.
You'll be enthralled from head to toe as you watch the serene sunset while wandering on this tranquil island. A romantic getaway to Kuramathi Island will open your eyes to a new kind of beauty you've never seen before. Because of its attractiveness and ambiance, every minute you spend with your spouse on this island will be one to remember.
Best things to do in Maldives Kuramathi Island-
You and your partner may enjoy the classic Spa Discover experience together.
Diverse marine life swimming around the island in kaleidoscopic patterns
You'll love the Thai cuisine.
Villingili Island
Male International Airport and Male, the capital of the Maldives, are only a boat ride away from Villingili. Because of this, it is a favorite day-trip destination for travelers who are in Male.
Enjoy a romantic getaway on the island of Villingili, which has a variety of things to do. If you're looking for a romantic getaway with your spouse, the Maldives is a great place to do it.
The streets of Male are usually crowded with vehicles and people, and you'll see touts hawking hotel and store brochures to tourists daily. The same cannot be said for Villingili, though. As a general rule, the pace of life here is leisurely. It's a quiet neighborhood with tree-lined streets, and the locals like to keep to themselves and avoid bothering you.
If you're looking to relax on the beach or enjoy a little quality time with your loved one, this island has something for everyone. Besides having a blast and making memories that will last a lifetime, you and your partner may also enjoy a spa treatment together. When it comes to water sports, this island is a must if you're looking for an adrenaline rush.
You and your partner can enjoy the serenity of CHI.
Spend some time in the spa with your partner.
Through the tropical jungle on a hiking trail
Spend some time at the beach to unwind.
Hulhumal Island
Cultural is a reclaimed artificial island that was built to relieve the overcrowding of Male. It's not the prettiest village in the Maldives, but its stunning shoreline and lack of visitors make it a good alternative for a Maldives honeymoon.
located 8 km off the northeast coast of Male. The island was originally constructed to relieve the expanding population of Male and to provide a future site for industrial and commercial growth.
Hulhumale Island in the Maldives has something for everyone, from newlyweds to family visitors, with its beautiful beaches and exciting nightlife. It's easy to spend a day or more on Hulhumale Island. Many water activities are available, including parasailing, wakeboarding, waterskiing, windsurf, and ski tubing.
As a lesser-known destination, it is one of the greatest Maldivian islands to visit for a honeymoon.
Velassaru Island
Velassaru Maldives is one of our favorite resorts since it has a youthfully trendy ambiance mixed with island splendor and romance. You're going to have a great day as the speedboat makes its final approach to the pier and you get a sight of that stunning stretch of beach.
Take a moment to imagine yourself holding the hand of your sweetheart while gazing out across miles of sandy white beaches from the comfort of your armchair. The finest moments of your life may be found in it. It's a wonderful thing to have. Enjoy the overwater spa treatment or plunge into the depths of the ocean, this island will make your Maldives honeymoon memorable.
If you're looking to create the tone for a romantic evening, book a candlelit supper at the alfresco restaurant Sand.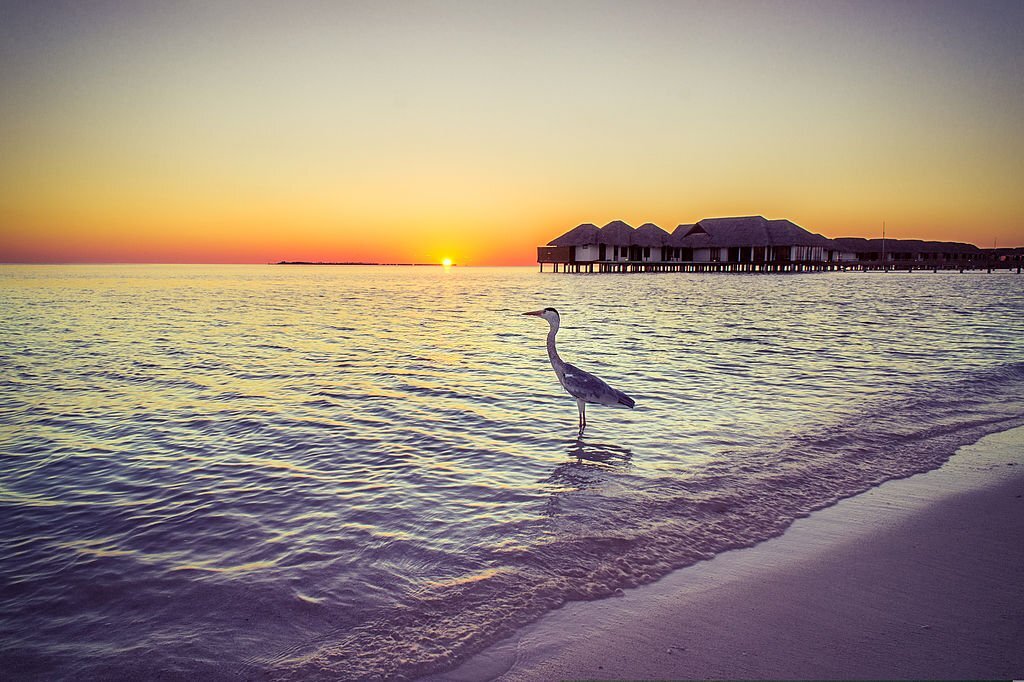 Conclusion
Wondering which island in maldives is best?
The Maldives are known for their crystal-clear waters, opulent luxury hotels, and incredible diving conditions. There's a lot to do in the Maldives beyond sitting on the beach and enjoying its natural beauty, though—it's a great place for adventure-seekers, too!
FAQ's
Which island in Maldives is best?
Here are the best islands in Maldives
-Male Island-Best island in Maldives for honeymoon
-Maufushi island– Known for it's watersports
-Villingili Island– Best island in Maldives for vacation
-Filhalhohi Island– Beautiful island in Maldives
What are the unique things to do in Maldives for vacation?
Here are 15 Unique Things to do In Maldives
-Spend the day relaxing on Thulhaadhoo Beach
-Visit the local attractions at Maafushi
-Go scuba diving or snorkeling
-See manta rays
-Visit a local island
-Watch a sandbank form (during low tide)
-Take a sunset cruise
-Experience traditional Maldivian culture
-Eat like a local
-Get your hair braided (like one of the locals!)
-Enjoy some sunbathing and swimming at the beach
-Explore the National Museum of Maldives
more items…
What is the best time to visit the Maldives?
The Maldives also has some of the best surfing in Asia. The best time to catch a wave is between April and October, when there are strong winds from the southwest. Visit Male Island as it's the best Islands In Maldives For Honeymoon.
Top Resorts in the Maldives for couples?
The best resort in Maldives | All-inclusive resorts
Centara Grand Island Resort & Spa
Hurawalhi Island Resort
LUX* South Ari Atoll
Constance Halaveli
Pullman Maldives
more items…