The Maldives is often called the jewel in the crown of the Indian Ocean. For the avid scuba diver, this idyllic archipelago is a dream destination. And indeed, Maldives is a haven for those who love to snorkel and scuba dive.
The Maldives boasts more than 1,200 coral reefs, and they are home to a rich diversity of marine life. For the experienced diver, the Maldives has plenty of dive sites to explore. The clear waters and warm currents make the Maldives an ideal destination for scuba diving. The clear waters and warm currents make the Maldives an ideal destination for scuba diving. You can choose the best resort in Maldives depending on your budget and needs.
We did some research and made a list of the Top All-inclusive resorts in Maldives.
Centara Grand Island Resort & Spa– Resort Maldives All Inclusive
Centara Grand's spacious rooms and overwater villas are a pleasant respite after the seaplane and speedboat journey. Without any doubt, it's the best resort in Maldives.
There's a substantial all-inclusive package for families at this family-friendly resort, which includes a spa credit and activities like a sunset cruise or snorkeling trip. All meals and drinks are included, as is a daily restocked mini-bar with alcoholic beverages. 
It's an incredible deal in the Maldives, where real all-inclusive resorts are hard to come by. Centara's hotel prices are competitive with those at similar high-end establishments, and only a handful provide the all-inclusive amenities that guests expect. The all-inclusive pricing at this resort encompasses alcoholic beverages, a la carte meals, daily 30-minute massages, water sports rentals, supervised kid's activity, Wi-Fi, and tours, making it stand out amongst the throng. The accommodations are large and light, with up to two bedrooms with overwater access or private pools in certain cases. If it isn't enough for you, the abundance of white-sand beaches will more than makeup for it. 
In a few cases, there are even individual plunge pools and steps leading right into a dazzling coral reef! No doubt, you can find everything you wish for a vacation here as it's the best resort in Maldives.
Hurawalhi Island Resort- Resort Maldives All Inclusive
At this opulent, private island retreat, you'll discover the true meaning of relaxation. Experience the perfect vacation as it is resort Maldives all-inclusive.
There's nothing that says vacation like hanging in a hammock while watching the sunset over the ocean, and you'll have plenty of opportunities to do so here.
The All-Inclusive Package is the most cost-effective way to enjoy this opulent resort.
There's also 5.8, the world's largest underwater restaurant, where the food is every bit as inspired and extraordinary as the place itself (for an extra fee).
On top of all that, you'll have access to a sunset dolphin cruise and other extras like snorkeling and windsurfing lessons as well as usage of water sports goods and a fee-based yoga and fitness session.
The Duniye Spa offers romantic picture sessions and treatments to visitors for an additional cost.
The resort also caters to adults, so peace is guaranteed. No surprise it's regarded as one of the world's top honeymoon destinations.
LUX* South Ari Atoll– Resort Maldives All Inclusive
An unforgettable LUX* South experience awaits you. There's no vacation that Ari Atoll won't make more enjoyable. Stunning panoramas soar above turquoise ocean lapping sugar-white sand beaches and a sky so clear, you'd swear Crayola was involved.
A beach bungalow or an overwater villa is yours to choose from. Both have spacious, light-filled interiors, stunning views, luxurious furniture, and outdoor patios. A few have outdoor showers or baths and infinity pools. This lavish spot is one of the best resort in Maldives.
Marine Protected Area featuring over 50 diving sites and the chance to swim with dolphins, reef fish, and even whale sharks.
With its 193 villas situated above the lagoon on the island of Dhidhoofinolhu, the LUX* South Ari Atoll strikes the right mix between luxurious pampering and action-packed experiences.
The option of an overwater villa or a beach cottage is up to you. Both have spacious, light-filled interiors, stunning views, luxurious furniture, and outdoor patios. Some have outdoor showers or baths and infinity pools. 
If you stay for seven days, you'll be able to try a new restaurant every night. No matter how long you remain, you may have limitless ice cream, which is guaranteed to satisfy your children and the kid in you!
Constance Halaveli – The best resort in Maldives
Constance Halaveli has everything when it comes to a premium Maldivian resort: one of the largest water villa jetties, magnificent family amenities, and 5-star diving. 
The resort beautifully floats in the North Ari Atoll, with its white-sand beaches and blue sea standing out against the emerald-green flora. Constance Halaveli is one of the greatest places to take your family on a luxurious vacation. Even the natural setting, with its gently sloping lagoon and broad beaches, is child-friendly.
In addition to intergenerational excursions like family, two-story and presidential villas, the Constance Kids Club on-site lets little ones play in the sand, learn to make pizza and ice cream, or watch movies. Intergenerational adventures like these are offered. In addition, each villa includes a private terrace and a plunge pool for guests' enjoyment.
The island is formed like a dhoni and is located in the North Ari Atoll, making it an excellent place for scuba diving, snorkeling, and viewing dolphins. In addition to two planned water excursions for each stay, the all-inclusive pricing covers all meals and beverages. You will get free Wi-Fi, complimentary in-room movies, and snorkeling equipment.
Pullman Maldives All-Inclusive Resort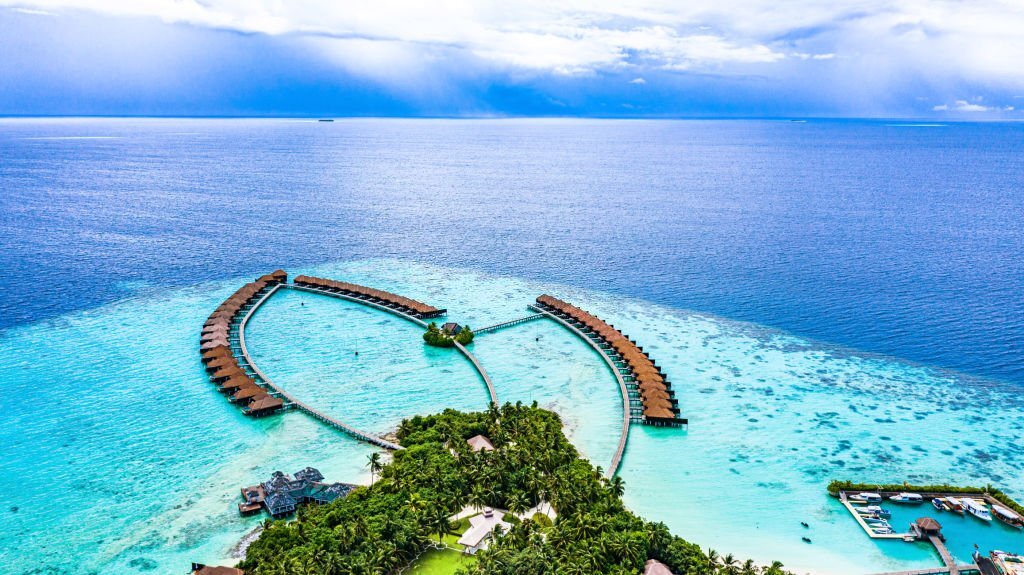 This magnificent resort's personnel is so kind and attentive that you won't lack anything throughout your time here. Pop-up food carts also eliminate the need to leave your comfy chair to satisfy your mid-morning or late-afternoon hunger pains. 
The main bedroom of the Aqua villa is submerged, so you'll feel like you're sleeping in the ocean.
The bedroom has a balcony that has ocean views and provides spectacular dawn views. Tennis, golf, snorkeling, stand-up paddling, beach volleyball, and nature hikes are just some of the exciting activities available at Pullman. 
Have you ever fantasized of swimming with mermaids? You've got a window of opportunity right now. The Pullman Maldives All-Inclusive Resort provides a unique PADI mermaid program to swim like a mermaid, complete with a tail. 
To be all-inclusive, you get complimentary meals (served at three fantastic restaurants), beverages, a sunset cruise, and non-motorized sports equipment as well as kid's clubs. 
LUX* North Malé Atoll– Resort Maldives All-inclusive
The beautiful LUX* North Malé Atoll is the ideal location for a romantic getaway. The blue sea is seen from a huge infinity pool and sun loungers that face it. Those in need of relaxation will find it at the spa, where attentive personnel will ensure they don't go without anything.
It's a five-star resort, so the accommodations are modern and stylish. They were also built to take advantage of the gorgeous scenery.
Overwater bungalows with two floors include rooftop patios, private pools, and floor windows that look out into the ocean below. It's great news if you own a boat. If you're staying at the LUX* Overwater Retreat, you'll have access to a dock for your boat. Roof decks, infinity pools, and gazebos are standard features of the Beach Villas, which are two to three stories high.
There is also a separate section for teens between the ages of 12 and 17, with painting workshops and other activities to keep them occupied. In the on-site restaurants, parents can easily feed even the pickiest eaters with the help of the kids' menus.
Known for its beaches and restaurants, it's one of the best resort in Maldives.
Sheraton Maldives Full Moon Resort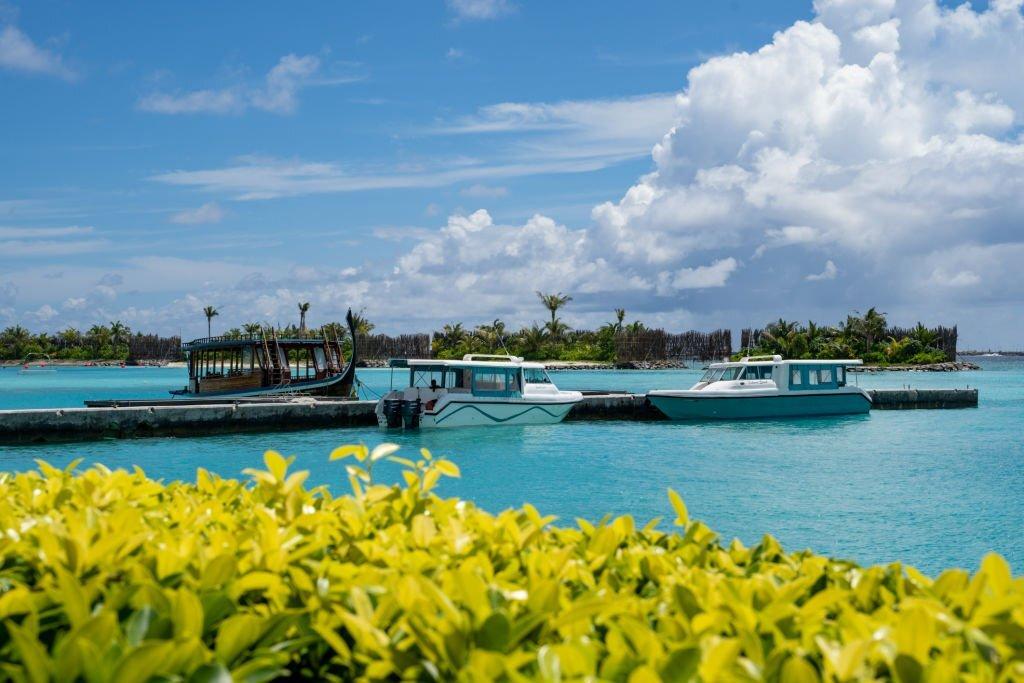 Embrace your senses at the Sheraton Maldives Full Moon Resort & Spa. Its blue lagoon, white beaches, and waving palms provide an idyllic setting for wonderful family vacations. 
Tacos, handmade cocktails, authentic Thai cuisine, Indian cuisine, Caribbean food, dumplings, and delicious noodle bowls await you at Baan Thai, Masala Hut, Kakuni Hut, and Kakuni Hut, as well as tacos and chopstix. At the Feast Restaurant's live-cooking stations, chefs prepare delicacies from across the world.
Ayurvedic massages, traditional aromas treatments, and regionally inspired deep ocean therapies are just some of the holistic treatments available at Shine Spa for Sheraton. Dive, snorkel, go parasailing, take a dolphin tour, and other adrenaline-pumping water activities are just a few of the exciting options available to you.
Nika Island Resort & Spa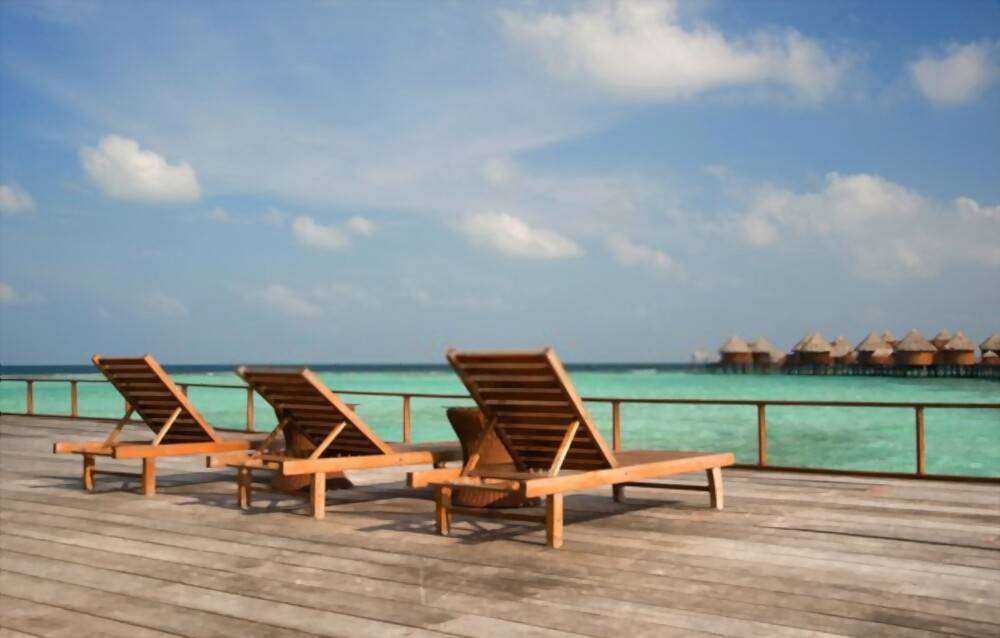 This beautiful retreat is perfect for couples looking for some alone time and romance. This little resort, built in the early 1980s, radiates a certain Maldivian charm. While numerous luxury resorts dot the region, the Nika Island Resort & Spa stays true to its natural surroundings, as it was before the area became popular with beachgoers.
Four-poster beds and outdoor baths adorn the coral villas, which have thatched roofs and crisp, clean décor. The overwater homes are stunning, with a terrace and a floor-to-ceiling window overlooking the sea. Every property has a private beach and lush garden.
Nika Restaurant's food, a mashup of Mediterranean and Italian influences, is available both as a buffet and à la carte.
Visitors may take advantage of the resort's many activities while still being able to enjoy the natural heritage and lovely landscapes that surround them. Try fishing at dusk, night snorkeling, or a tour of the Bay of Turtles (for a fee).
Siyam World Maldives All-inclusive Resort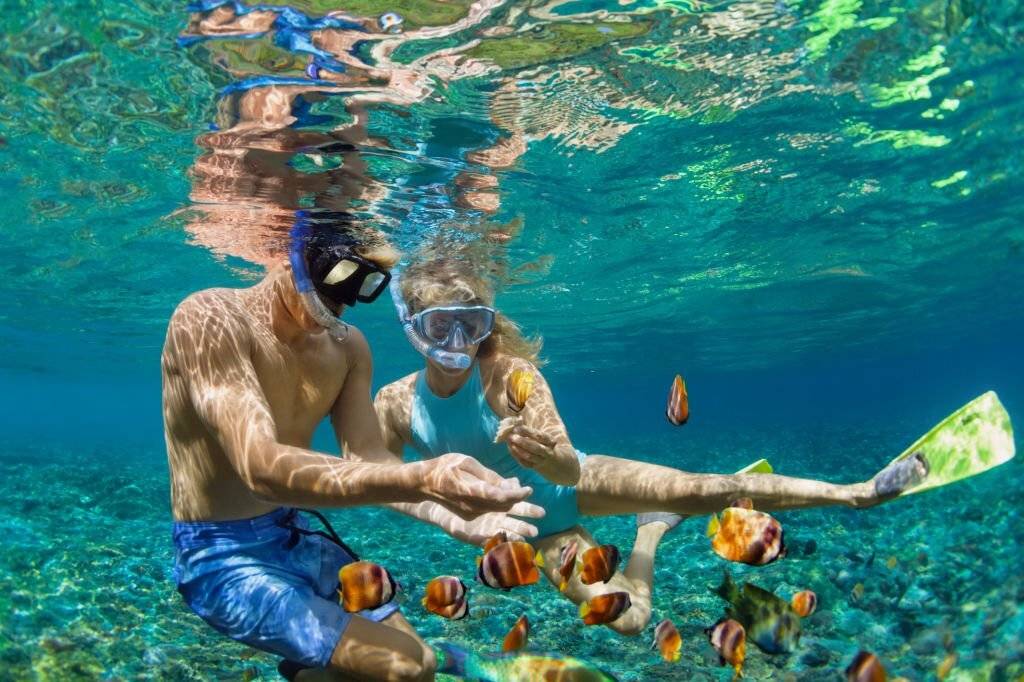 The Beach House Collection is located on Siyam World, one of the Maldives' biggest islands. All-inclusive resorts provide a wide range of lodging options, including villas with one to six bedrooms, pavilions, and beachfront homes, ranging in size from 89 to 300 square meters. In the lagoon, sliding into your private pool is more fun. Water Villas include a pool and a fun slide. 
Siyam World is encircled by a 1.5-kilometer house reef, which is teeming with animals and aquatic life of all kinds. It takes 45 minutes to go from Male to Mauritius by seaplane. Siyam World is the best resort in Maldives known for its water sports activities.
It's called Siyam World, and it's the next premium all-inclusive resort from Sun Siyam Resorts, the firm behind the award-winning Iru Fushi resort. Providing a WOW! experience that is one-of-a-kind and available around the clock. The Sun Siyam Iru Fen's all-inclusive package offers hassle-free holidays with great island-wide dining options every day and a slew of interesting activities! 
Lily Beach Resort & Spa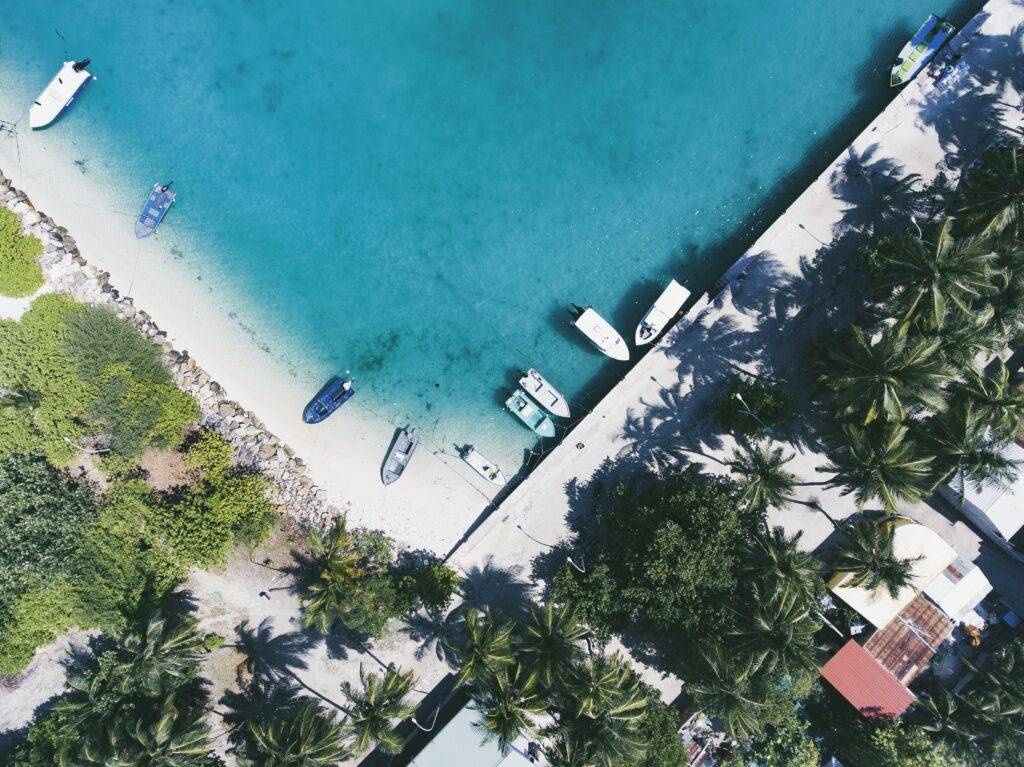 The resort has 60 rooms and suites with views of the white sand beaches, an infinity pool, and a tennis court. For all these reasons, it's among the top All-inclusive resorts in Maldives.
The hotel offers yoga classes and it is only a 30-minute boat ride to the airport.
Lilly Beach also has three restaurants including Fauna, which serves local cuisine; and Sea View, which offers Mediterranean-influenced dishes served al fresco.
With a spa offering 24 different treatments, you can relax for your vacation.
Lily Beach Resort & Spa in the Maldives. This resort is so stunning that tourists will find it hard to believe the hotel is actually on an island.
It's the only resort in this area that offers both a pool and a beach. Lily Beach Resort & Spa has a stunning outdoor infinity-edge swimming pool, which faces directly onto its private beach, giving guests an unmatched opportunity to swim with fish and dolphins.

The breathtaking infinity swimming pool, set on stilts over the turquoise waters with a view of the ocean and the island's lush greenery will take your breath away. Surrounded by pristine white sands and swaying palms on the white-sand beach, Lily Beach Resort & Spa is a tropical paradise that most people can only dream of visiting.
JA Manafaru Maldives All-inclusive Resort
At JA Manafaru Maldives, we strive to provide comfort and luxury to our guests while they experience the pristine beauty of our island. Our guests can relax and enjoy the scenic views of the sea, the tropical islands, and the vibrant marine life while they explore the local culture. Whether you are staying with us or just visiting, we have beautiful beaches, water sports, adventures, and activities such as yoga, fishing or simply relaxing by the pool. Come experience your Maldives vacation at JA Manafaru.
This is a beautiful place with many undiscovered hidden gems, so much so that there are only a few resorts on the tiny island and it hasn't been over-commercialized by mass tourism yet. I made my way to the beautiful island of Manafaru with my partner for a couple's getaway package at JA Manafaru Resort & Spa.

The island itself was not what I expected. It's just incredible! The waters are crystal clear, blue and turquoise with pristine white sand. It was such an amazing trip and I enjoyed myself but my holy grail of enjoyment was lying on the golden sand beach and drinking cocktails while listening to the waves crash against the shore with parrots flying overhead.
The place is a luscious island that has an array of things to do. There are lots of things you can do at the resort, but some guests choose to venture out and explore the other islands. It's a great place to have a vacation. It's one of the best resort in the Maldives, All-inclusive.
Not surprisingly, Maldives is the perfect destination for couples. If you are in search of another spot for your vacation. A vacation in Bali is perfect for you. Know more:
FAQ's
What are the best resorts in Maldives?
Centara Grand Island Resort & Spa, Hurawalhi Island Resort, LUX* South Ari Atoll, and Constance Halaveli, are one of the best resorts in Maldives. All-inclusive resorts In Maldives with affordable prices are
What are the best luxury hotels in Maldives?
#1 Centara Grand Island Resort & Spa is one of the best luxury hotels in the Maldives with overwater villas and all-inclusive packages.
#2 Hurawalhi Island Resort with 5.8 underwater restaurants is one of the best resort Maldives all-inclusive.
What is the price range of hotels in Maldives?
The budget category of top resorts in Maldives starts from Rs.2537 and for luxury hotels in Maldives booking is starting from Rs.2234
Does Maldives offer all-inclusive?
Centara Grand Island Resort & Spa, Hurawalhi Island Resort, LUX* South Ari Atoll, and Constance Halaveli, are some of the top All-inclusive resorts in Maldives. Know more. These resorts are perfect for Diving, Snorkeling, and Dreamy Views. Overwater bungalows, white-sand beaches, and crystal-clear lagoons.