A trip to the Caribbean is a dream vacation for many. The region's warm, turquoise waters and white-sand beaches are the perfect place to soak up some sun. And there are plenty of sunny spots in the Caribbean, with more than 7000 islands to choose from.
The Caribbean has a great variety of cultures, and they're all represented in the local cuisines, which reflect both European and African influences. This is one of the reasons why travelers return to the islands again and again: the food here is spectacular, whether you want authentic local cuisine or gourmet fare.
Whether you're looking for a relaxing beach vacation or an adventurous getaway, the Caribbean has something to offer every type of traveler.
St. Lucia– The Best Caribbean Island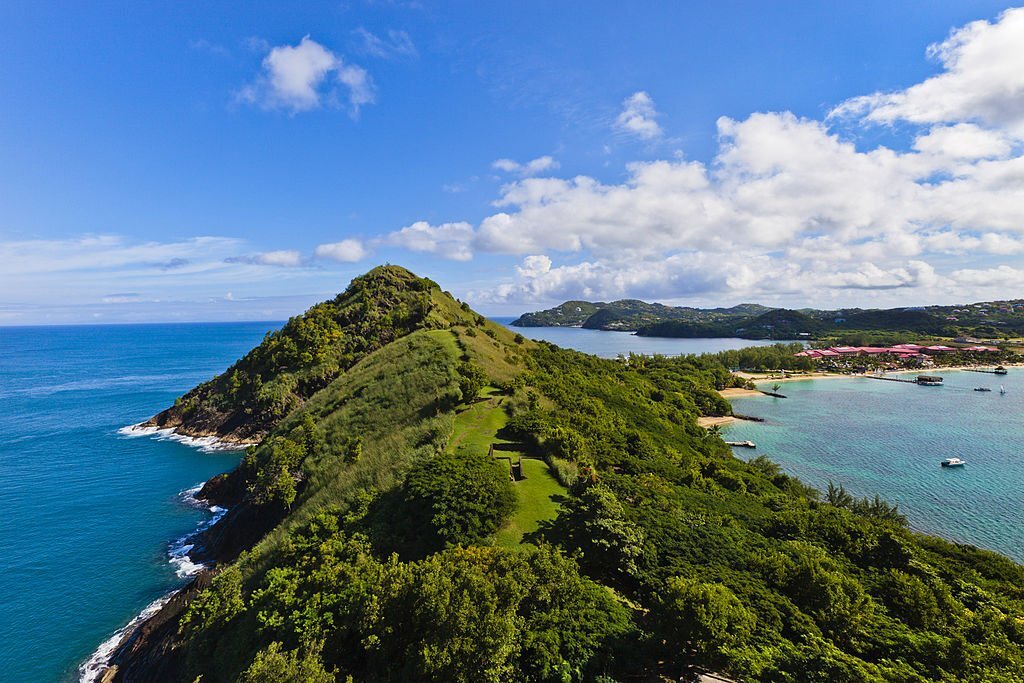 St. Lucia is an island filled with stunning beaches, which makes it ideal for a Caribbean vacation. St. Lucia is one of the best Caribbean islands to visit. It's a gorgeous destination that has it all, including plenty of adventure and fun things to do like hiking, ziplining, and more.
There are tours and activities in St. Lucia that cater to all types of travelers – from the adrenaline-seeking beach bum to the culture enthusiast. Whether you're looking for a secluded spot to relax or something more adventurous, there are plenty of things to do in St. Lucia that'll fit the bill!
I've traveled a lot in the Caribbean and have always found it difficult to find information about things to do on each island before my trip, which is why I wanted to create this comprehensive travel guide for one of my favorite islands – St. Lucia!
St. Lucia is a beautiful Caribbean island that draws honeymooners as well as nature lovers.It is home to some of the most beautiful beaches in the world, an active volcano with a drive-through rainforest, and charming seaside towns with colorful markets.
Turks and Caicos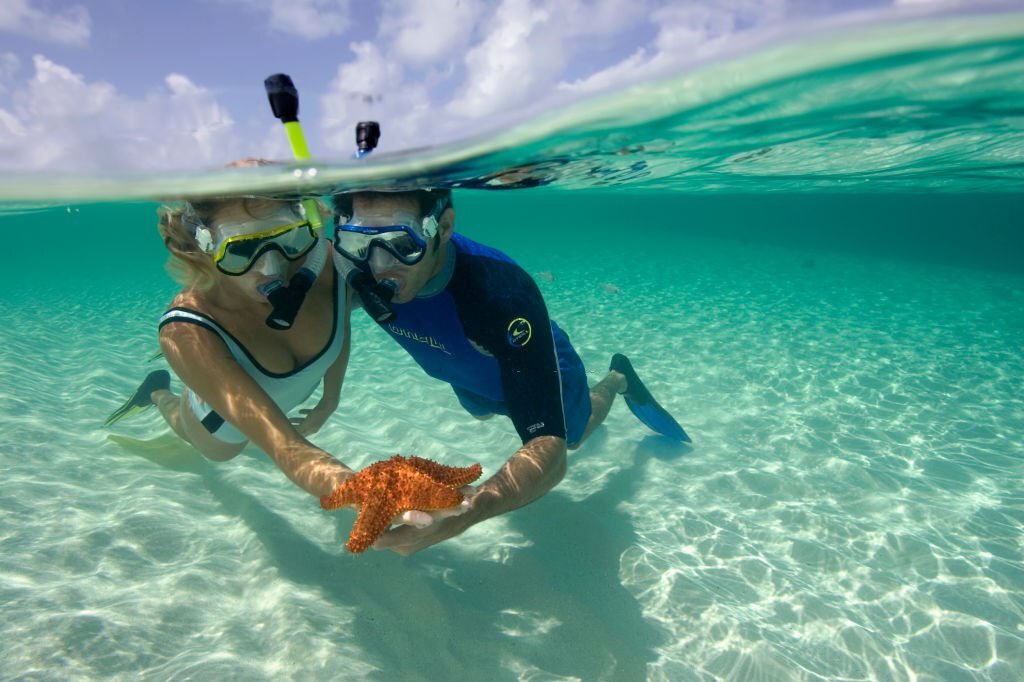 Turks and Caicos is an exciting destination with a lot to offer. The island has clear turquoise waters, stunning beaches, amazing diving spots, great food and friendly locals. The local culture is rich, vibrant and welcoming. The most exciting thing about the island is that it has a lot to offer for everyone; family vacations, romantic getaways etc.
The Turks and Caicos Islands are made up of 40 islands and cays, with eight of them being inhabited. The country's gorgeous beaches, pure blue seas, coral reefs, and wreck diving locations are well-known. This is the spot to go if you want to go on a beach holiday.
At the same time, Turks and Caicos is also one of the region's premier diving destinations, thanks to its iconic coral reefs.
The British Virgin Islands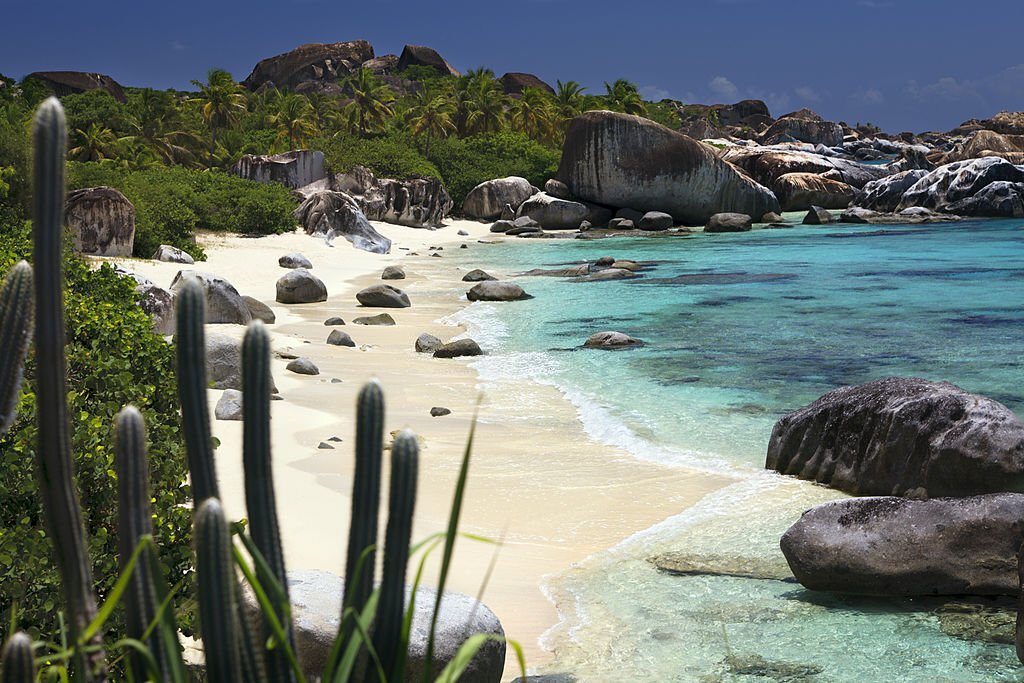 The British Virgin Islands are a group of 60 islands and cays in the Caribbean Sea. The largest island of the group is Tortola, just seven miles from the US Virgin Islands.
Winter is the best time to go to British Virgin Islands, Caribbean.
This tropical paradise boasts beautiful beaches and impressive landscapes – from rainforests to volcanic mountains – which offer some exciting outdoor adventures and water sports opportunities.
The island is also home to numerous historical sites, museums and monuments that showcase its rich colonial history, as well as its local culture and heritage.
The British Virgin Islands consist of four main islands: Tortola, home to capital Road Town; Jost Van Dyke, known for its many beaches; Virgin Gorda, which has a large granite rock formation called The Baths; and Anegada, an island surrounded by reefs and home to flamingos.
Be sure to try our world famous painkillers-a rum cocktail that originated here in the BVI!
Jamaica– The best Caribbean island to visit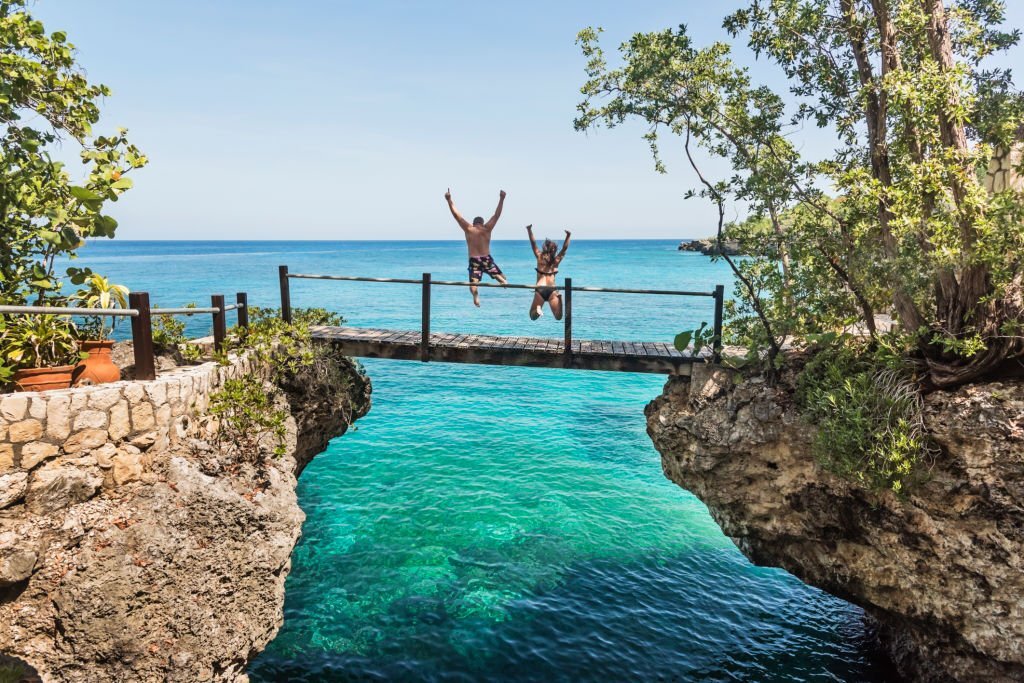 Located in the Caribbean Sea, Jamaica is a haven for nature lovers, sun worshippers and thrill seekers. The island is known for its luxurious resorts, but there are also plenty of things to do in Jamaica that don't cost a dime.
The tropical climate and high tourism makes Jamaica one of the most developed tourist destinations in the Caribbean
From the natural beauty of the Blue Mountains to the sumptuous tropical gardens, from the glorious beaches to the soaring mountain peaks, from the bold and dramatic waterfalls to the fascinating archaeological sites, there really is something for everyone.
The calm seas are also ideal for swimming and water sports such as sailing and windsurfing.
Explore the Negril Cliffs, also, Witness an Authentic Jamaican Reggae Concert.
U.S. Virgin Islands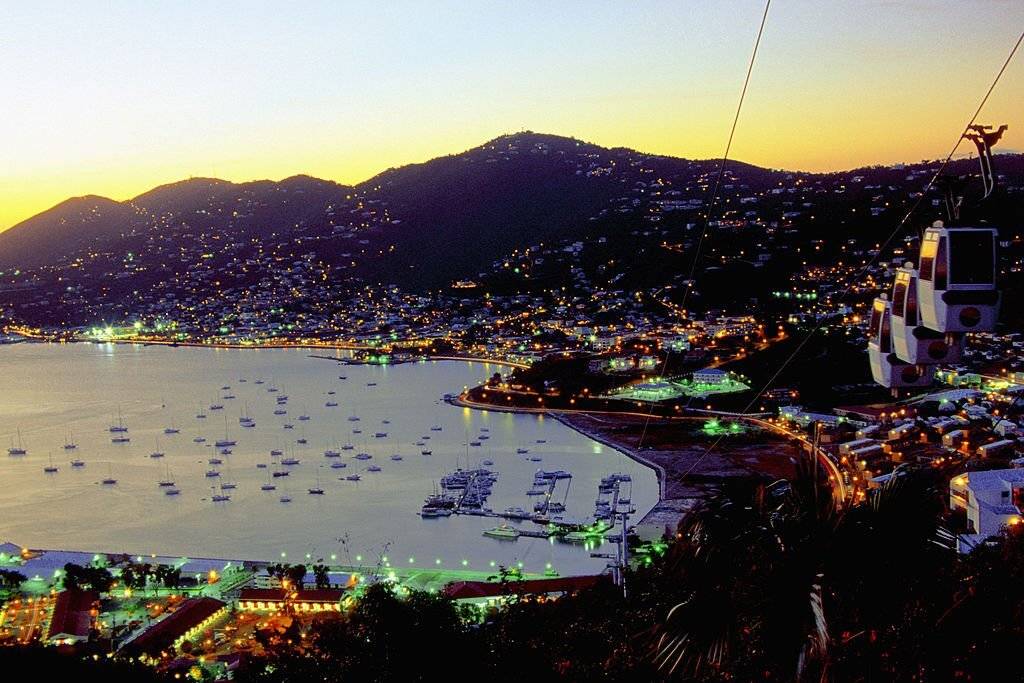 With its jungled mountains, turquoise waters, white sand beaches, and year-round beach weather many people flock to the U.S. Virgin Islands (USVI) each summer. But the USVI is more than just beautiful beaches and sunny days: The region is a historic hub of commerce and culture, home to numerous museums, galleries and other attractions.
In addition to enjoying the island's natural beauty, you can also explore some of its cultural treasures and historical sites.
The islands here are spread throughout the Caribbean Sea, approximately 750 miles south of Puerto Rico and 1,100 miles east of Miami. The United States Virgin Islands is the largest island in this group of islands with a total area of 60 square miles (40,000 acres).
Tourists love spending their time either shopping on the beaches or visiting the hotels and other attractions on these islands because of the beautiful scenery and interesting things to do that are located in some of these areas alone.
Antigua
The Caribbean is known for its beautiful beaches and Antigua is no exception. There are 365 beaches on this island, one for every day of the year. Most of them have soft white sands and warm turquoise water. Some of the most popular beaches in the north include Dickenson Bay, Runaway Bay, North Beach and Hawksbill Bay.
For calm waters and swimming, visit these beaches in the summer months. The south coast has a reef that protects it from the large ocean swells that often occur during the winter months. If you want excellent snorkeling, then go to the south shore where there are reef-protected coves and bays.
Other fun things to do in Antigua include shopping for duty-free goods at St. John's, sightseeing at Nelson's Dockyard National Park, visiting historic churches like St. John's Cathedral, exploring caves including Green Island Cave, and enjoying nature.
A boat tour of Antigua is ideal for appreciating its spectacular coastline by sea. Keep your eyes peeled for sea turtles, dolphins and tropical fish as you explore the waters around this sun-soaked island.
Barbados
Want to make your family vacation a memorable one? Then take them to the island of Barbados in the Caribbean. There are many fun things to do in Barbados, the Caribbean. Considered as the Best Caribbean Islands for family vacation.
A visit to the Caribbean is incomplete without a taste of Bajan culture, and there are plenty of local experiences that will ensure you have a truly authentic experience.
With its natural beauty, great beaches, and a laid-back island lifestyle it's not hard to see why Barbados is such a popular tourist destination.
With so much to see and do it can be hard to narrow down the choices when you are planning your trip. That's why we have put together this guide to help you make the most of your time on the island.
From water sports to the beach and finding a nice meal, Barbados is a fun place to be. It has beautiful scenery from the beaches to the cliffs. There are many places to stay on the island and you can find some pretty cheap hotels.
We recommend heading out on a catamaran cruise; or if you prefer something a little more active then you could try kite surfing or stand up paddle boarding – both easy to pick up on this windy coastline.
Puerto Rico
Puerto Rico, Caribbean is one of the most unique places in the world.
The island offers everything from beautiful beaches to mountainous jungles–there's a reason why Puerto Rico is known as "the enchanted island". Whether you are looking for adventure or relaxation, Puerto Rico has it all.
Visit Old San Juan. Old San Juan is one of the most popular attractions in all of Puerto Rico.  Puerto Rico's no doubt one of the The best Caribbean island to visit.
Check out El Yunque National Forest. If you are looking for natural beauty during your visit to Puerto Rico, then you should definitely head to El Yunque National Forest.
The best time to visit Puerto Rico is between March – May as its off peak season, which means fewer crowds on the beaches and better deals on hotels. Once you visit you won't want to leave!
What's more, the currency used here is the U.S. dollar. It's like you're in the mainland but the atmosphere is totally different and unique.
Anguilla– The Best Caribbean Islands to visit
Anguilla is the most northern of the Leeward Islands in the Lesser Antilles, lying east of Puerto Rico and the Virgin Islands and directly north of Saint Martin.
An island paradise in the Caribbean, Anguilla is a place of pristine white beaches and sparkling turquoise waters. Its friendly locals, calm climate, and breathtaking scenery make it a popular holiday spot.
The island is also well known for its high-end resorts, luxury villas and fine dining establishments. But this is just one side of Anguilla. The other side is made up of traditional villages, local eateries, ancient ruins and underwater treasures.
The result is an island that has something for everyone. From the traveller on a budget to those looking for a luxurious holiday, there are endless exciting things to do in Anguilla.
The best time to visit Anguilla is in May, June, and October. These months are on either side of the peak season, offering smaller crowds and more affordable hotels. But since Anguilla is a year-round destination, really any time is a good time to visit.
Bermuda
This paradise island is located in the North Atlantic Ocean and is quite popular among the tourists. The place is a perfect destination for the honeymooners and that's why it has been named as "the romantic playground".
If you are planning a tour to Bermuda, you will get several options to explore like, pink sandy beaches, water sports, golf and many more things. There are so many things to do in Bermuda that you can enjoy in this beautiful island.
The best time to visit Bermuda is from May to October when the temperature is between 20°C and 30°C. Its the Best Caribbean Islands to visit from May to October.
Bermuda has some of the most crystal clear waters in the world and this makes it ideal for exploring via paddle sports. Here, you can try kayaking, paddle boarding or canoeing on the beautiful water.
There are several dive sites such as Elbow Beach, Church Bay Beach, Walsingham Reserve and John Smiths Bay which can be explored during scuba diving in Bermuda.
The island also has some excellent bars and restaurants featuring local dishes, live entertainment, and delicious cocktails.
Dominican Republic
We've all heard the phrase "You're only young once, but you can be immature forever." The Dominican Republic is a great place to grow up. From beautiful beaches and breathtaking views of colorful mountains, to exciting day trips backpacking through the rain forest, this tiny country has much to offer.
Honduras, El Salvador and Guatemala have plenty of tourist attractions, but visitors are drawn to the Dominican Republic for its beaches and vibrant capital city of Santo Domingo.
The bright lights and pulsating nightlife in the capital city of Santo Domingo will give you plenty of opportunities to meet new people. Explore the city on your own or join a tour that takes you through the heart of downtown. Afterward, relax on a hammock in one of its many parks or stargaze at one of the country's many observatories.
The Dominican Republic is a great place to be in the summer. The temperatures are warmer and the sun shines brighter than anywhere else in the Caribbean. In fact, it's one of the few places on earth where you can swim all year round.
The city also has a variety of museums. The Museo del Barro has a collection of pottery dating back to pre-Spanish times, while the Museo Nacional de Bellas Artes ("National Museum of Fine Arts") has a significant collection of paintings.
Visit the Dominican Republic in summer, and you'll see beautiful green foliage — fettuccine, banana trees, mangoes. Go in winter, and the entire land is covered with snow. You can go anytime of the year and still experience a tropical paradise.
Nevis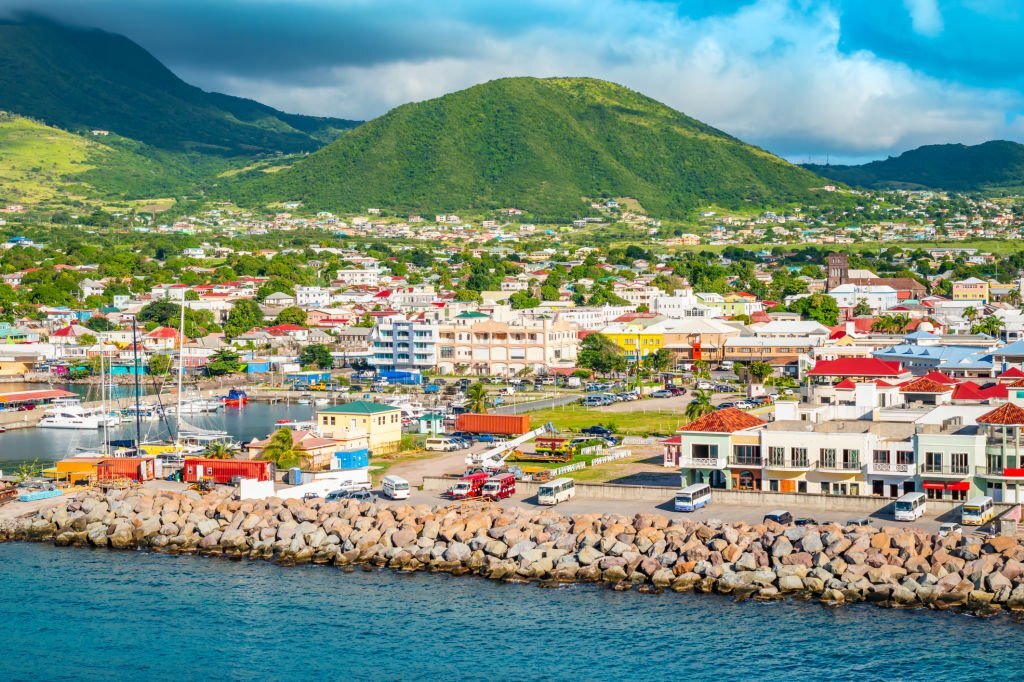 Nevis is an island with a lot to offer. It's an island of rich history and beautiful natural features. It is also known as the "Pearl of the Caribbean", because it was once known as the "Pearl of the West Indies".
There's no question that Nevis is a very beautiful place. Its lush rainforest and white sandy beaches are famous world-wide, enticing thousands of tourists every year.
There are plenty of activities to keep you busy on your trip; from hiking and swimming at nearby beaches to horseback riding, fishing or kayaking in the rainforest and snorkeling at Stake Bay.
You can experience all that this beautiful paradise has to offer while taking in some spectacular views at Nevis Peak.
You can visit the best beach bars in Porto Caulker, where you can enjoy local delicacies like spiny lobster, stone crab and more.
Cayman Islands
Cayman Islands, Caribbean is a beautiful island to visit. It is surrounded by pale blue waters and has the friendliest people in the world. The sea is clear and the temperature is moderate all year round.
It offers a wide range of exciting activities such as swimming with dolphins, snorkeling, parasailing and more.
You can also swim with turtles, stingrays, eagle rays and many other fishes.
If you are looking for an exciting scuba diving experience in Cayman Islands, then Stingray City is surely a place worth visiting.
Outside of town are the massive underground formations of Hell, as well as natural parks with trails leading to secluded beaches.
The Cayman Islands are a perfect getaway for those looking to indulge in luxurious and high-end living. The moment you land on the island, you will be greeted by the clear turquoise waters and red-roofed buildings.
The Cayman Islands are extremely popular for its pristine beaches, delicious food and amazing water sports activities. A visit to these islands is a great way to relax, unwind and have an adventure at the same time.
St. Vincent & The Grenadines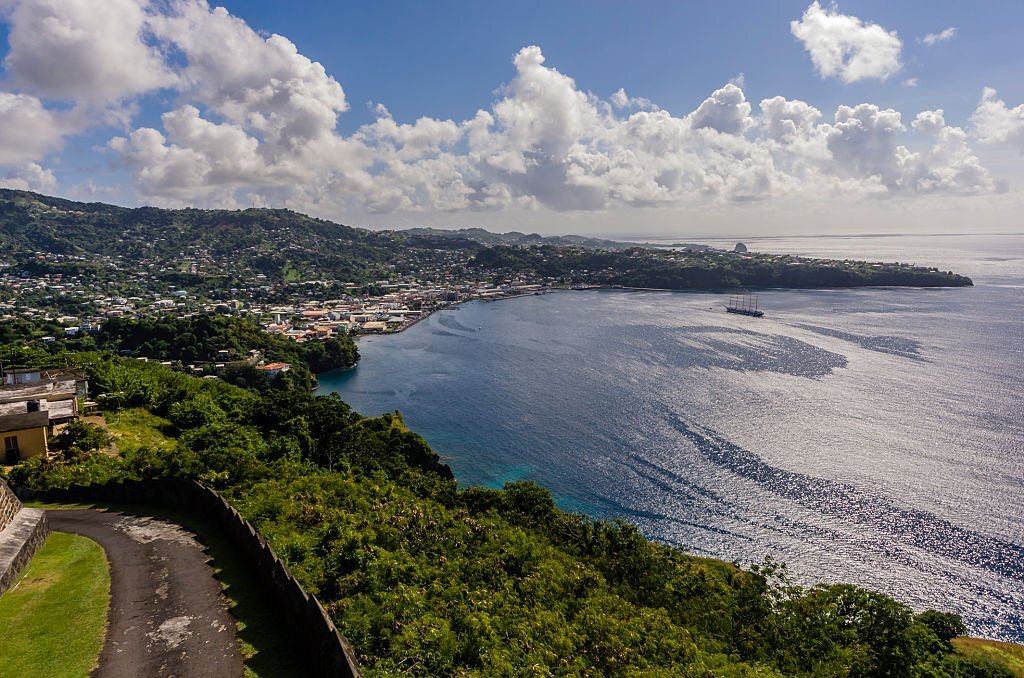 St. Vincent & The Grenadines are a chain of 32 exotic islands stretching southwards from St. Vincent towards Grenada. These islands have long been a favourite holiday destination of the rich and famous, and are now becoming better known to those who prefer their travel with a little less glamour.
The beauty and serenity offered by these island countries has made them one of the hottest destinations for diving, sailing, windsurfing, parasailing and kiteboarding in all the Caribbean.
The best time to visit St. Vincent and the Grenadines is from May to June, when you'll experience pleasant temperatures, minimal rainfall, and very few tourists.
These islands — including Bequia, Mustique, Canouan, Union Island, Palm Island, Petit St. Vincent, Mayreau and Tobago Cays — have a lot to offer adventurous travelers: hiking in the rainforest, diving and snorkeling in turquoise waters, touring historic colonial sites and relaxing on world-class beaches.
Aruba
While Aruba is often called "the Jewel of The Caribbean", we have so much to offer beyond the beach. If you're looking for something different to do, or are just planning a getaway to relax on some beautiful beaches, Aruba has enough attractions to keep you busy for days.
If you enjoy outdoor activities, then visiting Aruba is right up your alley as it boasts one of the best hiking trails in all of Latin America. There are also excellent scuba diving opportunities off our shores as well as snorkeling at coral reefs that stretch for miles into the sea.
Visit the Canal Street Mall in Oranjestad for shopping and to have a meal at one of the many great restaurants.
The best time to visit Aruba is between November and April.
The main street in Oranjestad is lined with shops, restaurants and bars where you can buy local crafts or sample some delicious food. At night, head along the promenade to find a nice spot to watch the sunset while enjoying Aruba's best rum drinks.
Conclusion
Wondering, what are the best caribbean islands to visit?
FAQ's
What are the best Caribbean islands?
The best Caribbean islands for a honeymoon and vacation are-
-St. Lucia
-British Virgin Islands
-Turks & Caicos
-St. Vincent & The Grenadines
-U.S. Virgin Islands.
What is the safest island in the Caribbean?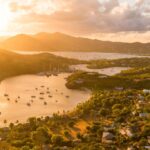 The best Caribbean islands to live on-
Montserrat. Montserrat is a British colony in the Leeward Islands, known as "The Emerald Isle of the Caribbean" because of its landscape and citizens' background. The last reported homicide occurred in 2008, making it the safest island in the Caribbean.
What are the best Caribbean islands to visit
REPUBLIC OF DOMINICA Animal lovers, cultural fans, and adventure seekers will enjoy this trip. The Dominican Republic mixes historic cities and Hispanic culture with breathtaking beauty that includes woods, mountains, mangrove lagoons, and vast stretches of sandy coastline.
more items…