Singapore is another hub of the best foods in the world. The pot food of Singapore is amazing and tasty. To make sure you get the best foods in Singapore. I have listed Street foods in Singapore to take you on your nerves.
Great heritage is carried on by the countries like India, China, Malaysia, and Thailand. Well, no wonder the foods in Singapore are best to start with. One of the famous foods in the world is in Singapore.
Without thinking much dive into the list of top foods in Singapore. For more, if the trip to Singapore definitely tries out this amazing cuisine.
Bak Kut Teh- Tasty Soup of Singapore
Bak Kut Teh is a very tasty Singaporean Pork soup. Almost every person will recommend this one of the best foods in Singapore. The most famous food in Singapore is soup.
The invention of this soup is one example of humanity. Once a beggar came to a pork store serving noodles. But the noodles seller was himself broke. To feed the poor beggar the seller boiled some bones of soup and added some spices to it. The pot is Bak Kut Teh has gained popularity since then. There are many stories about the soup but still, this soup is simple yet tasty. One of the best foods in Singapore can not start without Bak Kut Teh. In cold and winters, one pot of Back kut Tae is a must in Singapore.
In Singapore, there are varied flavors of this soup, and is one of the best foods in Singapore.
Wanton Mee, best dry noodles in Singapore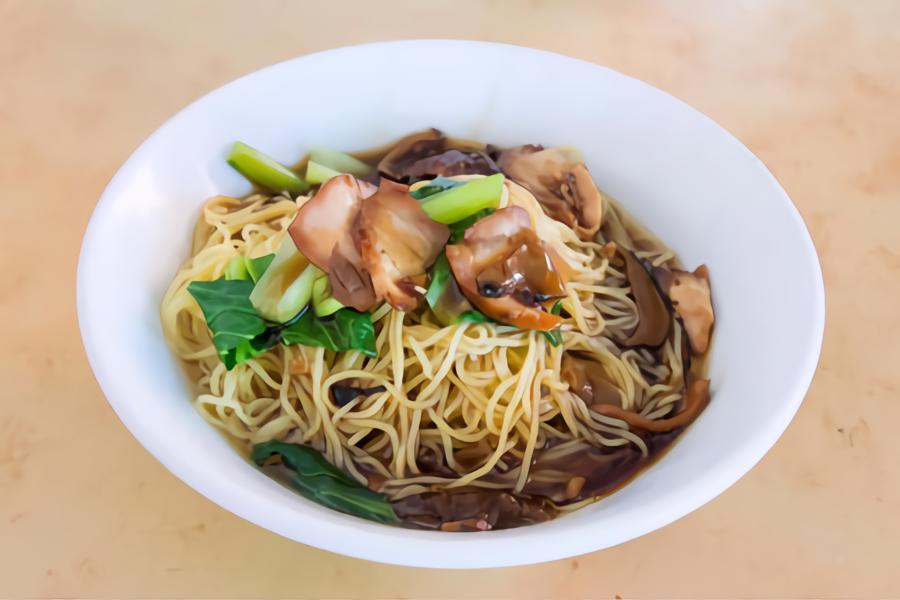 Wanton Mee inspired by Hong Kong cuisine is now one of the best foods in Singapore. The flavors of Wanton Mee serve a foodie well in Singapore.
Drenched with delicate sweet flavors and textures. Topped with a slice of pork that is red on out. A Singaporean version of Wanton Mee is one of the best foods in Singapore. Dry noodles that are poured with a soup of great taste.
According to your taste, you can top it with sunny side egg, pork, or shrimp. A very beautiful dish even to your eyes. This dry noodles recipe is one of the best street foods in Singapore.
The chili sauce and a side dish of fresh veggies are a great option for Wanton Mee.
A version of Singapore's top street food and you can opt for spicier if you are a spicy food lover. Even try it out with dumplings.
Laksa , Famous food in Singapore
Want some spicy and nutty flavors? Well, Singaporean Laksa is one of the best foods in Singapore to try. A great combo of Chinese and Malay cuisine in Singapore. Served with great flavors of Coconut and seafood.
Fried rice noodles stirred in coconut curry are the best foods in Singapore and you will love them. The most fun ingredients are the fish cakes, shrimp, and chicken fried and added to the soup. To enhance the taste the curry is made of nutty flavors induced from coconut.
The sauce and spicy chilly sauce are a must for Laksa. Generally, Laksa are of two Types- Curry Laksa and Asam Laksa. One of the best foods in Singapore.
Some Laksa recipes also add Tofu, cockles. The next best recipe of Laksa is Katong Laksa is made of vermicelli.
Laksa is one of the best foods in Singapore and you must try it.
Crabs (Chilli Or Pepper)- Food in Singapore for sea food lovers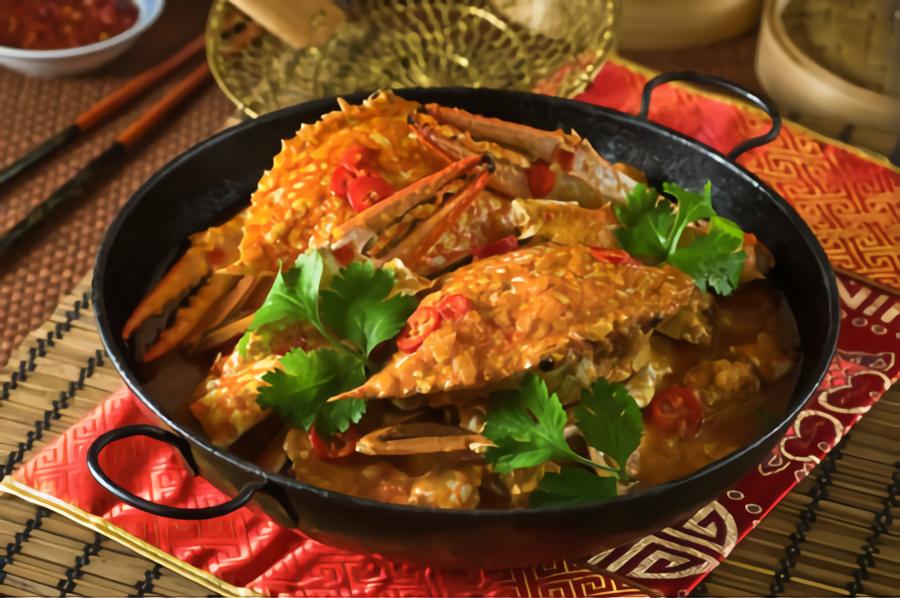 One of the most famous foods of Singapore can not be complete without Crabs. It's one of the most rated food in Singapore. Crabs were rated in the top foods in the world. Officially, it's the National food of Singapore.
A savory curry-based chilly crabs which are one of the best food in Singapore for its delicious taste. This iconic food of Singapore is a blast of taste. The perfect food in Singapore for spicy food lovers.
The orange shelled crab is cooked in savory tomato sauce and black pepper.
The sauce is particularly made by adding many spices and flavors. The crab's feet are the tastiest part of crabs. The crabs are mostly big in size. A one pot of this chili crab is one of the best foods to try in Singapore.
Try this amazing food in Singapore with some hot rice or bread. Totally worth giving a try.
Singaporean Chicken Rice, Famous Street food in Singapore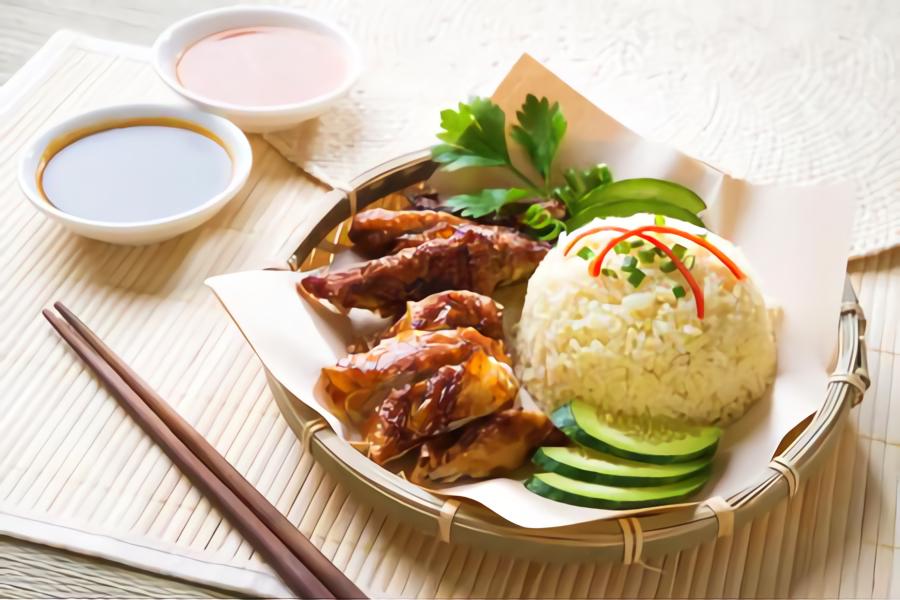 Another most famous food in Singapore. Almost every Singaporean is in love with this dish. A dish of poached chicken served with rice. The taste of the dish makes it one of the best foods in Singapore.
Like a chicken rice plate, this food is served with tender chicken. Made of chicken stock the rice has a rich flavor of the stock. Minced garlic and ginger are the heroes of the dish. If you love it spicy you can opt for more chilies. To make the rice aromatic leaves are used. The flavor and aroma of the rice are enough to make you hungry.
Locally, the dish is enjoyed with some chili sauce. If you visit Singapore to taste the best foods of Singapore. Try Chicken plate if Tian Tian chicken Food center. This restaurant serves one of the tastiest foods in Singapore.
Try out this amazing food of Singapore. The tender chicken and spicy minced garlic and ginger flavor will make you fall in love with this dish.
Fried Carrot Cake, Unique and best food in Singapore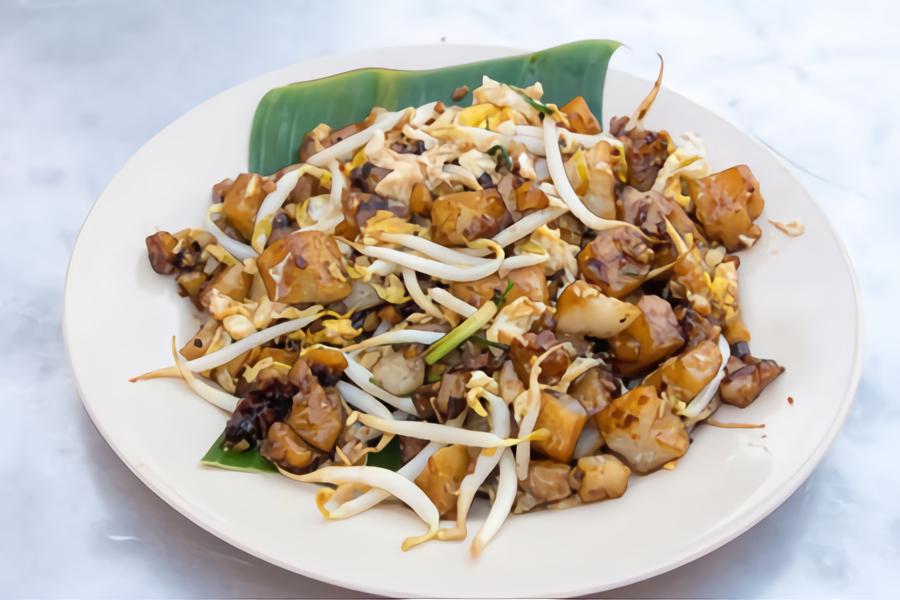 Ever heard of Carrot Cake? Well, this Food of Singapore is the complete opposite of that. A very different and unique recipe of Singapore. And you must definitely try this one.
Not a western dessert as it sounds. But a cake-type recipe that includes cakes and fried carrots. Locally it's known as "Chai Tow Kway". One of the unique recipes of carrots you can imagine.
Includes no carrots but is known as a carrot as it resembles a "White carrot". Added a sweet sauce and stir-fried a radish. You can have plenty of Carrot Cake on stalls in Singapore. As it's one of the best foods in Singapore. But usually, it's preferred to eat it homemade. As the homemade cake is more flavourful and fun. The carrot cake had two options basically it's black and white.
The crust is crunchy and crispy which makes the cake more fun. One of the best foods in Singapore should consider this one too.
Dim Sum, Singaporean best foods for Sushi lovers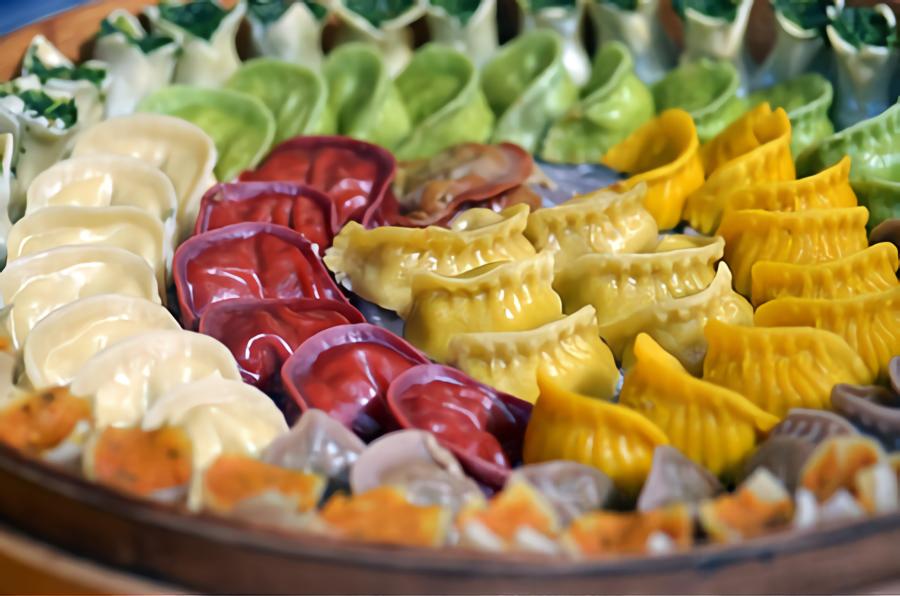 Another loved food of Singapore? It's dumplings. Definitely deserves to be one of the best foods in Singapore.
Usually, Singaporean says it's an inspired dish from Hong Kong. But the taste and its flavors make it one of the best foods in Singapore.
Dim Sum is not just one type of dumpling. It is more like a collection of different types of dumplings. With different types, shapes, taste the Dim Sum make a whole package of the best food in Singapore.
From fried to steam all types of Dumplings are added in Dim Sum.
Colorful and flavorful the Dim Sum is one of the best foods in Singapore. Dim Sum is traditionally served in a layered box that has different types of Dumplings in every box. If you are planning to try Dim Sum, definitely try BBQ Pork Buns. No doubt, Dim Sum is one of the best foods in Singapore.
Loved Cuisines of Singapore? No doubt you would have. Asian cuisine is always been the favorite of all.
But to give a tough competition to Asian cuisine here we have Italian cuisine. Italian cuisine is the tastiest of all. I have listed some of the most lip-smacking foods in Italy. Check out how many of you have tried yet.
Read more-
10 world-famous best foods in ITALY- Italian cuisine
Best foods in Delhi to kick off your diet
Best foods in Singapore-Famous Foods
What is the best food to eat in Singapore?
Hainanese chicken rice.
Chilli crab.
Laksa.
Char kuay Teow.
Hokkien prawn mee.
Barbecued stingray.
Fish head curry.
Satay.
Is Singapore known for its food?
The island nation is famous for its street food, a mix of Chinese, Indian, Malay, and Indonesian dishes. … Those flavor profiles run the gamut from learning to prepare Asia's classic dishes to make pastry cream
Is street food safe in Singapore?
Simply said, Singapore street food is extremely safe as we have a very strict hygiene standard overseen by our government's Health Authorities. Any lapses and the license can be revoked. Health inspectors go round regularly to check on food establishments especially street vendors.
What is the national dish of Singapore?
Chicken rice Hainanese chicken rice
1) Chicken rice
Hainanese chicken rice is Singapore's unofficial national dish. This deceptively simple-looking dish wows diners with the fragrance of its rice, cooked in chicken broth and coupled with perfectly poached chicken and sweet chili sauce.
Is Singaporean food spicy?
The Three Pillars: Noodles, Rice, and Seafood
The Malay dishes (such as these) are usually based on a foundation of spicy, fishy sambal, sour herbs, and/or complex citrus. Their heat typically comes from a wallop of chili paste stirred into the broth, or a small dish of even hotter sauce on the side
What are the local Flavours in Singapore?
Kaya Toast. Kaya is a sweet coconut and egg jam that is usually spread over toasted white bread with butter or margarine. …
Satay.
Roti Prata.
Hainanese Chicken Rice.
Laksa.
Chilli Crab.
Fish Head Curry.
Bak Kut Teh.
Is food expensive in Singapore?
While meal prices in Singapore can vary, the average cost of food in Singapore is SG$30 per day. Based on the spending habits of previous travelers, when dining out an average meal in Singapore should cost around SG$12 per person. Breakfast prices are usually a little cheaper than lunch or dinner.