Italy is the country from where a lot of foods are spread all over the world. Italian cuisines are always flooded with cheese and flavours. When it comes to taste and cheese Italy is very particular.
I have come up with the most rated best Italian cuisine that you must try. From Italy to all over the world Pizzas are spread. If you visit Italy once in a lifetime. You must definitely try out this best food in Italy. So much to choose from- Pastas, Pizzas, Macaroni, Spaghetti, and ravioli. You must choose what's your favourite.
Pizza, Most famous food of Italy around the world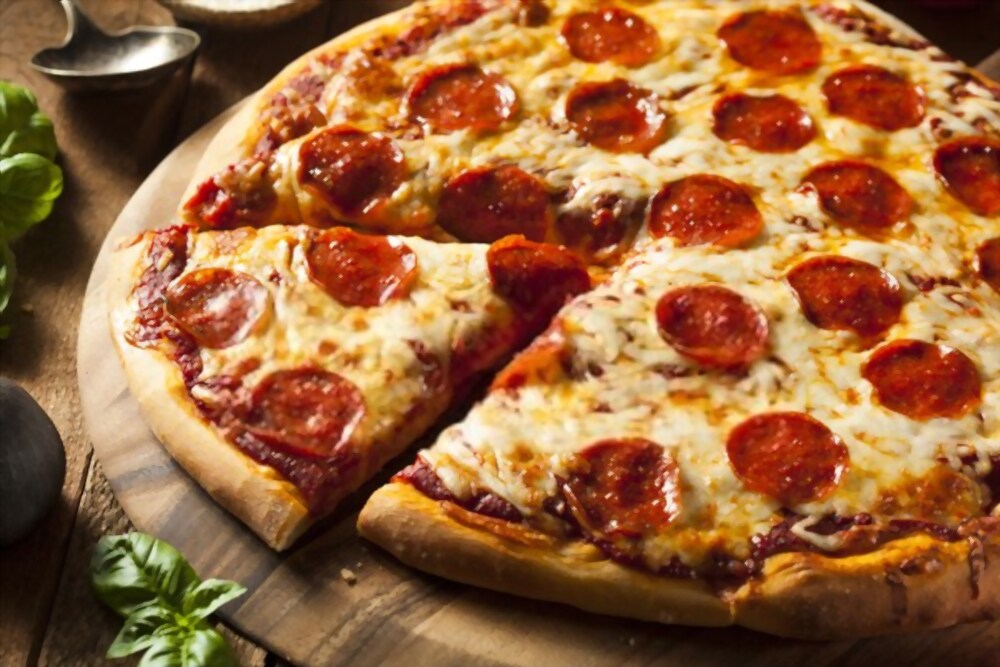 Starting with our heart stealer. No one can say no to this amazing delight that came out from Italy.
The types of Pizza has no end. But the most famous Pizza in Italy is "Margherita Pizza". Whether it's a snack or Dinner pizza serves better.
Italian Pizzas are not just a slab of dough. As Pizza represents the country Pizza of Italy is most delicious. An oven-fresh Pizza is all you want for a wonderful day.
Margherita Pizza has a whole different story. When Queen Margherita came to Italy she was served a Pizza with some amazing sauces and cheese. She fell for the Pizza and since then the Pizza is recoined as Margherita Pizza.
Well, not just a story to tell. But also the taste of Margherita will impress you. The sauce of Pizza is most important and the cheese. This cheesy pizza is one of the best food in Italy.
Enjoy Pizza as you want. Every country has adopted its own pizza recipe. A blast of cheese in your mouth with this Italian Pizza.
Lasagna, best cheesy foods in Italy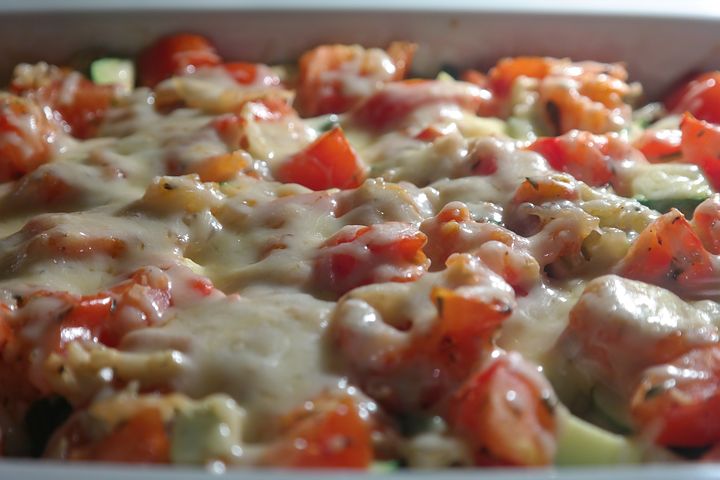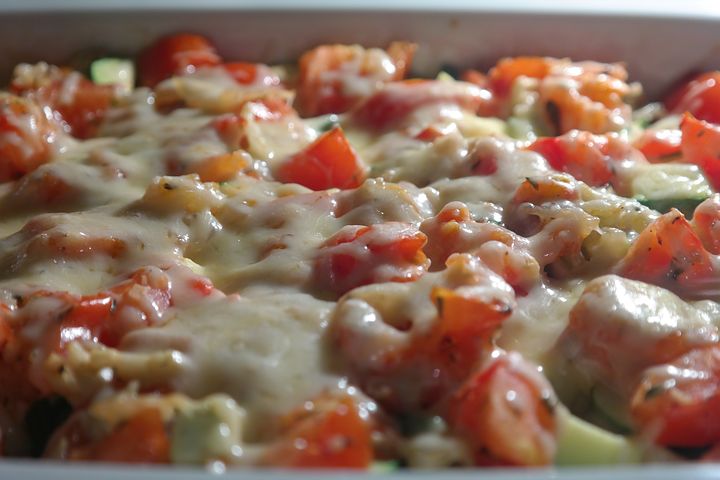 A Pasta is the pride of Italy. An ultimate dish of Italy that can make you droll.
The most famous food in Italy has a magic sauce to it. This sauce is one of the most important ingredients of Lasagna. If you ever visit Italy definitely try out this amazing Lasagna that has the most natural Italian flavours.
Bolognese sauce is the main sauce of Lasagna. To get more intricating flavours try out with different types of cheese. In Italy, there are almost 400 types of cheese. So what's your favourite?
The stretchy mozzarella cheese is one of the best food in Italy. Parseman cheese layered with lots of vegetables and sauces to lift your mood.
A whole bunch of Lasagna is a must for Thanksgiving and Parties. To add more to Lasagna try one with sausages and meatballs. No doubt, lasagna is one of the best foods in Italy.
Spaghetti Carbonara, Best foods in Italy
A dish that is simple yet hard to master. A real flavour of Spaghetti is a must if you are even thinking of trying it. Most of the top restaurants even fail to fat that Italian taste in Spaghetti.
Carbonara is the next dish that came from the magical Pasta box. A simple and yummy recipe to make you go crazy. A perfect Spaghetti can take your mind over it. The mildly spicy flavour of peppers and the creamy texture of Parmigiano cheese are the best. No doubt Carbonara is one of the best foods in Italy.
Carbonara is a dish of Spaghetti noodles, eggs, Parmigiano cheese and bacon. Sometimes the bacon is replaced with guanciale. Well, every ingredient in Carbonara induces a flavour in the dish.
Many Italian and European restaurants serve the best Carbonara Spaghetti. It's always recommended to ask a local for the best spaghetti in Italy.
Risottos, Rice recipe of Italy
A Risotto is a whole and soul of rice recipe in Italy. As Italians are not a big fan of rice dishes. But this dish is the one that can make you feel hungry. Risottos are one the best foods in Italy.
A savoury semi soupy rice delicacy of Italy. The soup in which the rice is cooked is the tastiest part of Risottos. Try it with mushrooms and veggies. The flavour of Risottos is very creamy.
A bowl of Risotto is a healthy and nutritional supplement for the day. The flavour is induced mostly by saffron.
Complete healthy start for the day. To add more to the risottos add some spices and peppers to it. Peas, Meat, Fish and pancetta are some options to add to this Healthy bowl.
Gelato- Ice-creams that world crave for!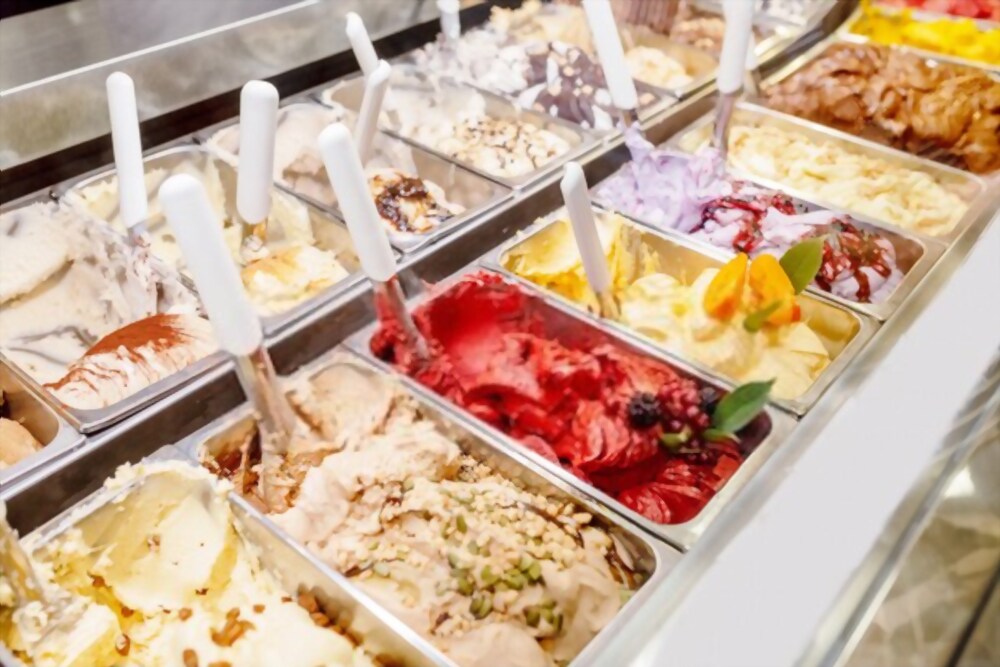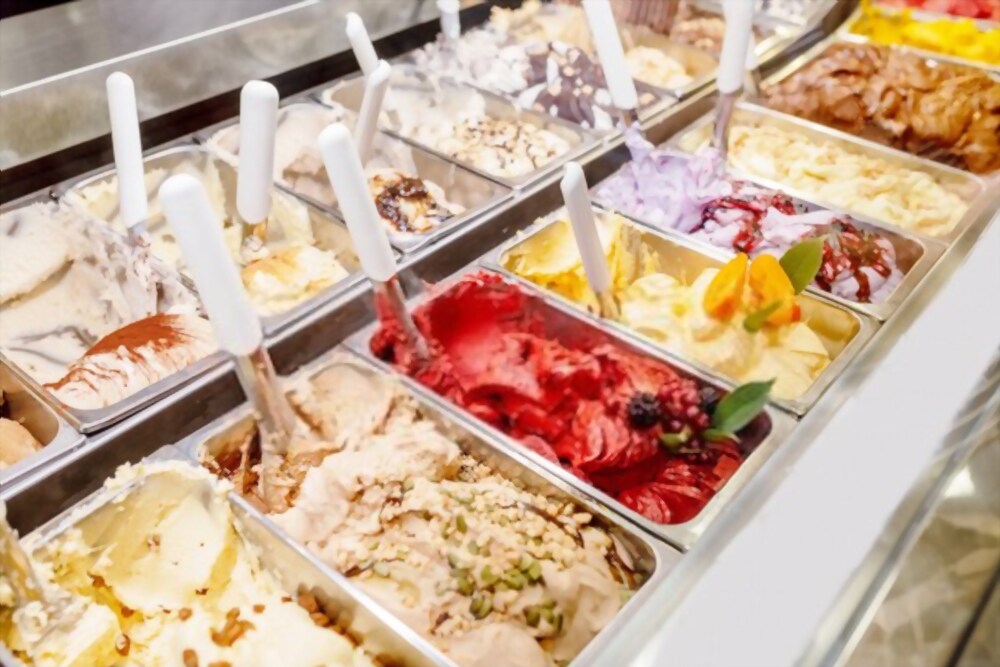 Preserved Gelatos are the one thing every part of the world needs. Ice-creams were not founded in Italy but they adapted it the best. Italian Gelato is one of the best foods in Italy and all over the world.
Gelato has a range of top Ice-creams that will make you droll. Chilled, sweet, chocolaty and different flavours of Ice-creams have taken over the globe.
In Italy, there are lots of flavours around 37,000 gelaterie. One of the must-try food in Italy. If you ever visit Italy this is the most rated food in Italy.
Italian gelato is one with a bit healthy other than normal Ice-creams. Gelatos are best served in every corner of Italy. Gelatos have less fat, less air and are made with natural flavours.
One of the most recommended foods in Italy. One can eat a bucket of gelatos as they are super tasty. One of the must-try food in Italy.
Fiorentina Steak, Famous Italian Steak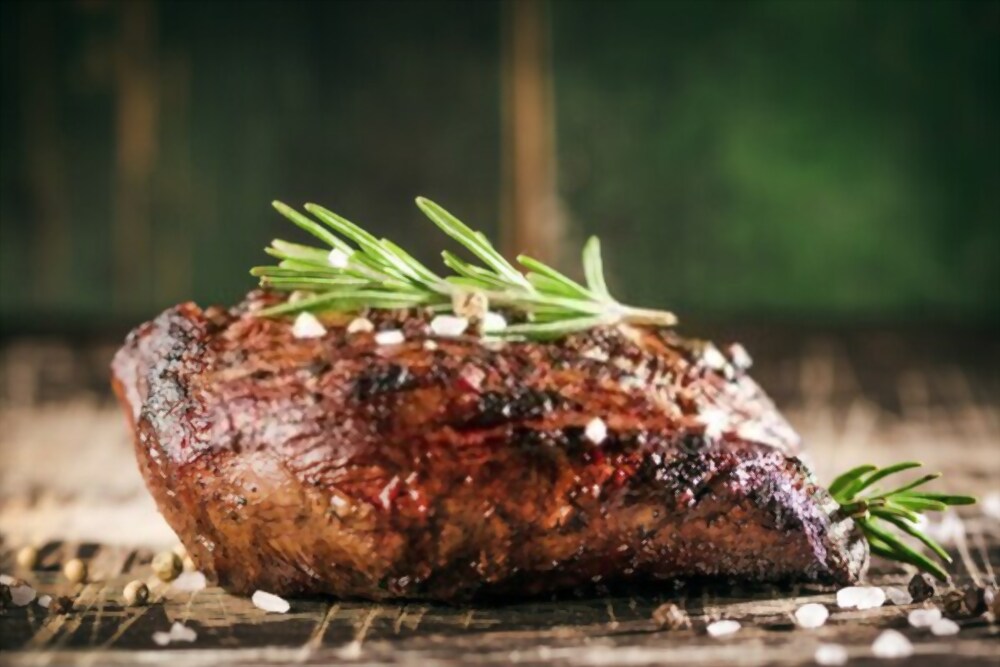 Who doesn't love Steak? The most rated food of Italy. Tasty steak is my favourite of all. Steak is enjoyed especially in restaurants of Italy. Must-try food in Italian restaurants is Steak.
Fiorentina Steak is a special type of Steak. It's a T bone steak. Fiorentina Steak is the best food in Italy you can try. A very special part of the meat is used for making Fiorentina Steak. Very particular cow meat is used and prepared in a very special way. Fiorentina is the dish that has gained the most popularity in Italy.
It's very specifically cooked and fried. The flavour of Steak depends on its making. Especially the lower part of the steak is cooked in a way that it melts in your mouth. The flavours are amazing and unbeatable.
No doubt it's one of the best foods in Italy. The flavour of the steak depends on the cow and meat. The cooking also has many particular rules to induce the unbeatable flavour. One of the best foods in Italy.
Pizza, Naples, Best pizza food in Italy
Again an amazing Pizza recipe of Italy. One of the most famous foods in Italy. Italy can list a whole bunch of top pizzas. As a country of pizzas and pasta, you will get unbeatable options for Pizzas. One such amazing food of Italy is Napoletana Pizza.
A very traditional pizza recipe of Italy. Covers up top flavours and cheeses in Pizza. The fresh and quality ingredients of Napoletana Pizza will make you feel hungry. The aroma of the pizza is the next thing you will fall for. No doubt Naples Pizza is one of the best food in Italy.
A pizza with mozzarella cheese and coated with extra virgin olive oil. Topped with fresh tomatoes and other veggies. The layer of Pizza is mostly crisp and stretchy. A layer of Mozzarella cheese is all you want on a pizza. All in all one of the best foods in Italy.
o doubt, Italy serves the best Cuisine in the world. With amazing European flavours of cheese and spices, you can get an amazing treat in Italy. Similar to Italy, Japan also serves the best foods. Asian continent. Along with top places in Japan, you can actually feel the unique variation in Japan's Cuisine. You need to check out these amazing Cuisines and the best foods in Japan to eat.
Read more-
15 best foods in the world you must try before you die
Best foods in Singapore-Famous Foods
Best foods in Munnar 2021-Flavor of South India
What food is Italy famous for?
Pizza. Though a slab of flatbread served with oil and spices was around long before the unification of Italy, there's perhaps no as a common dish or as representative of the country as the humble pizza. …
Lasagna.
Fiorentina Steak.
Ossobuco.
Risotto.
Truffles.
Focaccia (and other bread)
Coffee.
What are the top 10 Italian foods?
Pizza Napoletana (Naples)
Lasagna (Bologna)
Ossobuco alla Milanese (Milan)
Gelato (all over Italy)
Panzanella (Tuscany)
Focaccia (Liguria)
Spaghetti alla Carbonara (Rome)
Cicchetti (Venice)
What is real Italian food?
Authentic Italian food is primarily vegetarian.
Italy is on the Mediterranean coast, so the Italians, like the Greeks, ate fruit and vegetable-heavy diet with minimal meat, though they did eat fish on occasion.
What are classic Italian dishes?
The Mothers of All: Pasta & Pizza – but what and where to eat? …
Arancini.
Lasagne.
Osso buco alla Milanese.
Prosciutto.
Ribollita.
Saltimbocca.
Gelato.
What is Italy best known for?
Pizza. Pizza is by far Italy's most famous creation, becoming one of the most beloved foods of all time. …
Pasta. Pasta is a close second in Italy's greatest creation, being just as famous around the world as pizza!
Vespas.
Wine.
Art.
Football.
Cars.
Fashion.
What Italian food is actually American?
Chicken (or veal) parmesan. Who doesn't love a good chicken parm sandwich?
Garlic bread. Garlic bread as we know it in America is so good.
Italian dressing.
Rainbow Cookies.
Fettuccine Alfredo.
Marinara Sauce.
Shrimp Scampi.
Caesar salad.