If you are searching for adventure and entertainment don't search more. You already have Gurgaon. A fun weekend in Gurgaon is a must with your family and friends. Gurgaon has many travel options for children, families, and couples. I have to make sure to list destinations in Gurgaon that will fit into your shoe. A place for parties, outings, nightlife, and fun. Outing with your friend's group in Gurgaon will be an amazing trip. Listed best places to visit in Gurgaon for all. 
The extra vibrant city is has got a metropolitan side. From a few years ago the place has got amazing party places. From nature, culture, diversity to Entertainment everything will be served on your plate.
Gurgaon has amazing wildlife collections, parks, beautiful Gardens for couples, Exotic resorts for couples in Gurgaon. 
The foodies and eateries have a total blast here. It's an epicentre for food lovers. You can see a fight between International cuisines and Indian cuisine as both are loved equally here. 
Best places in Gurgaon with Friends and Couples
Kingdom of Dreams
Cyber Hub
Ambience Mall
Damdama Lake
Sultanpur Bird Sanctuary
Appu Ghar
Fun n Food Village
Manesar
Kingdom of Dreams, Gurgaon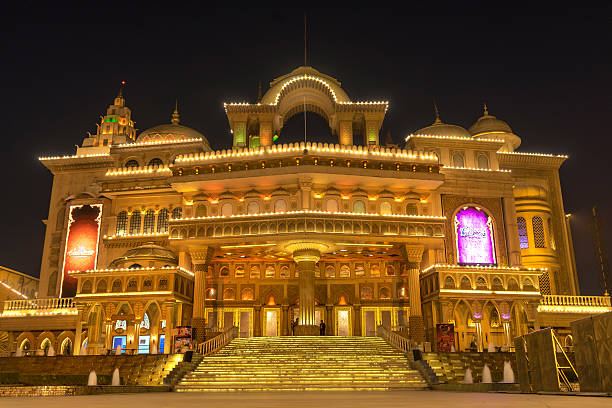 Ask anyone about the best places to visit in Gurgaon. And you will always get Kingdom of Dreams in answer. If you are looking for a 1 day trip to Gurgaon this place is perfect for you. Spread on many acres it's an entertainment hub in Gurgaon. It is events theatre, museums, theatre, Culture Gallery, Circus, Food Gallery, Wedding hall and much more at one place. The place is vast and has many fun things in one place. 
If you want a great weekend option Kingdom of Dreams is for you. It holds a perfect name and the place is really the Kingdom of Dream. The Nautanki Mahal is the ultimate destination for fun and entertainment. If you are with friends you love Bollywood here you have iffa Buzz, Bollywood-themedcafé, with a great engaging experience. Great place for all in Gurgaon. At a starting cost of 300 for Indians, you will get an amazing experience in Gurgaon. 
Cyber Hub– Gurgaon places for couples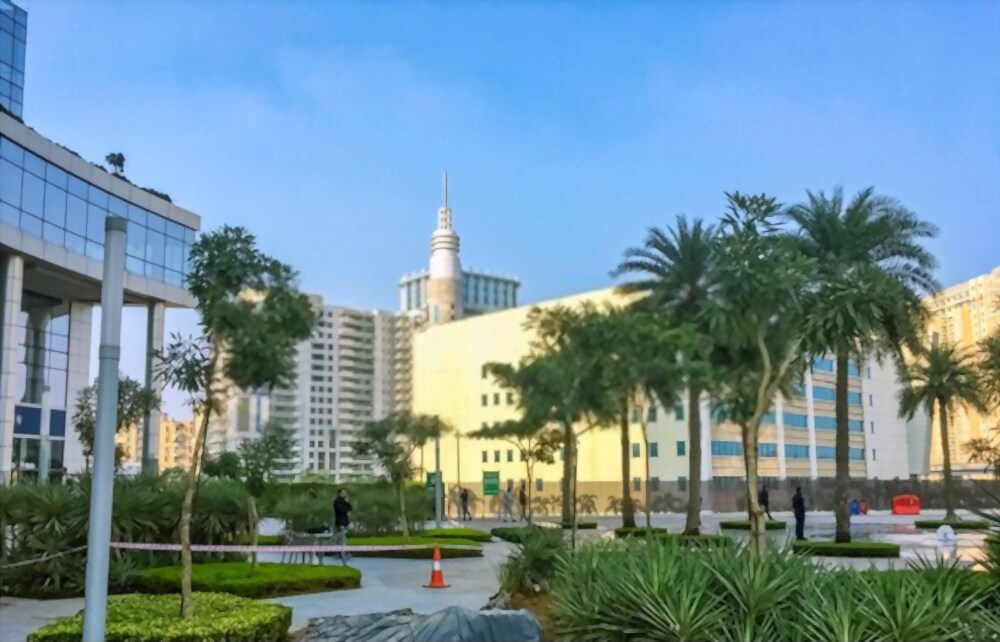 Sounds like something boring right? I know what you are thinking. Is this a hub of some cybercrime or cyber security? But opposite of that. This place is totally an entertainment hub. The place is a hub of the modern world, with luxurious buildings and lavish centers. It's one of the best places to visit in Gurgaon. It actually deserves to be in 1st position for its popularity in Gurgaon. Truly it's one of the best places to visit in Gurgaon.
This place is host to lavish parties, dinner, entertainment, and Gaming. If you want a place to spend with your partner or friends this place is perfect for you. Dashing cafés, restaurants, nightlife and dinner holds in Cyber hub. The place is Dazzling with lights during Christmas, New Year and other Festivals.
Not just an entertainment hub of Gurgaon. It's a total blast of tasty food. Have a scoop with Indian to international cuisine here. As a developed city both cuisines are loved here. No doubt it's one of the best places to visit in Gurgaon.
Popular attractions- Nando's, Kebab Express, Soi 7 Pub & Brewery, Beer Cafe for Food.
Ambience Mall – Best places to visit in Gurgaon with friends
Ambiance mall is one of the happening places in Gurgaon for fun. The site of the mall is quite too appealing. From large glasses to beautiful lavish floors. The mall is a shopping destination in Gurgaon for all ages. The food courts of the Mall are the best in the whole city. Hit your pockets with the amazing collection of mouthwatering foods to fashionable clothes. 
The mall has a huge theatre and big screens for events. Hub for entertainment as you get amazing Game Parlours in Ambience Mall. During the weekdays the mall is not so populated as on weekends. On weekends the mall has different colors of excitement. All in all, the best destinations for outings in Gurgaon places for couples. The mall is opened till late at night and the place is very beautiful. The fun and entertainment hub in Gurgaon is Ambience Mall. The mall is best as it is over several acres and laminated with luxurious brands. Get your list full of endless Gaming opportunities in Ambience Mall. Truly it's one of the best places to visit in Gurgaon. 
Damdama Lake– Best place in Gurgaon for couples
Well, every place in Gurgaon has a unique bliss. But this place is different. You will have some fun here in traditional style. Yes! In traditional style. In Gurgaon, the place is usually luxurious and best for entertainment. But here you get entertainment differently. 
Spread over an area of 3000 acres in Gurgaon. A beautiful lake with a land filled with calmness. Lake is pure beauty with the sight of Aravali hills of sides. The green Aravali hills and the atmosphere is perfect for a trip to Gurgaon with Family and couples. Plan an outing in Damdama Lake and you won't regret it.
A peaceful stroll is just the start of fun here. It ends with Hiking and boating along the lake. The lake water is cool and calming. Rock climbing is also an opportunity for adventure freaks. Totally a bliss for nature and adventure lovers in Gurgaon. I can say it's one of the best places in Gurgaon within 50 km for adventure.
Most adventure freaks suggest this place on top. You will get a mistful surprise in the early morning with cold breezes. These things make the place an ideal destination for couples in Gurgaon. 
The place really has endless things to do. Paragliding, hot air balloon ride, cycling, camping, and whatnot. You should definitely try this place in Gurgaon if you really want to spend some quality time with loved ones. 
Sultanpur Bird Sanctuary, Gurgaon places for couples
A retreat for hikers, nature lovers in Gurgaon. Sultanpur Bird Sanctuary is the ultimate destination in Gurgaon with an amazing collection of birds. Bird watching and sports is a great opportunity here. If you are enthusiastic about nature and birds dive here. The landscape is amazing as the greenery is spread all over. All in all must visit place in Gurgaon. 
The lofty trees, mistful mornings, freshness in the air will make you love this Sanctuary. Gazing at the birds and peacefully walking in the woods is amazing. You will have a fun time here with friends and family. If you love flora here's a treat of Acacia Nilotica, Acacia Tortilis and Berberis trees. 
Appu Ghar , best place in Gurgaon for Kids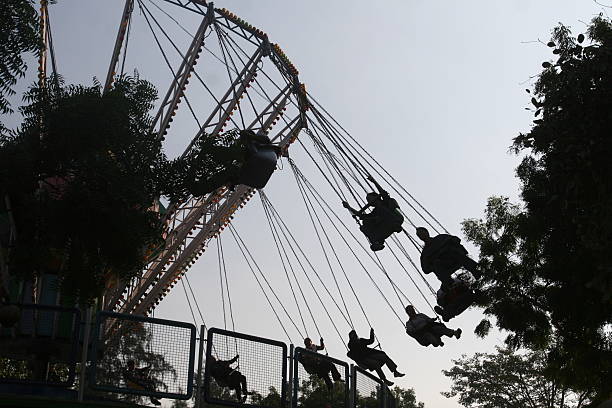 Most famous resort in Gurgaon to visit with friends and family. A great option for the weekend with adventure and entertainment. A place which is loved by all from youngsters, teens to adults. If you are counting on the day out in Gurgaon, Appu Ghar should be considered. 
The rides delicacies, roller coaster, pools, and bar and party lawns are blissful here. Most teens and youngs have a wonderful day here with amazing adventure options. Appu Ghar is one best destinations in Gurgaon for fun.
You will get Oyster Water Park rich infrastructure and well-maintained rooms. The food courts are clean and hygienic. You will get some Chinese food options here.
Many musical events, puppet shows and events are also organised here for entertainment. Some popular attractions of Appu Ghar are Sky Fall, Rapid Racers, Oh My Gurgaon, Wave Pool, and Pirate Station
Fun n Food Village– Best places to visit in Gurgaon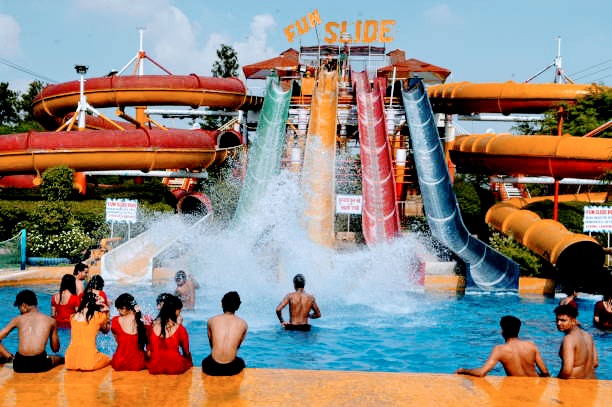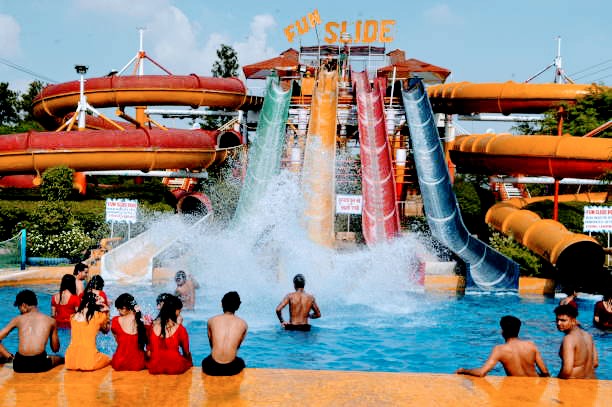 Fun and Food Village stands for its name. Amazing destination in Gurgaon for fun-seekers. The resort is Affiliated with the World Water Park Association of USA. The place is highlighted to have the largest rides and they are so many. If you want some thrilling trip to Gurgaon this place is perfect for you. 
The rides are endless and adventurous. You will get an amazing list of different rides and activities to hop in. The 800 ft long Lazy River, wave pool, rain dance, and other pools. The place is attracting many tourists and it makes it one of the must-visit places in Gurgaon. Fun and Valleys are the best places to visit in Gurgaon for adventure.
Manesar
If you want to experience the vibe of Gurgaon village. Here you get Manesar. No doubt the place is most visited in Gurgaon. Basically, a place with a village vibe and industrial centre. You will get a cool view of Aravali hills. Close to Delhi, Manesar is buzzing with an entertainment hub in Gurgaon. 
Close to nature you will have a blissful night out here. Manesar is most famous for camping. The most beautiful Aravali hills and campfire here is the most amazing experience. One can say it's the best place in Gurgaon for couples. As the place is calm and refreshing you won't regret enjoying camping here. You want an ideal suggestion for camping and safari in Manesar. Well, Camp Mustang and Flyboy Air Safari is an amazing destination here. 
Also, check- 8 best places to visit in Amritsar. Places in Amritsar
FAQ's
What is the best time to visit Gurgaon?
A- Most desirable time to visit Gurgaon is in Winter. If one has to consider the best time to visit in Gurgaon it would be in the Winters. As the place gets a very romantic vibe in Winters. The sun is not too harsh in Winters and you get a chance to get the whole out of your trip.
What are the major tourist attractions in Gurgaon?
A- Kingdom of Dreams is the top place in Gurgaon hitting on our list. The place is an entertainment hub with an amazing collection of activities for you. You can have a whole list of activities in this place. Bollywood, drama, events, food courts, theatre, and much more. If you are looking for some fun with family or with friends you can go with Fun n Food Village. For a Dashing day in Gurgaon try the Cyber hub. Apart from this place Sanctuary and other nature blessed places are some of the best tourist places in Gurgaon.
How to reach Gurgaon?
A- Close to Delhi almost 18 km. By air can travel from cities like Mumbai, Delhi, Kolkata, Bangalore, and Chandigarh. Nearby Airport- Delhi Airport which is 18 km. Airfare- Starting at about Rs 4000/- by Air. By road, you can travel from Delhi, Mumbai, and other cities. By bus, you can travel from Delhi transport corporation. By rail- You can get a direct train from stations like Delhi, Ajmer, Jaisalmer, Jammu, Bikaner, and Udaipur.