Ahmedabad more likely as Amdavad in Gujrati style. A fun loving city with fun loving Gujarati people's. A place that holds the love of Gujratis. Perfect combination of urban metropolis on one side and history and heritage on other. Places in Ahmedabad are best for a family trip. I have listed some best places to visit in Ahmedabad for fun. Not just boring museums and galleries spotted some exciting picnic spots for you in Ahmedabad.
The places in Ahmedabad is as Famous as the fun loving Gujjus and their language. The overwhelming friendly behaviour of people's will make you feel to settle here. This feature attracts many tourists to Ahmedabad. Ahmedabad is flooded with lakes, mosques, temples, rivers and much more.
The world famous dishes of Gujratis will drive you crazy. Starting with fafda, Jalebi, undhiyu and dhoklas are a foodies hunt. The culture and tradition of Ahmedabad is iconic. During Navratri the place glories with chaniya choli and lights. Most iconic thing is Ahmedabad is first place in the whole world chosen as World Heritage City.
The intricating flavours, fun and frolic city with bring a big smile to your face. For your convenience I have listed some of the best places to visit in Ahmedabad. Also caters some exciting things to do in Ahmedabad.
Best places to visit in Ahmedabad
Sabarmati Ashram
Jana Masjid, Ahmedabad
Swaminarayan Temple
Kankaria Talav
Mainar's Wonderland
Sabarmati Ashram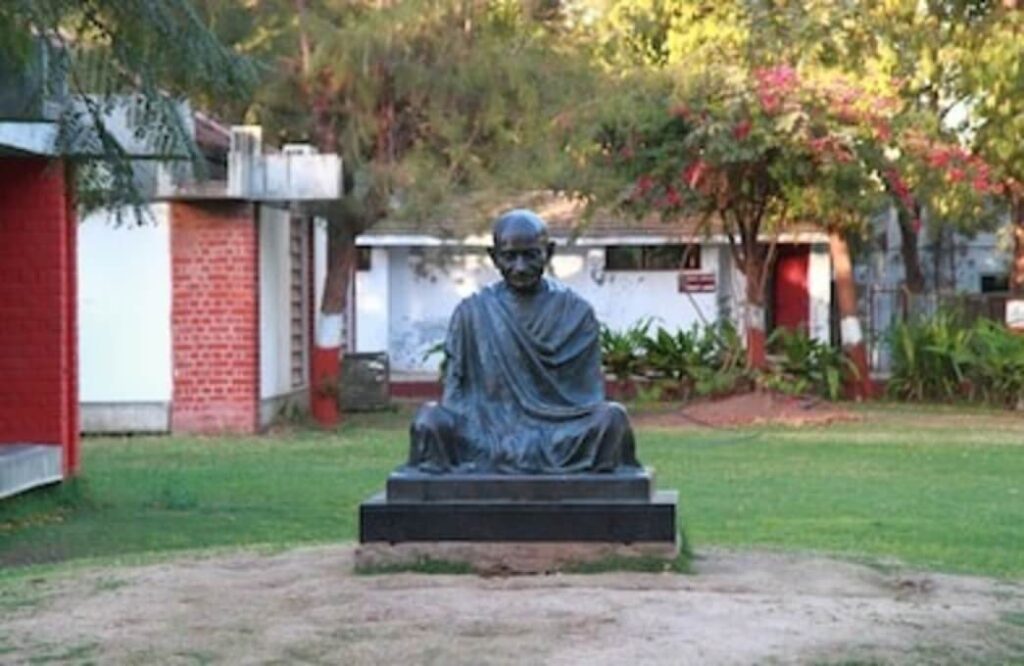 Well, not just now. Sabarmati Ashram is famous since Mahatma Gandhi centered here. A large folk of foreigners and Tourists come here to see this iconic memorial of Bapu. Mostly Tourists first preference and one of the best places to visit in Ahmedabad.
Come here for a peaceful time and quality time. The Ashram is situated on the banks of river Sabarmati. Iconic Dandi March started here. Many works of animal husbandry, agriculture, Khadi Udyog started here in Sabarmati by Bapu.
The place has many small attractions like a museum, artefacts, glasses, slippers and his personal stuffs. The Ashram is one of the most visited place in Ahmedabad because of its history.
Fun Things to do in Ahmedabad Sabarmati Ashram –
Jama Masjid, Ahmedabad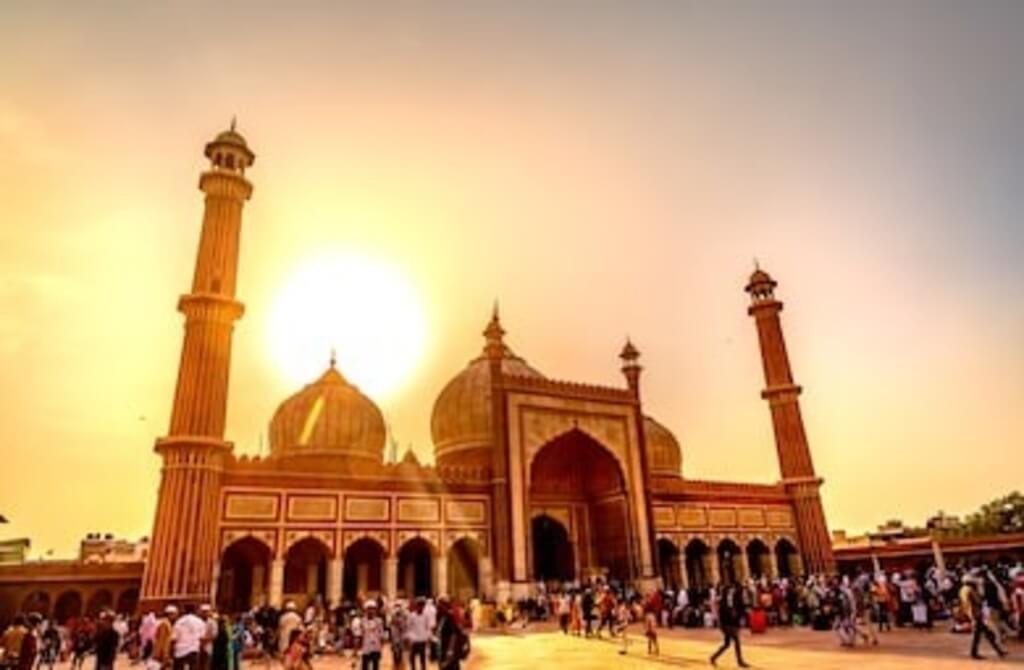 Looking for some spectacular site in Ahmedabad, Jama Masjid is the one. A great combination of architecture and mosque design. Sultan Ahmed Shah, creator of Jama Masjid in Ahmedabad.
In 1423, made for Muslims to pray on Fridays. Not just Muslims but every one coming for Ahmedabad sightseeing should come here.
Made of yellow sandstone. A mosque made of 260 pillars with fine work of mosque design. Very close to Bhadra Fort and its one of the best places to visit in Ahmedabad. Not just Bhadra Fort it's close to some exciting site of Ahmedabad. Like Teen Darwaza and Bazaars.
Also check- Top attractions in Rajasthan- Best places in Rajasthan for weekend trip
Swaminarayan Temple, Ahmedabad places
Most famous Temple in Ahmedabad also known as "Akshardham temple. Elegant and mesmerising shrine dedicated to Narayan Dev. Temple with beautiful white walls and beautiful structures.
It's a nine tomb structure also referred as "Nau Gagh". Interiors are decorated with colourful structure. If you are looking for a place in Ahmedabad with pure colour of peace and spirituality this is the place for you. Millions of pet gather here during Diwali and Navratri.
Other famous idols are also featured in the temple. The place is clean and peaceful. The morning starts with Aarti and praying. No wonder if someone calls this as a masterpiece. For many reasons it's one of the best places to visit in Ahmedabad.
Kankaria Lake Popular lake in Ahmedabad.
Kankaria Lake or locally known as Kankaria Talav. Near Maninagar the lake is second largest in Ahmedabad. The lake has enticing Beauty with beautiful scenery and activities.
The lake front is amazing for spending quality time with your partner. It has activities like balloon safari. In this ride you are packed in a balloon and the balloon floats on water. The experience is great and fun. The lake side is a total fun zone. The lakeside is totally a bliss with zoo fun activities.
The lake's beauty enhances during the sunset time. People enjoy strolling along the lake with cool breezes. Toy train and fun park is also next to Kankaria Talav. Best places in Ahmedabad for couples and childrens.
Maniar's Wonderland- Picnic spot in Ahmedabad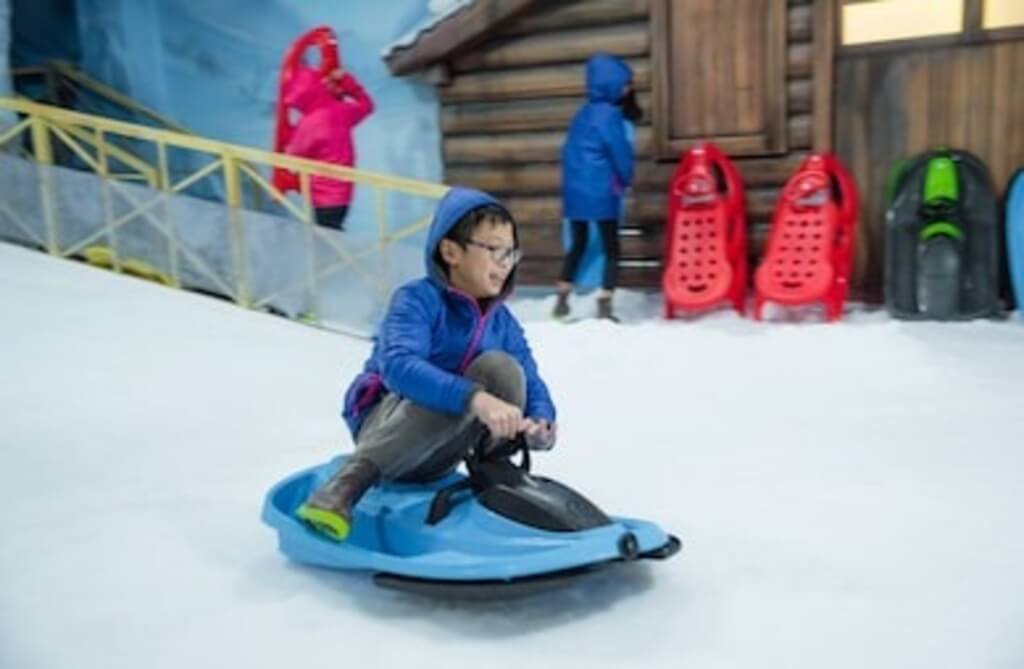 Looking for some fun picnic spots in Ahmedabad?
I have listed some best for you. First comes Maniar Wonderful. Quite a theme snow park with lots of snow and fun activities. If you ever wanted to have some snow party with fun in Ahmedabad here's the place for you. Not just a Snow park but it's also a Wonderland. The most exciting and fun activities hold here for childrens and adults.
Things to do in Maniar Wonderland
Well there are a lot of things for you in Maniar Land. Amazing rides starting with Aqua Roller, Aqua ball to Desert Bikes. You can also see rides like Traffic Island.
The Wonderland is having more such rides. If you love snow and want some fun in snow. Snow park has exciting snow fighting opportunity with your friends. Many snow activities are also available.
Real Poseidon- Underwater Restaurant
Well if you are here for some best fun places in Ahmedabad to visit for couples. I have listed for you. Here I am talking about Underwater Restaurant in Ahmedabad that is perfect for a date. You can also go here in group with your friends.
This is first Underwater Restaurant in India. The hotel has Beautiful marine animals with 150,000 liters of water. The water is home to 4000 species of marine animals.
This place is completely exotic and best place in Ahmedabad for couples. Well it's an Vegetarian restaurant but you will get an amazing cuisine of yummy dishes here. Get some luxurious experience at a normal cost. The place is loaded with couples on Valentine's Day.
FAQ'S about Ahmedabad
What is the best time to visit Ahmedabad?
Ans- As off the whole year is hot climate in India. Mostly, winters are ideal time to visit Ahmedabad. In Winters, there is comparatively less hot climate than usual. Still in winters it's preferred to take sunscreen and other essentials with you on trip to Ahmedabad.
What are best things to shop in Ahmedabad?
Ans- Ahmedabad is renowned for its chaniya cholis. Which is traditional dress of Gujarat. Most textiles are exported from Ahmedabad. Many antique jewellery and cosmetics are are cheap rates in Ahmedabad.
What are most famous places in Ahmedabad for Shopping?
Ans- Manek Chowk, Law Garden, Lal Darwaja are top places in Ahmedabad for Shopping.
What are best foods in Ahmedabad?
Ans- Snacks of Gujarat are world famous. Khandvi, Dhokla, Fakda, Jilebi, Khaman, Pani Puri are worth trying.
How to reach Ahmedabad from Delhi?
Ans- Most if the tourist traveling to Ahmedabad choose train journey. It takes around 12 h 45 m. By flight it takes about 1 h 30 m. Which will cost you about 1688 INR. Many bus services are also available.
What are some top places to visit in Ahmedabad?
Ans- Ahmedabad is filled with amazing places to visit. I have listed top 5 places to visit in Ahmedabad. Sabarmati Ashram
Mainar's Wonderland
Kankaria Talav
Real Poisedon
Swaminarayan Mandir