What thing first comes to your mind when you think of Darjeeling? Maybe, tea plantations, and hills. But Darjeeling has got a whole package of Nature's Beauty. It's no wonder if I say that Darjeeling is one of the most beautiful Hill stations in India. It's a perfect destination for nature lovers. Close to the Himalayan range, Darjeeling has got amazing scenery of snowy mountains and hills. Snow-capped mountains, greenery, tea plantations and toy trains are a speciality of Darjeeling. Places in Darjeeling are loaded with adventure and fun. Dive into this beautiful hill station with 8 best places to visit in Darjeeling.
Are you into adventure? Most fun activities like trekking, river rafting, paragliding, mount climbing are waiting for you in Darjeeling. The panoramic view of Darjeeling is truly appreciated by all the tourists. If you are searching for some best tourist places in Darjeeling then you have come to right place.
Top places to visit in Darjeeling
Tiger Hill
Batasia loop
Darjeeling Toy Train ride
Nightingale park Darjeeling
Sandakphu Trek
Singalila National park
Peace Pagoda Darjeeling
Darjeeling River Rafting
Tiger Hill, Darjeeling
Located at a height of 2590 meters and about 13kms from Darjeeling. If you are searching for a place with open sky, green mountain view, snow, and magnificent Beauty then Darjeeling is perfect for you. The place is highly appreciated for its eternal Beauty during sunrise. You will experience the sun rays crashing the peaks of Kangchenjunga.
The panoramic site of Kangchenjunga illuminates the beautiful scenery. No doubt why people think that Tiger hill is one of the best places to visit in Darjeeling.
If you don't know the view of Kangchenjunga. Then let me tell you Kangchenjunga is a peak covered with snow and having the cover of clouds like cushions. Along with white snow, you will speculate the beauty of lush green mountains.
To add more to the scenic beauty you will see many rivers flowing from the south. The gushing sound of water and the cool environment will make you feel like in heaven. In the morning the light fog around seems magical. These things are the most famous attractions for tourists in Darjeeling.
Apart from that, after a blissful morning here. You can head to nearby Senchal Wildlife Sanctuary for seeing wildlife and nature. The place is in the limelight as it is the summit of Ghoom. It's also one of the UNESCO world heritage sites.
For the best time here you should truly walk along with the tea plantation sites in Darjeeling. If you love adventure then try trekking to Tiger hill. It is open for tourists from 4 a.m.-6 pm. You can get here by car or jeep. The place is best for couples and families. Truly it's one of the best places to visit in Darjeeling for all.
Batasia loop, Darjeeling
The most majestic places in Darjeeling should start with the Batasia loop. Most picturesque rail route in Darjeeling.
Wondering why a rail route is appreciated so much? The speciality of this train route is its Beauty. A unique green toy train besides green mountains and valleys. The toy train goes through the tunnels, hills and mountains.
Batasia loop has a magnificent structure and view of Mount Kanchendzonga on its side. The ride on this train will make you feel like heaven. As the train travels through the tunnel the dark and cold breezes are dreamy. It's no doubt why this place is one of the best places to visit in Darjeeling. You will not regret enjoying this train route.
As of the timing, you can visit here at any time of the day. But it's highly recommended that you should spend an exotic morning at Tiger hill and then after heading towards Tiger hill.
The train passes through the mountains with a view of amazing snow-covered mountains. On the side, you will see the bed of beautiful flowers. The place is the inspiration for many artists and painters. Dive into the Batasia loop which is one of the best places to visit in Darjeeling.
Darjeeling Toy Train ride
Darjeeling Railway is one of the most famous attractions in Darjeeling. What so fun at Toy train? The train is a very popular tourist attraction in Darjeeling. The train travels through the tunnels and hills.
It is 2 feet path train from Jalpaiguri and Darjeeling. It was constructed in 1879 which is an 88-meter long path. The train is fun as it has amazing scenery view. You will see many hills with mist around. The snowy mountains and hills. The train is amusement as small engines pull mini-coaches through mountains.
The train journey starts slow and takes a steep mountain with beautiful scenery. You will be relaxed with a scenic view of lush mountains and hills.
Tourists have a great time enjoying the ride here. The train is highlighted to have many fun adventure rides like You train Joy ride in which you can choose rides according to your choice. Another adventure ride is Jungle Safari train ride. In jungle safari, you will get to explore the jungles sitting in the train from Siliguri junction. During this ride, you will have a ride through a wildlife sanctuary. The breathtaking view of snow mountains is awesome.
No wonder why this train journey is highlighted so much. Take bookings as the place is popular with many peoples.
Nightingale park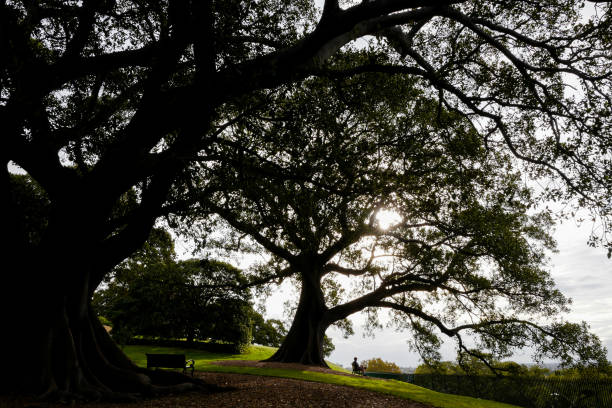 Nightingale park a public park in the hill station of Darjeeling. The park is amusing many tourists every day. It's one of the best places to visit in the Darjeeling. The park is most famous for the view of beautiful Kanchenjunga. The place is having great fresh aura around.
Tourists visiting here say that they had a great view of hills and calming environment. The place is covered with soothing winds. The snowy cool breezes are spread all over. You can have a warm soup or tea with your partner in the park.
Before the park was referred to as 'Shrubbery' during the British era. The park will welcome you will beautiful walkway with flower bed on sides. The place is perfect for calling Green haven. At the start, you will have to climb a few steps. The steps are made because the place is slightly sloppy.
Nightingale is perfect for couples. You can have a great day here exploring the photo points here.
Nightingale garden has a beautiful musical fountain and Lord Shiva idol. These things make the place must visit place in Darjeeling.
Sandakphu Trek, Darjeeling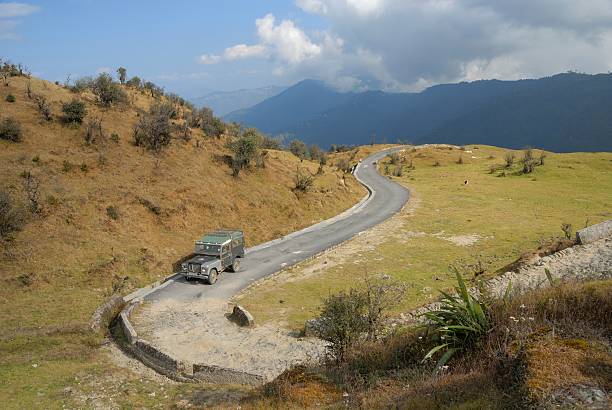 Do you want some adventure in Darjeeling? If you love some adventure then Sandakphu trek is best for you. The highest peak in West Bengal has got fun activities for you. Near to Nepal border, trekkers love this place.
You will get amazing trekking tracks in Sandakphu. The trek is not just about Trekking. You will be amazed by the Beautiful scene of hills and mountains. The mountains are flawlessly covered with snow. Looking at the view you will feel to fly to the mountains and play with snow.
Sandakphu is blessed to have a view of the most famous Kanchendzonga mountain. The sloppy path is best considered for trekking in Darjeeling. Truly the view is magnificent and breathtaking.
If you don't love trekking you can reach here by car.
The place is cold and you should carry some extra clothes with you. Pick essential like trekking gear, first aid, water, and snacks.
The place is also mysterious and thrilling. It's also known as 'mountain of poisonous plants'. Himalayan cobra lilies are easily spotted on the way. The place is blessed by Mother Nature. It has 600 varieties of orchids plants. The view is truly mesmerising. You will have fun in one of the best places to visit in Darjeeling for the trek. If you want to get a dose of thrill and adventure come to Sandakphu trek.
Singalila National Park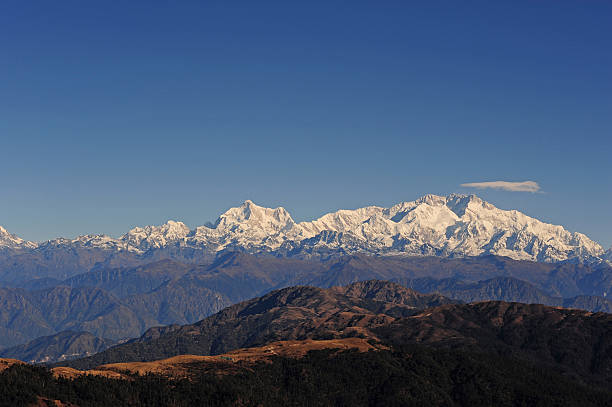 Situated at an altitude of 7,000 feet, Singalila is one of the highest parks. The sanctuary is known for its scenic beauty. As of all National Park, it is also a great place residing wildlife. The place is blessed with virgin Rhododendron forest. Allpen valley is among the most famous attraction.
The national park has many orchid Gardens. The place is dense and great for walking around. Away from city noise, the place is calm. The magnificent place is having perfect flora and fauna. You will see many hills around from open plane. From points here, you can glare amazing Himalayan range of snow hills. Very rare species of Red panda is spotted in Singalila park.
You will be mesmerized by the beauty of the place. The woods are large and the place is spacious. You will have options of trekking in the woods of the forest.
The activities here make this place one of the best places to visit in Darjeeling for tourists. Singalila trek is popular as it has many trails. There is a jeep ride in the jungle. Take a guide along if you want to explore deep inside the forest.
Camping is also a great option here in Singalila park. You can try other activities like walk around the jungle, paragliding and much more here.
Peace Pagoda
Pagoda is a Buddhist temple also known as Japanese Pagoda. This white edifice is made as a symbol of unity, harmony and goodwill. The place is very peaceful and relaxing.
This shrine temple is made of white with gold plated structures. Peace Pagoda has 4 structures of Buddha.
The place has a Beautiful scene of snowy hills around. The greenery is spread all over. This historic site is having a perfect view of Kanchendzonga. This destination in Darjeeling is ideal for nature lovers.
If you are seeking for some peace and quiet place you should visit Peace Pagoda.
About the construct peace the peace Pagoda. The structure was built in about 36 months. It's one of the tallest structure with models of lions on it. The walls are polished and painted with gold. Early morning has great aura and freshness. You will truly the calming breezes in this place. You should truly consider this place. Many tourists rate this place ias one of the best places to visit in Darjeeling.
Darjeeling River Rafting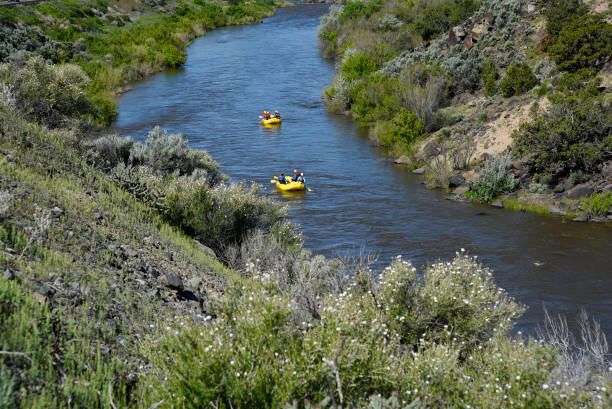 As Darjeeling is known for its tea plantation and amazisnow-capped snow-capped mountains. It's also known for some adventurous activities like trekking and river rafting.
Famous of Darjeeling is River Teesta. Teesta river has amazing white watan er and has amazing rafting facility. must-visit must visit spot in Darjeeling is for river rafting. The rafting speed depends on the grade you choose from 1-4. The 4 th grade speed is most amusing and for adventure junkies. give a try to rafting when you come to Darjeeling.
Do you love to trip on sides of Himalayan range? As Darjeeling has got amazing scenic view. Other hill station in Uttar Pradesh is also famous for snow capped mountains view. Yes I m talking about Manali. One of the best hill station of India. Check out 8 best places to visit in Manali for a weekend along the Himalayas.
FAQ'S about Darjeeling Tourism
What are some most famous destinations in Darjeeling?
A- Darjeeling is one of the must visit place in India. Singalila park, Peace Pagoda, Tiger hill, Nightingale park are most visited places in Darjeeling. 
What is best time to visit in Darjeeling?
A- Between April and June it's best time to visit in Darjeeling.
Which are most favourite things to do in Darjeeling?
A- Darjeeling is one Destination for all adventure and fun. Mostly couples and tourists head here for great view. Photography and videography is mostly enjoyed by all couples. In adventure you can enjoy rafting, trekking, horse riding, Sandphu trek are most famous things to do in Darjeeling.
Which place is best for children's and families in Darjeeling?
A- A great place for all. You can go to National park of Darjeeling with childrens. Naidu Zoo is must visit place in Darjeeling with childrens.
What are some best restaurants in Darjeeling?
A- Darjeeling is place where you will get affordable restaurants and food.
1. Nanking Restaurant
2. Kunga Restaurant
3. Nawangs Restaurant
What are best rated restaurants in Darjeeling?
A- Amazing hotels are available for your trip to Darjeeling. Hotel Dip Palace, Hotel Sterling, Hotel Bhumsand, and Hotel Ramada are best hotels in Darjeeling.