Goa, a place Known for it's eternal tropical beauty and party hub. Goa is known as a "Party hub of India" for all reasons. Dive into the Pristine beaches and party floor in Goa. Experience the spectacular sunrise and sunsets in Goa at beach coast. You will feel like a paradise with Goa's culture, beaches, and eternal Beauty. Not only beaches, Goa has got a lot for you. Portuguese style churches, flee markets and festivals. All are Best places to visit in Goa, but some are most popular.
There' never ending list of places and things to do in Goa. Goa has got a lot for all types of travellers. Amazing watersports are worth to count. Luxurious cruises and Scuba diving are so amazing that one can swear by. Goa's culture and enthusiastic people's will drive you crazy. Step into the Goa with the most visited places in Goa on your list. Have a spectacular weekend in Goa with list of things to do in Goa.
List of best places to visit Goa
1. Calangute Beach
2. Baga Beach
3. Cruise in Goa
5. Basilica of Bom Jesus
4. Fort Aguada
6. Scuba diving Places
7. Club Cubana
8. Mangeshi Temple
9. Dona Paula
Calangute Beach, Goa
Calangute Beach also famous as "Queen of Beaches". Best for all type of travellers from party freaks to adventure junkies. This place is totally a blessing for party freaks and nature lovers. Situated in North Goa, Calangute is must visit place in Goa. It's a hotspot for tourists from all over the world.
Clubs serve beers, cocktails, and fresh seafood. Replicates uniqueness of Goa's culture and scenic views here. Many water sports like parasailing, banana ride, water surfing and jet-skiing.
Kick off the beat on at night at pubs and dance floor. Calangute also got amazing stay area. This area is famous as it also connects with other beaches like Anjuna, Candolim, Baga, Aguada and many more.
Baga Beach, Goa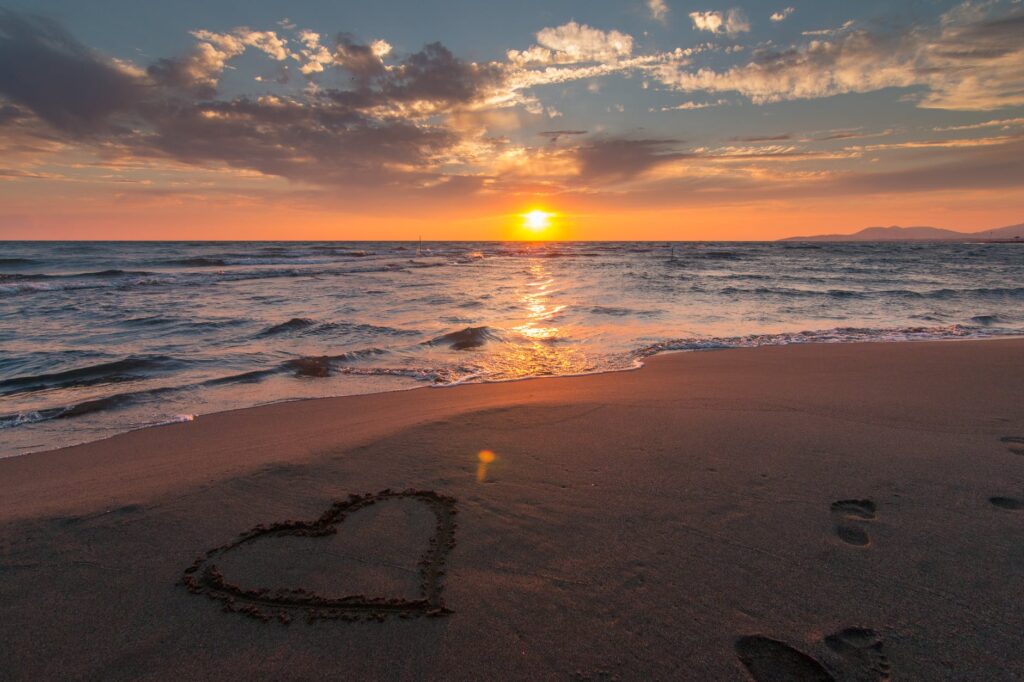 Baga Beach is one of the popular beaches in Goa. This beach is most popular for its water sports. Beach share it's coast with Candolim, Baga and Sinquerim. This things make this Beach one of the best places to visit in Goa.
Perfect destination for dazzling nightlife. As it's famous name says "The Home of Nightlife". Bubbly beach and dazzling nightlife keeps the beach awake. Cranky music, beer, pubs, mocktails are perfect to put you over the floor.
Apart from party funkies here you got a whole treat for food junkies. Mouth watering foods like sea food and much more for you. Baga has got a lot of designer shops and stores. Baga is one of the Best places to visit in Goa for a perfect hangout plan.
Give a shot to tattoos in Goa. You will get lots of tattoo parlours here. Apart from tattoo parlours you get a bunch of tarot shops, palmistry shops here. Perfect Beach holiday with spas, sun deck, amazing shacks.
Not a party person- No worry. Baga Beach also got some amazing beach Yoga and nutritious breakfast by the sea.
Cruise in Goa
Cruises gives you feeling of Heaven. Cruises in Goa can give you Vegas type feeling. Exotic scenery, crystal like reflection of moon in water, cold breezes are breathtaking experience on cruise. Romantic dinner cruise is a worth to try. Posh cruise along with casino features will drive you crazy. Choose a cruise fitting your style- a romantic dinner cruise, backwater cruises, evening cruises or a casino cruise. Cruises are available all day long but at night it comes to life. 9pm to 3pm cruises are a great treat. Spectacular view, slow music, range of drinks are wort to try.
You can board upto 12 hrs in cruise. Try your luck with casino. Dance shows and ball rooms are perfect for couples. A romantic date on cruise is perfect for you. Famous Cruises in Goa are Casino Royale, Deltin Royale Casino, Casino Carnival located near Panaji.
Fort Aguada, Goa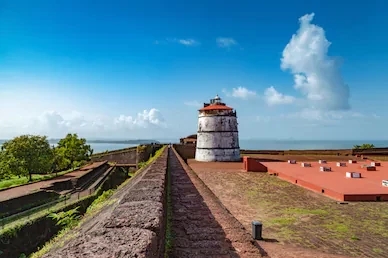 Massive and marvelous fort in Goa. This fort has a light house. This fort is the most visited attractions in Goa. Heritage from Portuguese, this fort is facing Arabian sea. It's a huge fort and great sightseeing in Goa.
Great place to explore and it also have an old lighthouse. It's old and huge. The fort divides Candolim Beach and Candolim Beach. The architecture of Aguada is a great example of construction in Portuguese era. Explore the fort with sea breezes at afternoon. You can head over to beaches after a sweet afternoon here.
Dhudhsagar which is the tallest waterfall in the country. It's located inside a Mollem National Park. Near 60km from Panjabi, Goa. As it's name says- Dhudhsagar means sea of milk. Dhudhsagar resembles flow of milk down the hill.Most people travel here by jeep or car. Others prefer to travel by train. Trekking is an absolute goal on this waterfall. Trekking would be a great option with your family and friends.
Best time to visit Dhudhsagar is in Monsoon. In Monsoon you will get an amazing view of green mountains, chilling breeze and great waterfall. During monsoon the waterfall flows at great flow.
Basilica of Bom Jesus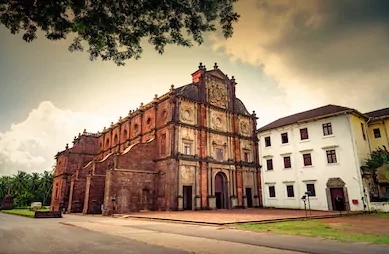 Most famous places in Goa is Basilica of Bom Jesus. This church is central landmark for Catholics. This church has the remains of St. Francis Xavier who founded Jesus Society.
This church is one of the UNESCO world heritage. Basilica also have a famous gallery of Modern Art.
This church is completely depicts 'Holy Jesus' and it's not plastered from outside. Floor inside church is made by precious stones and marble. For best experience visit church in December. In December you will experience the beauty of traditions and feast. December also got many feasts and Christmas celebration.
Scuba diving- 3 best places in Goa
Have fun not just over waters but also underwater in Goa. Goa has got a treat for scuba diving. White sand, blue pristine water and cool water sports are a treat in Goa. Explore the wonders of water beneath the sea. Explore another world underwater. Must have experience is scuba diving. Submerged life and swimming along the beautiful fishes. Some Best places in Goa for scuba diving are mentioned below.
1. Grande Island, Goa
Grande Island is most famous for scuba diving Goa. This place has got loads of stuff for all divers. Either it's your first time or tenth this place has got a lot for you. Depth ranges from 7-20 meters have some amazing dive spots for you. Grande Island has magical underwater experience. Dive into the the world of fishes, sea turtles, dolphins, colourful corals. Take specific diving packages. Take a look at famous spots for diving in Goa
Famous spots- Suzy's wreck, Umma Gumma Reef, Davy Jones Locker, Sail Rock.
Best time- October to April
2. Pigeon Island, Goa
Pigeon Island is on West coast of Murudheswar. Can reach there by boat. It has a heart shape. Pebbles on beach are worth to see. Called Heart of diving in India.
Famous spots- The Trawler, Pebble Beach, Grand Central
Best time- October to March
3. Malvan
Malvan is always a great option for scuba diving in Goa. One of the famous places visited in Goa. White sand beaches and marvelous sea's is Malvan's speciality.
Boat rides, crystal clear water, white sand, diving, great mountain view is Malvan's speciality. Not just sea but here you get a whole treat of mouthwatering food and people with amazing personality.
If you are in Malvan don't worry if you are a amateur swimmer or a pro. This place has got it all.
Best time- October to March
Club Cubana
Cubana is one of the most visited places in Goa. Most tourists are attracted to Cubana- Night Club in the sky. As it's name says, it's located at top of hill Arpora hills. Cubana is perfect for party funkies. It has amazing night light rolling over the club. Flawless dancefloor to roll over your feet and let go hairs in air. It has got a cool pool party. Luxurious pool party and great drinks are worth to try.
However the club follows some strict rules for security purposes. Only couples and ladies entry. Stag entries not allowed. Great club as you don't have to worry about the security. Good environment for ladies and couples.
Ladies have got Wednesday night at Cubana. On Wednesday ladies get free entry with complementary drinks.
Great ambience and party floor. But, the food here is not that good. You will get normal food options to support your drinks. Apart from that this club has got a lot of amazing stuffs.
Mangeshi Temple
Mangeshi is a Lord Shiva temple which is approx 400 year old. Elegant structure and beauty of temple will make you feel peace. One of the Best places to visit in Goa is Mangeshi Temple. It has amazing 7 floor deepstambh. This deepstamb(lamp tower) adds to the beauty of temple. It is White temple with great structure, golden linings and amazing water body.
It has got a big assembly hall which has a capacity to hold 500 peoples. Decor and structure depicts from 19th century. It also has a Garbha Griha.
Temple is located in Village in Priol. Most popular tourist attraction in Goa is this temple. It's very huge and very enchanting. Banned entry for foreigners as dressing is objectionable. This Temple is of Lord Manguesh. Many Hindus visit this temple frequently.
Dona Paula
Overlooking for hangout destination in Goa? This beach is a perfect hangout destination. Between November and March this place is flooded with lot of tourists. Popular for a great time for couples. This Beach is named as a tribute to Paula, daughter of Portuguese Viceroy. This place is mostly preferred by Nature lovers and photo fantics. Great sea, calming beach which is perfect for a hangout trip.
Also check- Best places to visit in Udaipur with family and friends
Whats speciality of Goa?
A- Goa is the a place of fun. You will have great fun with your family and friends. Most famous for party and Beaches. Goa is loaded with casinos and bars. The beaches are famous for dance and enjoyment. Mostly couples have an exotic trip to Goa. Many activities bare available in Goa for your fun. Activities like scuba diving, horse riding, surfing and much more.
Is Goa safe ?
A- Apparently Goa is a fairly safe place for even a solo traveler. But you should be cautious of the people around you.
Is Goa expensive?
A- Like other places in India Goa is a place where you can have an affordable trip. Mostly the expenses are of the villas, hotels, or traveling. Many beaches in Goa are free and exotic. The Places here don't charge. The casinos, bars and malls have different prices accordingly.