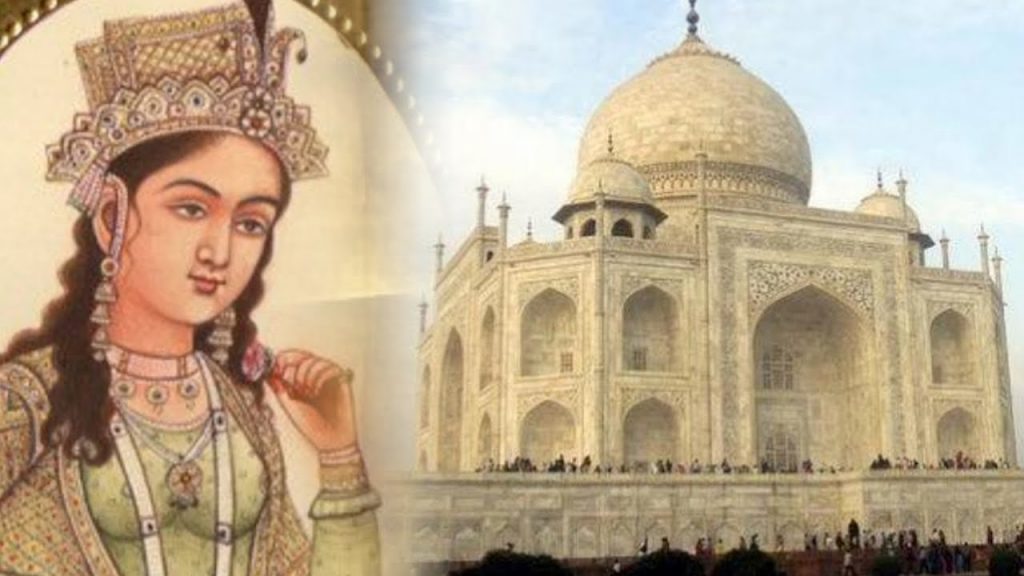 Mumtaz Mahal's History
Priyatma Anjum Banu of the world-renowned emperor Shah Jahan, later known as Mumtaz Mahal, was born in 1592 AD. His father Yaminuddola Asaf Khan was appointed to the highest position in the court of Emperor Jahangir and was the brother of Emperor Nur Jahan. Anjum and Ban was a very beautiful and naive girl in her childhood. His father raised him with more love and studied it well. When this girl entered puberty, Prince Khurram was fascinated by this and became willing to marry her. When Emperor Jahangir came to know about this, he happily
In 1612, When Mumtaz Mahal Got Married
Malika of Taj Mahal was nineteen years old when she conferred the title of nobles. Although it was Shah Jahan's second marriage, tenderness and wisdom took her heart. Both of them became so much different than each other's differences became difficult. Mumtaz Mahal Shah Jahan's Like a shadow, living together in the palace and court, and like Jahangir, Mumtaz Mahal, and Shah Jahan's courtship, like Parantha, Malika of Taj Mahal Mumtaz Mahal's love was not selfish. Never a hindrance, but whenever Shah Jahan consulted her, she gave her permission with wisdom. Emperor Shah Jahan was not a toy in his wife's hand like his father Jahangir. He understood his responsibilities well. In the court he There was only one ruler and only in the palaces was the love of Malika of Taj Mahal Mumtaz Mahal.
The Day when The Malika Of Taj Passed Away. How did mumtaz mahal died?
In 1631 AD, only in the second year of the coronation of Shah Jahan, Khan Jahan had to go to the Deccan to suppress the rebellion. Empress Mumtaz Mahal was also with her. Unfortunately, at the time of the birth of Malika of Taj Mahal Mumtaz Mahal's fourteenth infant who was a girl, the Empress closed her eyes at the tender age of only 39 years. Seeing this plight of the beloved emperor, the emperor was greatly shocked and his heart sank in mourning. His face turned pale. Seeing this condition of the emperor, the eyes of Malika of Taj Mahal Mumtaz Mahal also got burnt and he took the hand of the emperor in his hands. The Emperor mourned and asked the Empress how I should show how much I love Mumtaz.
At The Age of 39 When Malika of Taj Mahal Mumtaz Left Shah Jahan…….Alone!!
On this, the Empress, lying on her bed, prayed that if you love me heartily then after my death takes care of my children and not do any other marriage. The second prayer is to build a grand mausoleum so that my name will be immortal. The grieved emperor accepted all these things and fulfilled his Priya's hopes well. Thus, at the young age of 39 years of June 17, 1631, Mumtaz Mahal closed her eyes. Emperor Shah Jahan did not even consider his other marriage according to his vows and kept full love and compassion on all his children. Emperor Shah Jahan soon started building his wife's tomb according to his will and it was completed by becoming a memorial that would have been inexplicable to describe.
Death of Malika of Taj Mahal Mumtaz Mahal Shocked the Whole Empire
Unconditional Love Of Shah Jahan For Malika of Taj Mahal Mumtaz Mhal
The death of Malika of Taj Mahal Mumtaz Mahal shocked not only the emperor but the entire empire. Everybody rich and poor mourned in every corner of the country. The condition of the emperor worsened, he thought of abandoning the kingdom. Many times it came to his heart that he should be able to commit a stroke, but he could not do it. For several weeks, he could not even come out of the window to give darshan. For some time he could not even talk to his ministers and chiefs. He did not take part in any kind of frenzy for two years.
At the festivals, it used to cry like children in its memory. In a short time, his hair had turned white and he had become very weak, whenever he entered the palace of the Empress, he would have tears in his eyes. Even after trying for a long time, he could not forget the Empress Mumtaz Mahal. On Friday, he himself went to the tomb of the Empress and read Fatiha.
FAQ
At what age, Mumtaz died?
How many wives Shah Jahan had?
7 Wives
Emperor Shah Jahan built Taj Mahal for Empress Mumtaz Mahal. Mumtaz was Shahjahan's 4th wife out of his 7 wives
Why is the Taj Mahal important?
The Taj Mahal is widely considered one of the most beautiful buildings ever created. The exquisite marble structure in Agra, India, is a mausoleum, an enduring monument to the love of a husband for his favorite wife. It's also an eternal testament to the artistic and scientific accomplishments of a wealthy empire.
How Shah Jahan was died?
In September 1657, Shah Jahan fell seriously ill. … Shah Jahan recovered from his illness, but Aurangzeb put his father under house arrest in Agra Fort from July 1658 until his death in January 1666.