Hello guys I am your Host A R Siddiqui today we are going to talk about the History of Agra and amazing and Unknown facts of Agra and Taj Mahal and also about the places which is recommended by the Indian Tourism So Lets Begin,,,,,
History of agra & Some Unknown Facys
Agra is the oldest city of India and also have some unknown facts. Agra is famous because of the Taj Mahal. And Nia's first wonder. The city also promoted the famous Dia unity and love due to the pride of Akbar, which stated the good rules and laws of all the nations of the world. Agra is famous for its small car which was built by the Mughals, Choti Galiya, the old man of the Mughal era, along with marble goods, leather goods, or carpets, iron factories and diesel engines and pump sets. And is also famous for generators.
Agra city is situated on the banks of river Yamuna.
Ancient History of Agra
K reminds of the old places of Aryan. Reminds also of the pride of Hindu kings and Mughals. All historians have different opinions about the history of Agra city. Some historians believe that the Aryans made a place to live in the same place where the city of Agra is now located. Arian had chosen this because it lay on the fertile land between the Ganges and the Yamuna. At that time, this city was not given to Agra in lieu of 'Arya-planets'. It has been said that this city was very safe during the Aryans, there were 16 doors for security. The famous historian Tolboe Willer states that Agra is one of the living places of Arya.
Agra since Mahabharat Era & Their Unknown Facts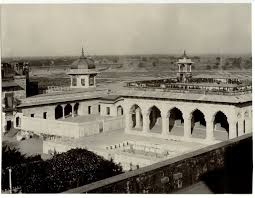 Some historians associate Agra with the 'Agra-One M' of the time of Mahabharata. These historians also believe that this place, which is in the north, is known as 'Braj-Mandal' or 'Braj-Bhoomi'. These are made by mixing. Some of these eighty-four Bans, the very famous Vrindavan ',' Madhuvan "and 'Agra-One' etc., which some time later and modern Morena and Agra, also stated that Ra was a huge and big prison house in Agra. It is also believed about Lord Krishna's Agra that this city is Lord
Nanaji was inhabited by Maharaja Agrasen. After some time it was known as Agra. During the Mahabharata, Indraprastha, which is now famous by the name New Delhi, was the capital of the Pandavas. According to the Mahabharata, Agra was a flourishing city and not far from Indraprastha. It is a historical fact that the city of Agra was ruled by Hindu and Rajput kings until it was attacked by Mohammad Ghazni, it is a matter of 1022 AD. Abdullah, a historian of the time, says that – When Mohammad Ghazni's army invaded India, Agra became a village that no one could recognize. Agra is an old historical city. Some new historians such as Colle and Tolegi have given some evidence that Agra is an old city. After searching in Agra and its adjoining areas, Call received some 2000 coins that belonged to the Mewar Gahalant Rajput.
Agra's History which says Agra was ruled by Hindu and Rajput kings!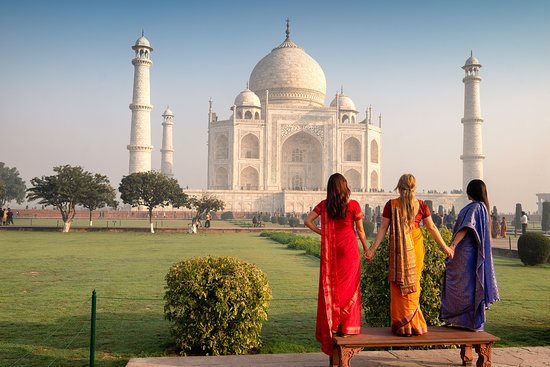 By searching for these coins, he reached the decision that in 750 AD, the Gahalant Rajputs ruled over Agra. Another famous Geography of Toleni says that Agra was the capital of a Hindu king Agramesh and a king named Agreshwar. Named after this Rajput, the city was named Agra. A famous researcher, Dr. B.B. Lal also did some research on Agra, Poia Ghat which is near Dayalbagh and that which is a big village and which is near Tehsil, and after a search in Etmadpur in Agra comes to know about the truth that Gurjar-Pratihara, K was a Rajput generation.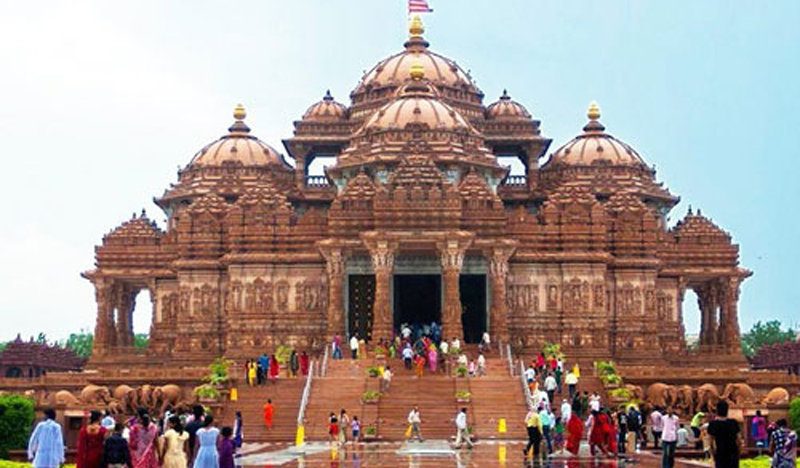 The Oldest Fort of Hindus in Agra
Jata was an old fort of Hindu kings known as Badalghar, it was built by a Hindu king named Badal Singh. After some time, when Sikandar Lodi decided to make this city a place for his army, he destroyed the old Badalghar Fort and built a new fort at the same place. Sikandar Lodi established a new city which he named Sikandra. Not only this, but Sikandar Lodi also built other buildings and he loved this city very much. 'Barhadari' in Sikandra, is a prime proof of this. This new city 'Sikandra is some twelve kilometers from Agra. This is the northern national highway of Agra Fort. Is at 2. But over time, the city limits of Agra became somewhat larger and many new colonies formed in it and the city of Sikandra remained a part of Agra.