Hello guys I am your Host A R Siddiqui today we are going to talk about the Best Places to Visit in Turkey. And also about the places which are recommended by most of the FoodiTravelers So Let's Begin.
We are obsessed with travel and Food: Meeting new people and exploring their amazing and tasty foods, seeing extraordinary new places, and experiencing new cultures and food.
And I want the same for you! From an early age, we learned about the cultures and traditions of different Countries. and Religions Fooditraveler began in 2018 to explore food culture over the world.
Best Places to Visit in Turkey
Turkey is a dazzling destination that straddles Asia and Europe. Its vibrant culture, famous food, and vast history wow all who venture here, while its glorious landscapes-from the sun-soaked Mediterranean to the mighty mountains and arid steppe-are highlights in themselves
Whether you want to lap up the Byzantine and Ottoman glories of Istanbul on a city break, laze on the beach, delve into history wandering through ruins such as Ephesus. or see some of the world's most surreal panoramas in Pamukkale and Cappadocia, this country has attractions galore. For more ideas on things to see and do, read our list of the top tourist attractions in Turkey.
Aya Sofya
Aya Sofya This beautiful museum in Istanbul was once a Greek Orthodox Christian patriarchal cathedral and an Ottoman imperial mosque before it became a home. for the artifacts and remnants of the rich history and culture of this Turkish city. Its massive dome is its most notable feature, and it collapsed twice before it stood tall and proud in all its glory.
Aya Sofya is a magnificent creation from the outside but wait until you get inside. Marble doors, columns made of Thessalian stone, intricate mosaics, abstract design on marble slabs, figurative decorations, and so much more. Suffice it to say that it is a stunning creation inside and out.
Make sure to touch the wishing column that is believed to have supernatural powers. If this is true, you might want to simply gaze from afar the crying column and the sweating column.
This attraction in Istanbul draws more than 3 million visitors annually, so you might want to plan your visit accordingly. If you want to skip the line to buy tickets, take advantage of the guided tour that La Vacanza offers. Better yet, sign up for 1, 2, or 3-day private city tour and explore more than just Aya Sofya.
Ephesus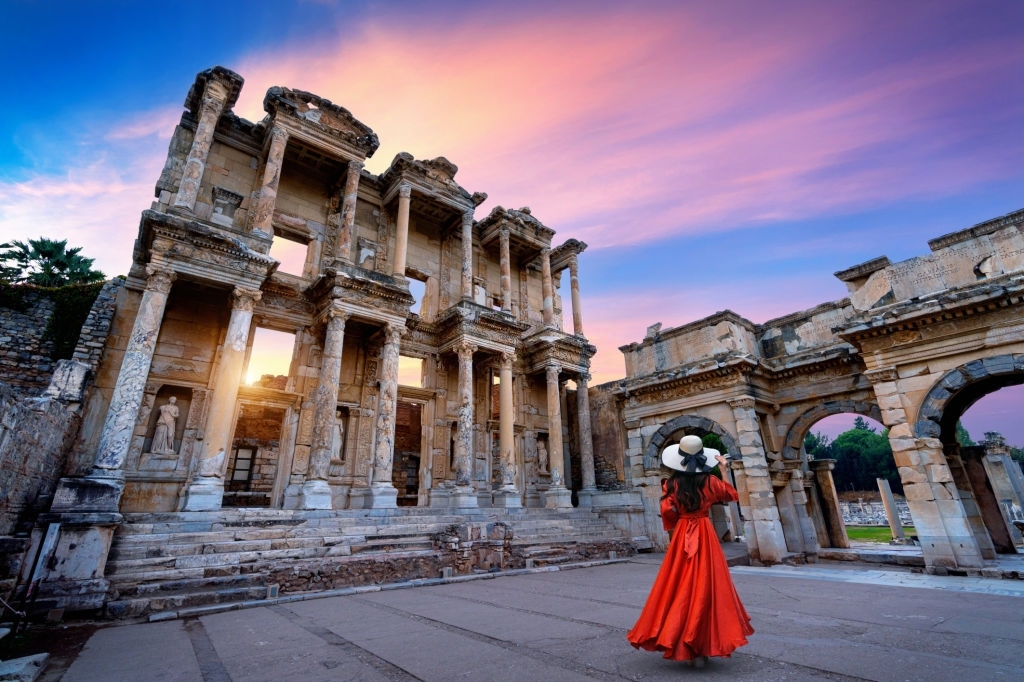 Ephesus was built by the Greeks within the 10th century BC then, at its peak, became the foremost important city during the Roman Empire second only to Rome within the 1st and 2nd century AD with a population of 33,000-56,000. This ancient city was also a big centre of Christianity.
Think of Ephesus as one massive, spectacular, open-air museum. Its Greco-Roman ruins are among the most important , most well-preserved within the world. Catastrophically damaged by earthquakes and invasions throughout the centuries, the city has been painstakingly excavated and restored. If that isn't remarkable enough, consider that Ephesus is even more vast than what has been uncovered — 80-85% of the town remains buried!
Not to be missed, the mighty ruin of Ephesus may be a city of colossal monuments and marble-columned roads. One of the foremost complete, still-standing Roman cities within the Mediterranean region, this is often the place to experience what life must are like during the golden age of the Roman Empire.
A sightseeing trip here will take a minimum of half each day to hide the main highlights and longer if you actually want to explore, so confirm you propose your visit so you don't feel rushed.
Cappadocia
Rich in history going back to Hittite times (+4000 years) and once a province of the Roman Empire, Cappadocia is now the sprawling area of central Turkey which lies between Aksaray in the west, Kayseri in the east and Nigde in the south. Modern Cappadocia is an incredible place, criss-crossed with valleys and dotted with dramatic rock formations. Whatever your expectations or travel style, it's impossible to go home disappointed.
Turkish Heritage Travel, located in Goreme – a village in the heart of Cappadocia (and where most travelers prefer to stay) – is your local authority on the Cappadocia region. We offer a variety of tailor-made tours and organize travel itineraries for all of Turkey.
Goreme and the Cappadocia region is easily accessible from all parts of Turkey. Once there you can easily comfortably explore all the highlights and the hidden gems that this area is known for. By far the best introduction to Cappadocia is
Topkapi Palace
After the conquest of Istanbul in 1453 Faith (the Conqueror) Sultan Ahmet moved the throne of the Ottoman Empire to this city. Me first palace he found out about was within the middle of the town. The second was inbuilt in 1470 and has been called Topkapi Palace since recent history. Topkapi may be a classical palace as all historical Turkish palaces are.
It is made from three courtyards, one after the opposite, with various functions, shaded by trees and separated by monumental gates. During the era it was used as 0 palaces, its functions were very different from other historical palaces. It was not only the residence of the State's single ruler, but also the center-for official State business the place for the assembly of ministers, for the State Treasury, for the Mint, and the Archives.
Pamukkale
Pamukkale is a city is located in southwestern Turkey, known for its hot springs and travertines (terraces of carbonate materials that are typically a remnant of flowing water). In the total area, there are 17 thermal springs which range in temperatures from 35 degrees Celcius (95 degrees. Fahrenheit) all the way up to 100 degrees Celcius (212 degrees Fahrenheit), so some of the pools will not be suitable for swimming. Don't even get close to the hottest springs! Additionally, there is a museum in the city (that was originally a Roman bath) containing artefacts from all over the country (5 Lira entrance fee). Well worth a look.
The city is located in the River Menderes valley and it has a temperate climate for the majority of the year. This conveniently makes it an ideal destination for those wanting to escape the cold.
You might also like-
FAQ's
Which are the Best Places to Visit in Turkey?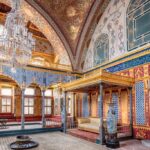 Here are the best 10 places to visit in turkey.
1. Hagia Sophia (Aya Sofya) Mosque · 2. Ephesus · 3. Cappadocia · 4. Topkapı Palace · 5. Pamukkale · 6. Antalya… 
What is famous in Turkey?
Turkey is noted for its diverse mix of both oriental and European traits, from traditional Turkish tea to the stunning Hagia Sophia. Carpets, hammams, and bazaars are all popular, as are cities like Istanbul and Cappadocia, as well as sweet dishes like Turkish delights and baklava. Know more about the Best Places to Visit in Turkey.
What should you not miss in Turkey?
The top things to do in Turkey are mentioned here-
Istanbul's Highlights
Turkish food and beverages.
Cappadocia's Surprising Locations
Ancient Ruins of Pamukkale and Hierapolis
Ephesus Archaeological City
Embark on a voyage along the Turquoise Coast. Theres more check outher- Best Places to Visit in Turkey