Texas offers a lot, that's why it's said, "Everything is bigger in Texas".
This state is the second largest in the U.S. with a perfect blend of the City's light and freshness in the countryside.
The State of Texas is filled with top destinations, food with flavors coming from America and Mexico, urban centers, countryside fun, and a lot to go. Plus, it's so BIG! Here are all the best places to visit in Texas, recommended by TEXANS.
The State is filled with cheerful, and positive people, especially tourists. With a bunch of proud Texans, the State is perfect for your vacation.
With coke and Allsup's burrito(Texans favorite) you will get loaded with amazing places to visit. Dive into this list of top 10 places to visit in Texas, recommended by Texans.
Diverse by culture, Texas offers you beaches, mountains, deserts, and fun things to do even for a night-out lover.
You can have a lot of fun in cities like Houston, Austin, and Dallas. Houston zoo and museum are kids' favorite places. You can ride down with some amazing tours in the cities of Texas. The same goes with Dallas and Austin. Filled with parks, zoos, museums, space centers, and much more for you.
Texas's countryside is an even more fun experience for visitors. People enjoying country-style music with tacos in their cowboy boots are so fun.
Texas is full of cheerful buddies, a cool atmosphere, beautiful landscapes, and fun festivals. Trust me it's like a whole different country.
More to come your way- I have listed some best places to visit in Texas to blow up your mind. Don't miss the fun things to do in Texas that you won't regret.
San Antonio- A most popular place to visit in Texas
Historical hub of Texas. Not to brag, but it is famous for its historical sites. Another place which is the heart of San Antonio is the San Antonio River. Most relaxing when you walk down the San Antonio River. The San Antonio River is most beautiful in the evening with calming waters. Lined with restaurants, which serve the favorite of Texans.
Most love to enjoy sitting alongside the river with hot food. It's worth being in the top places to visit in Texas.
If you are on a date, definitely do try a romantic river cruise. With cool air flowing over the cruise, it would be a perfect date. No doubt it's No. 1 among the best places to visit in Texas for couples.
Why San Antonio?
Well, because it's the No. 1 most visited place in Texas. Perfect for the one who loves rivers, historical sites, historical parks, tea gardens, and fiesta San Antonio.
Apart from all this, San Antonio also offers fun and exciting nightlife experiences. From pubs, urban wineries, cocktail bars, and clubs.
An ideal destination for Children, Families, and the one who is interested in history and culture.
Key Highlights- San Antonio river, The Alamo, Six Flags Fiesta Texas, San Antonio Mission Historical Park, San Antonio Zoo
Top hotels-
Austin- Music Capital of the World and must visit place in Texas
Austin is famous as the "Music Capital of the World". The city is alive all day with music. The perfect destination in Texas for teens and couples. The city is always dazzling with music, ballet performances, shopping, and endless fun activities for you.
The place plays an important legacy in the History of America. As it has many important historical monuments, landmarks, galleries, and much more.
The most important such historic monument in Austin is the State Capitol which attracts a huge crowd. Choose a self-guided tour to Preservative Austin.
Not just this, Austin is having much fun for teens. You can rent a bike for $30 and explore the amazing trails of Hill Country. With just a few dollars you can have much fun in Austin. It's one of the most exciting places to visit in Texas.
Visit Zilker Park which has Barton Springs Pools. Another thing to do is, explore the Texas Hill country.
Why Austin?
Austin is filled with historical sites, music shows, picnic spots, and much. There is a lot to do in Austin.
Austin offers a cool night out the plan with biking, music shows, foods, picnic spots, and hiking. All in all, it's one of the best places to visit in Texas for all.
Ideal destination for- Teens and Couples
Key Highlights-
Top Hotels-
Big Bend National Park- The best place to visit in Texas for Nature lovers
A destination is loaded with hiking trails, scenic drives, bird watching, camping, and much more.
The place is a must-visit as it's a Nature Wonder. The paths and big landscapes are just spectacular. This interesting site offers drives through the park, exploring fossils, enjoying the sunset, hike on Santa Elena Canyon, and much more.
After a long tiring day, you can relax in a hot water spring bath in Rio Grande Village. The place has a lot of scenic nature's beautiful moments. Don't forget to capture them.
The scenic drive along the Ross Maxwell is the most fun for teens. Nature is beautiful, it's even more beautiful in Rio Grande Village.
I have also found out some other attractions you must visit in Texas. Dive right into it.
Explore the amazing sites hiding in Big Bend National Park. Don't miss- The sunset view over the window, which is one of the romantic places to visit in Texas.
Houston- Famous for American Barbecue
Houston is an ideal destination for an exciting weekend getaway. Filled with family-friendly places and is known for American foods.
Discover why Houston is the best and fun-loving place especially for kids. The place is highly recognized for its shopping, dining, and nightlife. Without straining your pockets, Houston provides amazing things to do for a perfect vacation in Texas. No doubt it's one of the best places to visit in Texas.
Some free things to do here that a tourist will love. In the dazzling city, lights enjoy the Free Miller Outdoor Theatre. It hosts a range of performances including classical music, ballet, dance, film, Shakespeare, and more. A must-try. After enjoying this fun event, you can head to the Art car museum and Memorial park. Visitors have fun here also.
Above all, Houston is home to the NASA space center and other museums. Explore more about upcoming projects, space centers, and much more. You will also find a replica of America's first space station, Skylab. This is one of the popular attractions in Texas for kids.
Padre Island National Seashore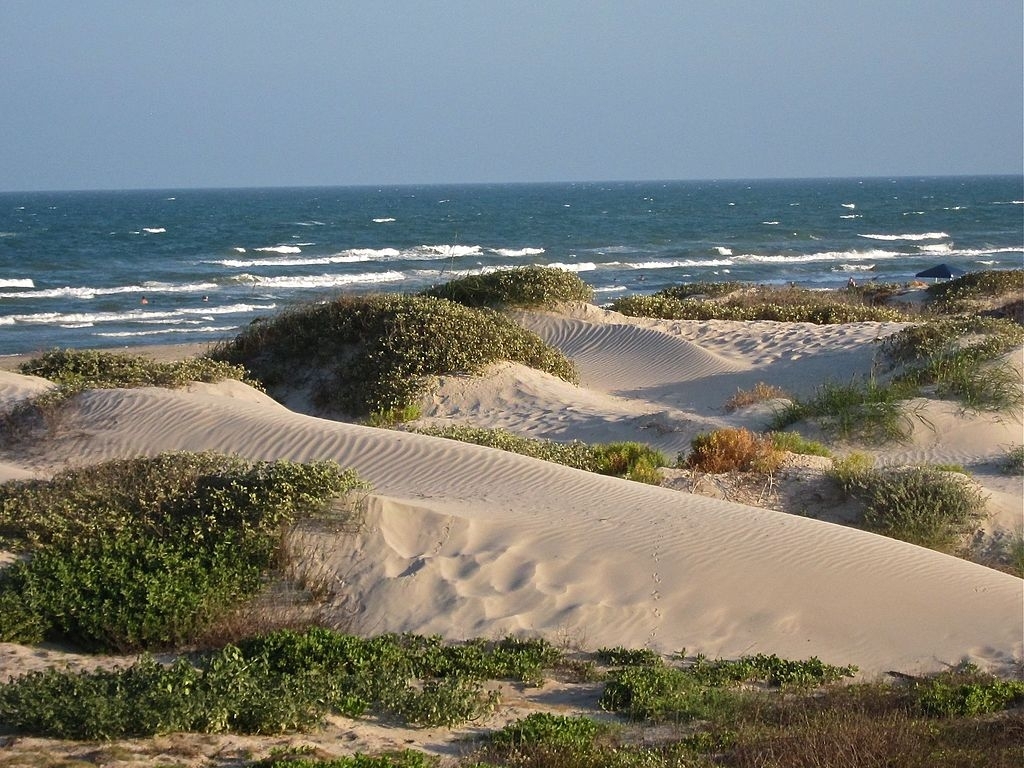 Padre Island is the world's longest unspoiled natural marine habitat. Spread over 70 miles of Texas coast. It is one of the most popular destinations in Texas for tourists.
Explore Padre Islands' nature's beauty along the seashore. The coast has a unique feeling with the most fun things to do like- Beach camping, seeing sea turtles, watching beautiful birds, and picnicking. The shore is a bird paradise with lots of unique and beautiful migratory birds coming here. Don't miss taking a shot of these birds flying over. With over 300 species of birds to watch.
The destination is ideal for teens, most fun Spring Break-a-palooza is the one where you can blow off some steam. The scenic view is worth your attention when you cross the bridge to get to the national seashore.
The Malaquite Visitor Center is worth a visit for first-time visitors in Texas. The place takes you to the most beautiful coastal region of the Gulf of Mexico. Pn every point you will find some amazing activity coming your way. For a perfect family trip, Padre Island is one of the best places to visit in Texas.
Dallas- Home to The Sixth Floor Museum
A Destination in Texas known for free activities and fun night-outs in the town. An ideal destination for a 2-3 day trip as you will find amazing things to do here in Dallas. For a first-time visitor here, Reunion Tower and Perot Museum of Nature and Science are must-visit places. The place is a wonderful blend of history, culture, and fun. The shopping at Park Line lets you explore the amazing fashion of Dallas.
For some History and culture experience, head to The Sixth Floor Museum in Dallas. Which is by far the most visited place in Dallas.
In Summers, when Dallas is getting so much heat you will need some fun things to do. With saltwater bliss, you can have barbecue grills on the shore in the evening. After enjoying the beach, you can head to the White Rock line for tasty dishes.
For some outdoor fun in Dallas, you can ride off the horse on the scenic trails around Lake Benbrook. Or else explore safari in Fossil Rim. This safari path is 7.2 miles with many wild species on your way.
Go to a ball game at Texas rangers or even more fun at a face-to-face time with sharks. For the one who loves adventure, Dallas is one of the best places to visit in Texas without any doubt.
Galveston- Coastal retreat of Gulf of Mexico
From South of Houston, you can drive to Galveston in less than an hour. Galveston is dipped in beautiful beaches and historic downtowns. Galveston is flooded with expensive, handsome mansions as it's one of the wealthiest towns in the State.
With a sandy coastline and endless dining, shopping, and nightlife options, Galveston is a must-visit place in Texas.
When you are in Galveston you can explore the beach, visit Galveston Island State Park, grill barbecue, and camp side the beach. No doubt, it's one of the best places to visit in Texas.
The Strand Historic District is another hotspot of Galveston. This place lets you explore some exciting facts about the place. Don't forget to check out the older architecture which is most visited here. 1892 Bishop's Palace is a must-visit place here.
In Galveston with kids? Moody Gardens and Aquarium Pyramid is one of the must-visits in Galveston. Galveston Island Historic Pleasure Pier and Ocean Star Offshore Drilling Rig and Museum are Texas's best places to visit.