Gujarat place known for its extraordinary places. The place was not even in people's admire few years back. What happened suddenly? Well, in past few years the place is just on top notch places to visit in India. Even the Bollywood's most famous actor Amitabh Bachchan featured in ad series for Gujarat. It all started a few years back as the astonishing Statue of Unity was constructed. Listed one of the best places to visit in Gujarat.
Gujarat Tourism focuses more on the interesting history siding in Gujarat. Blessed by the Arabian coast got many options for your fun. What's in Gujarat that make it so fascinating? It's it's rich culture, mansions, royal palaces and much more.
Not just places of Gujarat but in here you will get a whole Gujarati food delicacies. The food items of Gujarat is famous all over India. For most it's one of the first snack preferences. It's also known as a "Dry state". More specifically you will get many permits on Liquor.
Ahmedabad- City of Gujarat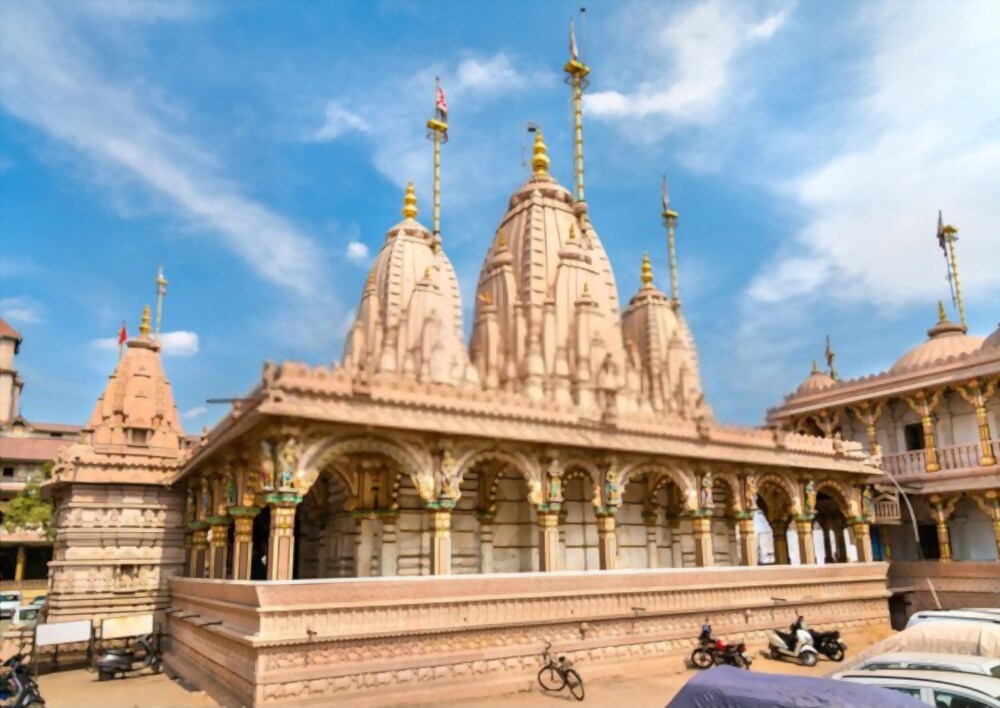 Starting off with beautiful city of Gujarat. In alone Ahmedabad you will get a long list of tourist places. An upcoming metropolitan city of Gujarat. A place known for its culture and heritage. Popularly known as "Manchester of East". An old city of Gujarat with bluff of amazing food treat and amazing Tourist places. No doubt Ahmedabad is one all top ranking of best Tourist places in Gujarat.
Officially declared as the UNESCO World Heritage site. Ahmedabad, decorated by patterns of old Indo Islamic architecture and neighbouring hoods lined with wooden houses. Theses wooden houses replicate the Hindu and Muslim architecture in its patterns. Ahmedabad is definitely one of the best places to visit in Gujarat. As of the Kankaria Talav and it's Swami Narayan temple top attractions of Gujarat. The plathoera of Ahmedabad is always enjoyed with fun around the city.
An ideal tour with open jeep on the every destination. You should literally try the world famous treats in Ahmedabad. Get a minced treat of khakra, Dhokla, Fafda, Jalebi, and many others. Known for its shopping of silks and sarees. Totally a worth place in Gujarat to visit.
Things to do-
Kutch- Rann of Kutch
Kutch is totally an another world of amazement. Desert so special with amazing White sand. Popular as " White Desert of India". From top the view of Kutch is something like this. A tortoise shape desert with white sand. An amazing place in Gujarat totally worth to visit. One of the best places to visit in Gujarat.
Lies on the border of India and Pakistan. The evening is Kutch is a totally a different story. The evening shrine after a hot sunny day. The view at evening is so calming to the eyes and soul. The white sand burning all day come to rest and blissful winds blow. One of the must visit place in Gujarat.
What's so fun in Kutch? A beautiful desert brings an amazing desert opportunities. Camel ride is most famous of Kutch. Most intricating is the Rann festival. Rann festival itself gathers a bunch of Tourists in Gujarat. Every Tourist will recommend you to explore the Viewpoints of Kutch. Not just the desert. Love camping, Kutch has got a beautiful camp settlement for tourists. After a while day in Kutch you will get hospitality of Gujarat.
The hospitality of Gujarat is most renowned and you will remember it forever. Kutch is one of the best places to visit in Gujarat.
Highlights-
Rann festival, most famous Festival of Gujarat.
Wildlife Sanctuary of Kutch- Home to amazing and beautiful rare animals. Rare birds and animals get shelter here. You can join the sanctuary with other activities.
Kutch Museum- Museum that holds scripts in Kutchi language. A whole bunch of Gujarati culture here.
Food and hospitality- Kutch is known for its desert and views. But, also popular for its tasty Kutch Gujarati food. These delicious food are a treat to you.
Vadodara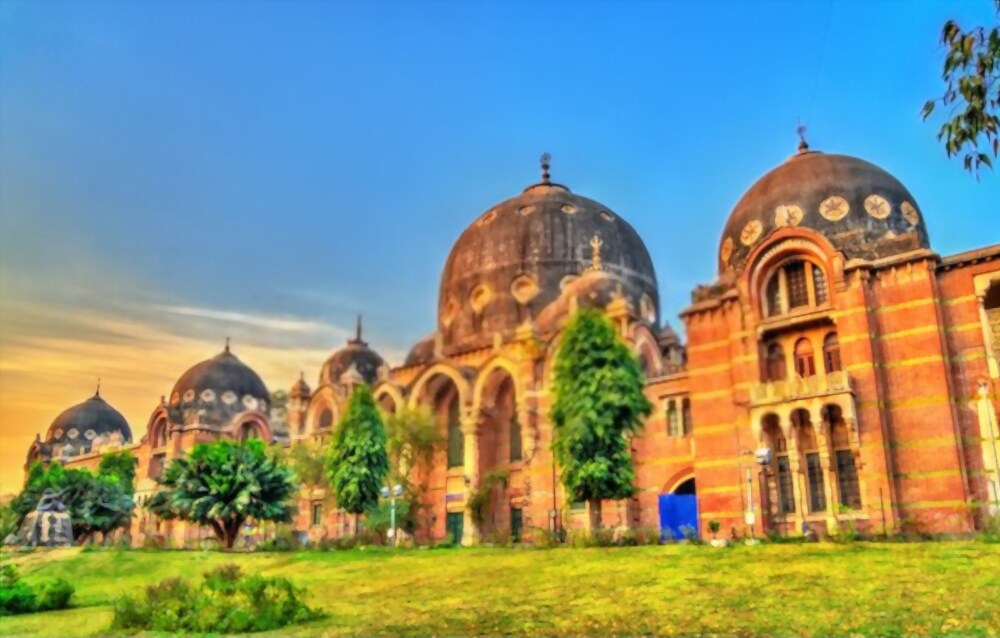 A place in Gujarat known for its culture, heritage and history. A beautiful city for all. Yes that's right. A beautiful place in Gujarat best for nature lovers, peace lovers or history craver.
If you are searching a place in Gujarat for peace and beauty Vadodara is for you. From meditation to food parties the place is loved by all. Festivals are celebrated here like a whole occasion. You will just fall for the place. Definitely what you want from Nature- Vadodara has it.
As once belonged to Royal family of Gujarat. Laxmi Vilas Palace spread over 500 acres. A huge royal palace with beautiful structure. Totally worth to visit. One of the best rated tourist places in Gujarat. A place of wonder is decorated with lights in Garba season. The place is enlightened with garba dances.
Attractions- Temples, Gardens, Palaces, parks and Viewpoints. If you are searching a place in Gujarat for peace and beauty Vadodara is for you. From meditation to food parties the place is loved by all.
Gir National Park- Land of Lions
Another Destination in Gujarat you shouldn't miss. One of the top recommended places to visit in Gujarat is Gir Jungle. It's one the places that sides Asiatic lions. Also popular as "Gir Ka Jungle" located in deciduous Jungle.
A unique destination in Gujarat that is all in all a perfect destination for picnic. The place was build a long time ago when the lions were about to evict due to hunting.
You will know a lot about the life, preservation and sustainability of wildlife in Gir National Park. A perfect destination in Gujarat for a wildlife enthusiast. Other than lions which was counted around 411 in 2010. The place has around thousands of different species of mammals. 300 species of birds have a habitat in Gir's Jungle. From mammals to even insects of different species are spotted here.
The most famous attraction are the spotted deer, hyenas, leopards and many other. Don't forget to take camera with you to capture memories of this amazing place. No doubt Gir's Jungle is one of the best places to visit in Gujarat for nature lovers.
The next most exciting thing about this National park is its Safari trail. Exciting and fun jeep Safari is most famous in Gujarat. To make your trip more exciting also try hand over the lip smacking treat in Gir Jungle. Typically serving Gujrati style cuisines you can't miss.
Somnath(Land of Lord of Moon)- A Destination with spirituality and Fun
Somnath, a place in Gujarat that treats it's every visitor with great experience. A place both with fun beaches on one side and temples on the other. Truly, Somnath is one of the best places to visit in Gujarat.
The stunning shrine of Somnath Temple is one of the most visited attraction in Gujarat. A pilgrim centre with stunning natural beauty treat. The beauty of Arabian sea and landscape can be seen blended in Somnath.
Not just few Somath has got a whole bunch of temples in the area. Somnath has 12 Jyotirlingas of Lord Shiva. Praised by 1000s of pilgrims every year. Making it one of the best places to visit in Gujarat.
The Gir Jungle and Somnath actually goes together. Somnath is a wonderful blend of temples, national parks, Beaches, and museum. Chorwad beach of Somnath is next thing you will fall for in Gujarat. The spiritual environment and calming waters of Chorwad beach are perfect for relaxing trip in Gujarat.
One should not miss Somnath in trip to Gujarat. Janagad gate is also one of the place near Somnath known for its beauty. Museum and Gir National Park near Somnath are other famous attractions in Gujarat.
Diu- Popular as "Mini Goa"
Diu is one of the best place to visit in Gujarat. Surrounded by pristine beaches Diu is now of one of the best places to visit in Gujarat. Diu is an amazing place in Gujarat that will give you vibe of Goa.
A relaxing weekend in Gujarat with Diu and Daman is most fun. Remarking since Portuguese era, now Diu serves top beaches in Gujarat. If you were searching for an Exotic place in Gujarat then here it is! A whole retreat of party, beaches and lip smacking dishes in Diu.
Are you planning to visit Diu? Don't miss Devka beach and Nagoa beach as these are top beaches in Gujarat. The stunning beaches and the Portuguese architectures along goes well. Fishing boats and sea shell Museums in Diu are must visit in Gujarat.
India is full of amazing Destinations. One such destination is Lucknow. I have listed some of the best places to visit in Lucknow for wonderful trip.
What is famous for Gujarat?
What is Gujarat famous for? Gujarat is famous for its traditional clothing, food and natural landscape. Asiatic lions, Rann of Kutch (White Desert), colourful handicrafts, festival and culture are some of the things that make Gujarat famous.
How can I plan Gujarat tour?
Day 01 – Arrival in Ahmedabad and proceed for a half day city tour.
Day 02 – Drive to Dwarka with a stop-over in Jamnagar.
Day 03 – Spend a whole day visiting the various temples in Dwarka.
Day 04 – Drive to Somnath with a stopover at Porbandar.
Are tourist places open in Gujarat?
GANDHINAGAR: The Gujarat government on Saturday decided to allow the reopening of religious places, such as temples, mosques, churches, derasars, gurudwaras for devotees in non-containment zones, but only for viewing according to the central government's rules and regulations.
What is the best time to visit Gujarat?
If you are planning a trip to this state in Western India, November to February is the best time to visit Gujarat.