Amritsar a Gold mine of Punjab. For spiritual believers Amritsar is like a haven. Why Amritsar? It's a place driving pilgrims from many centuries. Thee reason is obvious- The Golden Temple. The shrine of Gold, laid thousands of Tourists in Amritsar. It's one of the best places to visit in Amritsar.
A place will rejuvenate your mind and soul with its culture and heritage. Mostly in Amritsar Punjabi pilgrims come from all over the world. If you are coming with your family to Amritsar the place will teach you a lot of culture and tradition.
Golden Temple on one side, the most visited place in Amritsar. For its spirituality. On the other hand, a border of two countries- Wagah Border. Border parting two countries. But at the same time making a bond of festive and parade every day.
The most awakening temples and shrines will amaze you. Also, don't forget the historical place in Amritsar. The place where thousands of innocents were killed. Yes, Jallianwala Bagh in Amritsar. Also, one of the must visit place in Amritsar.
Amritsar, also known for its amazing shopping and bazzars. The shrines, culture, tradition will hold you in Amritsar. I have listed some of the most fun things to do in Amritsar. If you love Amritsar you need to check out top rated Tourist places in Amritsar.
Top places in Amritsar
Golden Temple
Jallianwala Bagh
Durgiana Temple
Wagah Border
Hall Bazaar
Tarn Taran
Golden Temple , Amritsar
No doubt that Golden Temple is one of the top places to visit in Amritsar. Golden Temple of Sri Harmandir Sahib made of real Gold. It's holiest shrine in India surrounded by a 5.1-meter-deep manmade lake. Shrine of the sikhs which gathers thousands of people every year.
The place is one of the best in Amritsar and Sikhs come to the temple atleast once in lifetime. The temple is real Beauty as it has intricate patterns and golden works. This Golden Temple will keep you in awe for its scenic beauty. The amusing thing about the Temple is its Gold architecture and Langar. Basically, Langar is a community kitchen which serves 100,000 people everyday.
The magestic lake shines in gold in Day light. As the reflection of Golden Temple falls on it the water seems like Gold water.
The Temple has certain rules to enter the Gurudwara. You need to cover your head with scarf or handkerchief. Also it's important to remove your shoes and go barefooted inside. To get cleaned you have to pass through the stream of water to clean up your feet.
As of the practises in Temple you can participate too. You can also see many volunteers cutting garlics, onions, and vegetables for Langar. The excitement and enthusiasm of the Temple will make you feel great.
Around the temple you will see Golden Temple Interpretation Centre where you can learn more about Sikh religion. Also, you can see collection of weapons inside the Akal Takhat.
So, are you ready to have a wonderful trip at this magnificent Temple of Gold? If you love the place you can stay upto 3 nights at temple. Thia shrine of gold is truly one of the best places to visit in Amritsar.
Jallianwala Bagh , Amritsar
Do you remember this historic Garden? In India there might hardly be any who not know this Garden. Well, now a public garden displaying the memorial of commemorates. As the history says, it the place where Britishers killed thousands of people and the place was filled with the blood of innocents. However, now Jallianwala Bagh is one of the best places to visit in Amritsar.
It's a 7 acre garden situated very close to Golden Temple.
A number of structures and tablet is made in memorial of the deaths. It's said that many innocents jumped in the well to save their lives. To see this memoric place many tourists gather here. Tourists gather here in huge numbers and it's one of the most famous attraction in Amritsar.
Durgianaa , Spiritual place in Amritsar
Durgina is a scared temple located in middle of the beautiful lake. It is another most visited religious destination in Amritsar. The temple is dedicated to Goddess Durga. Apart from that it has many other idols of Goddess Lakshmi and Lord Vishnu.
Durgiana is also renowned as other famous names as Sitla Temple, Lakshmi Narayana temple, and Durga Tirath. The highlighting part about btge temple is that it is made somewhat similar like Golden Temple. The Temple rejoices during festivals like Diwali, Navratri and Janmashtami.
Wagah Border
Wagah Border is one of the place with great importance. It's about 30 km from Amritsar and is the last area between India and Pakistan. As of the ground of ceremony every evening.
The border is of great importance and holds a parade and quick military exercises. Before sunset everyday the border is lighted with soilders. The march is from both sides and Indian and Pakistani armies march together. This parade view is iconic and makes it one of the most visited place in Amritsar.
The patriotic vibe hails the Wagah Border in Amritsar. The marching attracts hundreds of tourists here daily. The place is perfect if you are a Nation lover. It's recommended to go an hour before the match as the seat are not reserved.
Hall Bazaar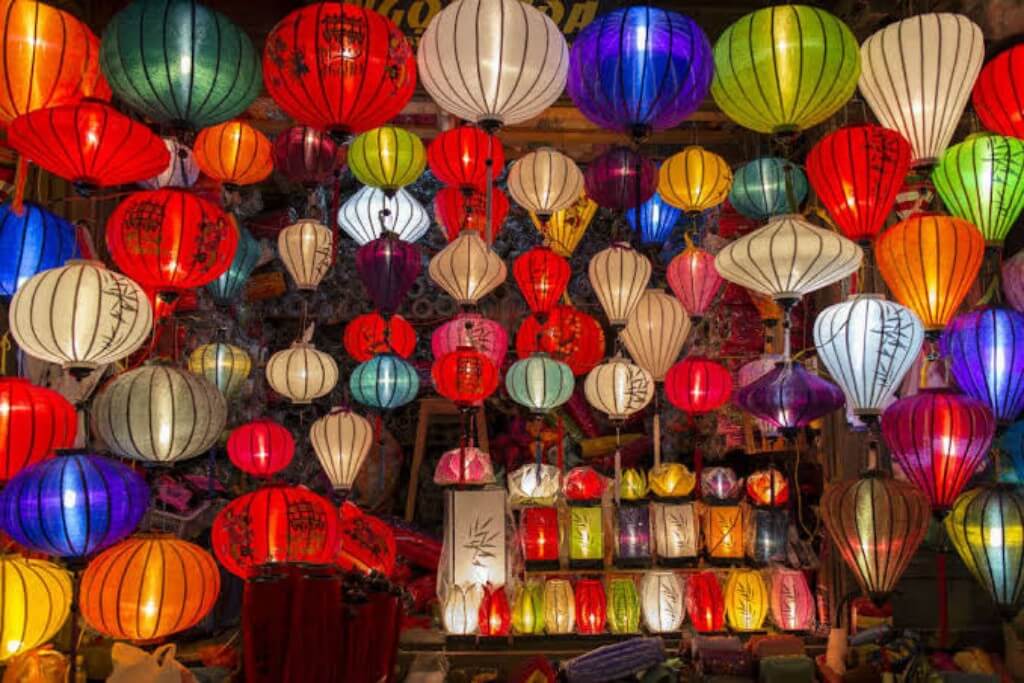 Hall Market, for some Amritsar's taste in shopping. The place is not just a shopping destination in Amritsar. It is one destination in Amritsar that sell many imported Chinese goods and others. About 1 km from railway station in Amritsar.
If you are searching for a destination in Amritsar selling Chinese goods, Chinese lanterns, Phulkari embroidery and Juti's of Amritsar. Then Hall bazzar is for you. You will get a collection of both fashionable and traditional dresses here. Especially, the most famous Amritsari suits and Juti's are world famous.
The bazaar has a different aura and has an ancient touch of architecture. The entrance of market has a touch of Mughal architecture. The entrance is carved in Mughal style called "Gandhi Gate". An old clock is also standing along the entrance with cravings of Amritsar – Sifti Da Ghar'.
Lastly, most amazing cuisines are served along the Hall bazzar. Lip smacking dishes are served with street touch. Also, many restaurants and hotels rank in the Hall bazzar serving taste of Amritsar.
Tarn Taran
Tarn Taran, a small place in Amritsar that has a great religious value. Famous for its Gurdwara Sri Tarn Taran Sahib. Guru Arjan Dev was the fifth guru who established the temple. The glorious and spiritual side Tarn Taran makes it one of the best places to visit in Amritsar. Thanks to its magestic view and architecture it drives hundreds of Tourists.
About the magnificent view of the temple which attracts people. It has temple made of white marble. The clean white marble is glorified with the golden dome on the top. The dome is made of gold and looks just amazing. Also, the temple is surrounded by pond which has pristine clear water. The pond or valley as Sarovar locally is one of the biggest in Amritsar. The place aura, pond, spirituality of Tarn Taran will hold you here. If you are coming to Amritsar Tourists will definitely recommend you Tarn Taran. Truly, it's one of the best places to visit in Amritsar specially if you are with Family.
FAQ's about Amritsar
What are some top attractions in Amritsar for 2 day trip?
A- Talking about the best places in Amritsar- Golden Temple is always on the top. The most prestigious shrine of Amritsar. Most visited in Amritsar should be your first shot in Amritsar. Guru Ka Langar and Sri Harmandir Sahib are other famous destinations. Along with these all also give a visit to Jallianwala Bagh and Wagah Border in Amritsar. As these places are close and transportation will be easy for you. Day 2- Durgiana temple is also a great option for 2 day trip to Amritsar. Apart from Temple take Heritage walk in Amritsar. As of 2 days trip these are top recommended places in Amritsar.
What are top best places to visit in Amritsar with friends and family?
A- As talking with fun places to visit in Amritsar with friends. One will definitely suggest Wagah Border. A rejoicing place to visit with friends. The Armies striking parade with enthusiasm and energy is amazing to watch. Hall bazzar would be the next suggestion. As of the place is all about shopping you will definitely enjoy the place. The most visited Golden Temple should always be on the list when it comes to top places to visit in Amritsar.
What are best places in Amritsar for couples and nightout?
A- When talking about Amritsar, mostly it's a picture of shrines and temples. Which is partly true. But, places like Golden Temple and Sun city park are best suited for couples and nightouts. Hall bazzars as being the top shopping centre is usually up till late. Because of that, it's best place in Amritsar for nightouts.