Indore's a bluff to keep you warm with its heritage.
When it comes to Culture, tradition and and heritage. Every city in has its own unique collection. But, Indore is a complete blend of beautiful structures.
When talking about best places to visit in Indore Tourists have a lot of spots. Indore city hybrids past and present very efficiently. Many ancient structures, temples, bazzars, cafes will entertain you in Indore. From Rajwada as one of the best place in Indore to its lip smacking street Foods. All are just perfect for a trip to Indore.
Indore is known as "Mini Bombay". Why so? Well, Indore has got replica of Mumbai. The vibe is somewhat similar to Mumbai. As compared to Mumbai, Indore is no less fun. As of Mumbai's is proud about its Vada Pav. Indore's Dal Bafla, Indori Namkeen also give a tough competition.
The vibe of Indore highlights by its bazzars and friendly nature towards Tourists. You can spend a whole trip in Indore by seeing it's amazing places and spending leisure time. Stay with me, to explore the best places to visit in Indore. I have listed top places to visit in Indore for trip.
Rajwada Palace- Most famous in Indore
A Palace of Holkar Dynasty. Made of two parts. One part is of temple and other is a huge and grand Palace. Rajwada Palace is the evidence of Rajwadi rulers and their reign.
The Palace is of 7 storied build by Holkar Dynasty. The palace is royal and most beautiful in whole Indore. Rajwada gathers a huge crowd to Indore. One of the best place to visit in Indore. A beautiful garden surrounds the Palace. The Architecture of Indore Palace is mixture of Hindus, Maratha and French style.
Jharokhas- artistic small hole on walls, flowers, fences are surrounded the Palace. This things make the place more elegant and mesmerising.
Lal Bagh Palace- Best Destination in Indore
Lal Bagh Palace, another amazing Palace of Holkar Dynasty. Your Indore trip is no complete without Lal Bagh Palace.
A architecture that soaks Tourists attention. Most awakening Palace that is was once made for royals. Now Tourists taking treat of this royal palace for free.
The Palace is made of White Italian marble, famous paintings, and unique Chandeliers. The museum that holds in the Palace is another great attraction in Indore.
What's special in Lal Bagh Palace? Well, the answer bis it's main Gate. Its main gate is replica of London's Buckingham Palace. Taste the lifestyle of present and history of Indore in Lal Bagh Palace itself.
The Palace sites the view of Khan River. Must visit Destination in Indore if you love ancient structures and want to spend some time exploring old India. Many tourists head to Lal Bagh in morning and evening. The evening view is also an awful treat.
Patalpani Waterfalls, Indore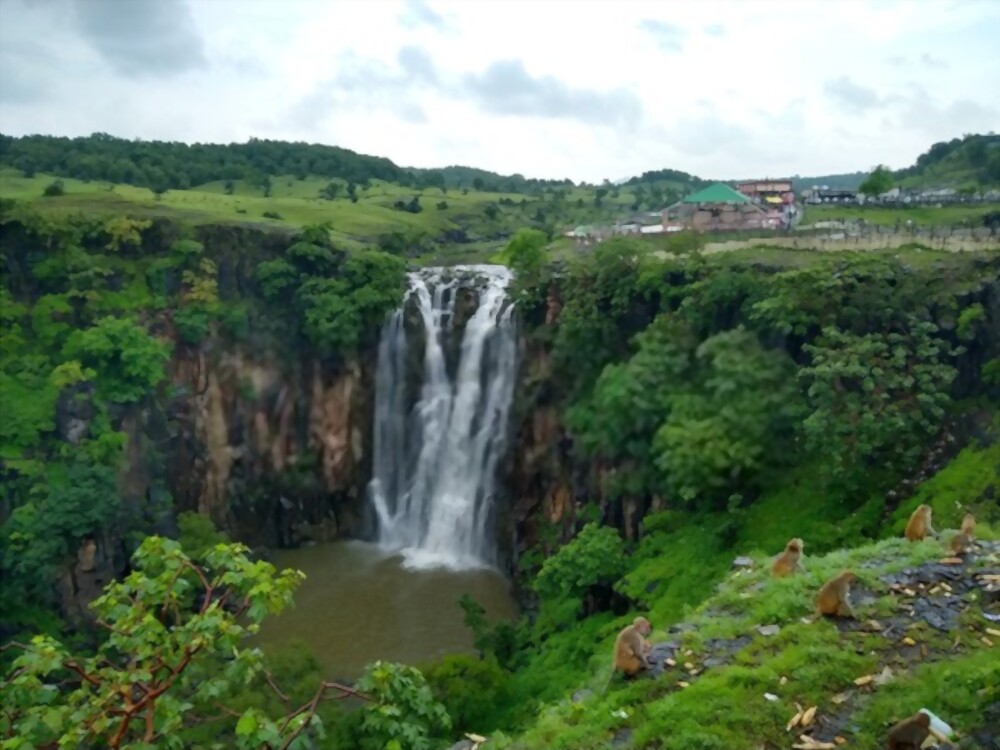 Want some scenic picnic spot in Indore? Patalpani is an exciting place in Indore for nature lovers. The name of the waterfalls literally means "Under world Water".
A serene waterfall that falls from approximately 35 meters height. A perfect weekend Destination in Indore. Explore the serenity of Indore with this amazing waterfall. As of waterfall, it brings along with it many fun activities to do. The gushing sound of water is clear from a lot distance. The water is chilled and cold breezes make the atmosphere more exotic. A perfect destination in Indore for couples. Patalpani is a total photography hub. Most famous for Destination in youths and couples.
Easy to reach one of the best place to visit in Indore if you love Waterfalls.
Indore Museum- Historical heritage collection
Any love for historical heritage? History of every place holds a lot in it. If you are any interested into history and facts, Indore Museum is one of the best places to visit in Indore for you.
Indore Museum has many artefacts, remains of ancient structures, mythological cravings, stone cravings and a lot. Most of the non Indian Tourists come to Indore Museum to know about history.
Many mythological coins and cravings are also shown to all Tourists. Dive into this amazing Destination of history in Indore. Interesting Facts about Museum-
Ralamandal Wildlife Sanctuary- Best place in Indore for wildlife lovers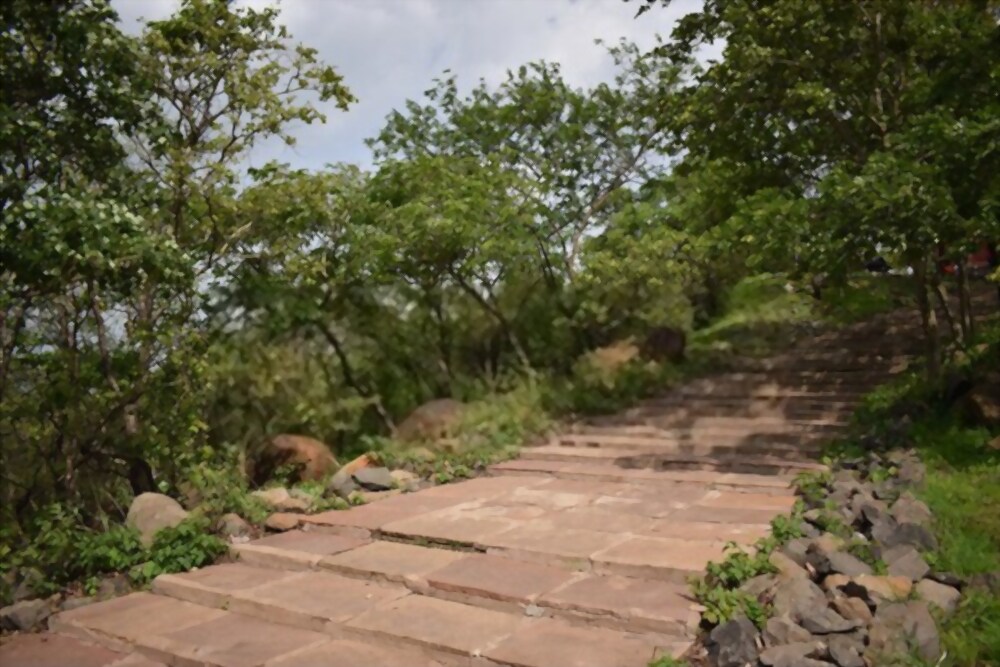 Love wildlife? This renowned Sanctuary of Madhya Pradesh is attracting many tourists. One of the best place in Indore for flora and fauna lovers.
To entertain visitors there are many fun activities in Sanctuary. Ralamandal Wildlife also have a tour to the wildlife. Away from hustle and bustle of city Ralamandal provides a great peace.
In nature's lap spend a great time with your loved ones. Not just wildlife, Ralamandal also have many sitting areas that are peaceful. Ralamandal also has many trekking trails for Trekkers. A guided trek tour is ideal for adventure freak in Indore. A must visit place in Indore for all.
The serenity of River Narmada is another best attraction. Blessed with calming waters and best scenery. Take a stroll along the river or entertain yourself with some activities in Ralamandal.
Ralamandal is best place in Indore which entertains all visitors.
Sarafa Market- Most popular market in Indore
Taste of Indore in Sarafa Market. One of the most renowned market in Indore for its street food delicacies. Are you a foodie? Then, Sarafa Market is like a heaven for you.
Taste the amazing delicacies of Indore for all. Intricating flavours attract almost 3,000 visitors Everyday. Indori people's are totally into food. Amazing lip smacking dishes are treat for Tourists in Indore. One of the best place to visit in Indore for all.
At very low rates you will get to enjoy most amazing dishes of Indore. Apart from street food the place is an absolute hub for jewelry. Get authentic jewellery collection with you home from Indore trip.
Also, have many other shopping options for Tourists in Indore's Sarafa Market.
Choral Dam- Best Destination in Indore for couples
Beautiful Dam which attracts couples in huge numbers. Choral Dam which is about 40 km from Indore is a beautiful place to spend time. Hidden gem of Indore, most likely known as best Destination for couples in Indore.
The serenity of the Dam is on next level during Sunset. The calming waters and cool breezes make the place more beautiful. Are you on a trip to Indore with your partner? Well If so choral is one of the best places to visit in Indore.
You will also see amazing landscapes beyond waters of Dam. Lush green trees make the place heavenly. Recommended to go during Sunset or Sunrise.
Love Waterfalls? Waterfalls of Choral Dam are next thing you will be falling for. The serene waterfalls dotted with green shrubs are beautiful. You can even take bath or just can pass time by dipping your feets into the chilling water. The calmness and less crowd make it an ideal place in Indore for couples.
Mayank Water Park- Heaven for fun and entertainment
Indore trip with friends? Or Having childrens with you on trip? Well, nothing is better than a resort for fun.
Mayank Blue water park keeps every visitor warm by its amazing water sports. Can't take anymore heat of Indore? To cool down a bit dive into this amazing Water Park.
One of the best places in Indore for all from teens to adults. Water slides of Mayank park are next level thing. Dive into the water with whoosh and splash in Water Park. Main attraction here are the slides and different types of pools.
Top attractions include thrilling rides and adventure activities. Many dry rides also entertain people a lot. Many parties and rides also available for many people. One of the best places to visit in Indore for all.
What are the top places to visit in Indore?
Ans- Indore is a great site with Culture and tradition. Many places in Indore are famous for different types of travellers. But most rated Tourist places in Indore are.
Ralamandal wildlife sanctuary- Famous for wildlife and safari.
Patalpani Waterfalls- Famous attraction in Indore for nature and serenity.
Rajwada Palace- Famous for its royalty and Architecture.
What are the top things to do in Indore?
Ans- Places in Indore are full of enjoyment and fun. I have listed some top things to do in Indore. To start off get a delightful treat at Sarafa Market. Indore is also famous for nightlife. Many pubs and cafes are best places in Indore for teens. You can enjoy Safari in Indore.
What are the best places to visit in Indore with childrens?
Ans- Indore is full with fun places. Even for childrens you will have an amazing weekend in Indore. Coming to best places to visit in Indore with childrens. The first comes is Rajwada Palace is must visit place in Indore with childrens. Next is Mayank Water Park which is best for children's.